Copyright Development Division
The Copyright Development Division is responsible for the provision of technical assistance and capacity building programs and projects for developing countries in the field of copyright and related rights and for coordinating the interface of the WIPO Copyright and Creative Industries sector with developing country member states in the field.
The aim is to help these countries in using the copyright system to extract greater economic value from their cultural and other creative works.
Our activities include:
Provision of technical, legal and policy related assistance in the establishment and strengthening of the copyright and related rights frameworks and infrastructures of developing countries.
Development and delivery of capacity building programs in the field of copyright and related rights at national, regional and inter-regional levels.
Implementation of the agreed copyright and related rights programs and projects financed by donors through Funds-in-Trust arrangements.
Coordination within the Copyright and Creative Industries Sector and with the regional divisions in technical assistance and other development related work in the field of copyright and related rights.
Management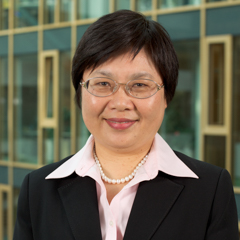 Director: Hang GAO