Knowledge Management and General Services Division
The Knowledge Management and General Services Division (KGSD) is responsible for the integrated management of WIPO's records, archives and knowledge assets to support business efficiency, information governance and knowledge-sharing. It is also responsible for delivering efficient and cost-effective printing and mailing services to meet the Organization's needs. The Division leads related policy and technology initiatives to equip these areas to meet evolving trends and challenges.
Our activities include:
Conference services for delegates of Member States and other participants to meetings;
Policies and procedures for the management of WIPO's records and archives;
Digital transformation of WIPO's records and archives management processes;
Culture change and digitization strategies to improve Organization-wide access to information and knowledge-sharing;
Development of business file plans, taxonomies and metadata to enable all Organizational units to leverage the Enterprise Content Management (ECM) technology platform for greater efficiency, collaboration and information governance;
Registration, distribution and tracking of incoming official correspondence, including digitization of related processes;
Print production services, including for the IP Global Services, WIPO publications, events and meetings;
Efficient mail dispatch and messenger services.
Management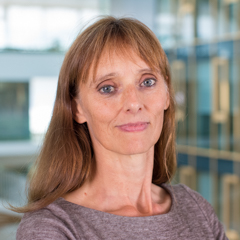 Director: MARCH S. Elizabeth