SMEs and Entrepreneurship Support Division
The SMEs and Entrepreneurship Support Division acts as the central reference point within WIPO for SME-related IP issues. It is responsible for developing a solid platform of SME-related content in order to guide training and capacity-building activities targeted at SMEs support institutions and other intermediaries.
Our activities include:
Developing materials tailored to the needs of SMEs and identifying good practices in the use of the IP system by SMEs to demonstrate the positive impact on economic benefit, employment and competitiveness.
Exploring opportunities for collaboration with other organizations with dedicated SME programs.
Assisting member states to build their national capacity to manage IP from the early stage of research results, through to commercializing, licensing or establishing a start-up business.
Assisting universities and research institutions in transferring new technologies to parties capable of commercialization, both nationally and across international
borders.
Responsible for:
Further details available in the latest Program and Budget Report.
Management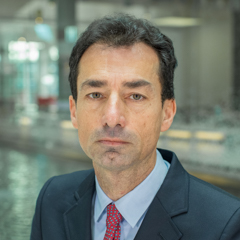 Director: PESSACH Guy