Security and Information Assurance Division
The Security and Information Assurance Division (SIAD) is responsible for the management of all aspects of WIPO's information security, physical security and safety. It ensures that appropriate policies and standards are in place and effective measures and controls are established to assess and effectively manage threats or risks to the Organization.
Our activities include:
Development of policies, controls and principles governing the implementation of information security instruments and ensuring adequate information assurance over WIPO's information assets
Provision of professional safety and security services for WIPO staff, its delegates and visitors and ensuring the protection of the WIPO's facilities and assets.
Further details available in the latest Program and Budget Report.
Management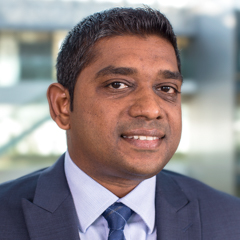 Chief Security Officer: MURATHATY Dennis Francis