WIPO Judicial Institute
The WIPO Judicial Institute aims to support the efficient and effective judicial administration of intellectual property, aligned with the national legal traditions, and economic and social circumstances, of member states.
The WIPO Judicial Institute collaborates closely with all relevant WIPO sectors in building a structured and cohesive Organization-wide approach to judicial activities, including by directing judicial content development, supporting existing programs where appropriate, and facilitating cooperation among sectors. It is overseen by the Office of the Legal Counsel.
Our activities include:
developing WIPO's systematic approach in the area of the judicial administration of intellectual property (IP);
providing online and offline platforms for the exchange of IP information and practices of common concern among national and regional judiciaries;
supporting member states in strengthening the human and institutional capacities of the judiciary for IP adjudication;
conducting and coordinating research and studies on judicial systems and decisions on IP;
maximizing institutional synergies by building formal and informal cooperation mechanisms with and among national and regional judicial and quasi-judicial bodies working in IP.
Further details available in the latest Program and Budget Report.
Management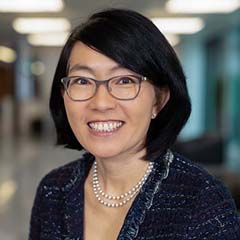 Director: MIN Eun Joo
Program 21: Executive Management