Australia FIT/IP helps developing and least developed countries (LDCs) to improve their intellectual property (IP) systems and enhance their capabilities to facilitate innovation, investment and technology transfer in the Asia-Pacific Region.
The fund was established in 2012 through a $2 million AUD contribution from the Australian government funded under Australia's multilateral "Aid for Trade" program. A further contribution of $3 million AUD was made in 2015 to continue to advance WIPO's Development Agenda through the delivery of technical assistance.
Projects under Australia FIT/IP are developed and implemented in consultation with IP Australia and Australia's Department of Foreign Affairs and Trade.
Featured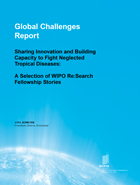 The funds at work
Related links
Cooperation
Inside WIPO
Reference