When video games meet IP law
By Anna Piechówka, Intellectual Property Counsel, CD PROJEKT RED, Warsaw, Poland
For years, video game development has been one of the fastest growing sectors of the entertainment industry — and it's safe to say that the COVID-19 pandemic hasn't slowed that down. On the contrary, according to Newzoo's assessment from October 2020, the global games market for 2020 will have generated revenues of USD 174.9 billion, a 19.6 percent increase on 2019 figures. Significantly, this late 2020 assessment is USD15 billion higher than the one made ahead of the pandemic in March.
The global number of gamers also continues to grow and, according to Newzoo's Global Games Market Report for 2020, is expected to exceed 3 billion by 2023. Over the past year, it has become clear that video games are an incredibly important field for social interaction. Newzoo's research shows that socializing is the second most popular reason for people spending more time playing games during the pandemic. As more people gather on gaming platforms, games themselves are starting to offer features and experiences similar to social media or real-life events — even replacing the latter. This was seen in April 2020, when 12 million viewers gathered inside Fortnite Battle Royale to watch a live, in-game Travis Scott concert. This was a landmark moment for social interaction within video games.
Thanks to the development of technology, the design, complexity and diversity of video games are changing rapidly. Players can now choose from a wide range of formats and genres to engage with, and it is common for AAA games (those developed with the highest budgets in the industry) to offer dozens, or even hundreds of hours of story content. Graphically, too, video games are becoming more realistic. They can capture every minute detail, such as the personal image of protagonists, which are more and more frequently using famous Hollywood actors or influencers.
Thanks to the development of technology, the design, complexity and diversity of video games are changing rapidly.
Similarly, as is the case for other artistic creations, the core of video games has always been their intellectual property (IP). Compared to traditional copyright-protected works, video games are generally much more complex. They are a conglomerate of many different elements, such as computer programs, audiovisual content, pictures, designs, literary works, voiceovers, music, artistic performances, trademarks and many others. Managing the specifics of video games presents a real challenge when it comes to IP protection.
An even greater challenge has emerged as a result of the rapid development of the video game market, and the revolution in video games themselves. Also of note is that video games are generally distributed worldwide, meaning that, as a rule, specific regulations in all relevant jurisdictions should be taken into account. However, from an IP law perspective, numerous aspects of video games remain unclear. These can be a problem for video game developers, publishers, and even players in some cases. Let's take a look at some of the most interesting IP-related issues that the industry has seen so far.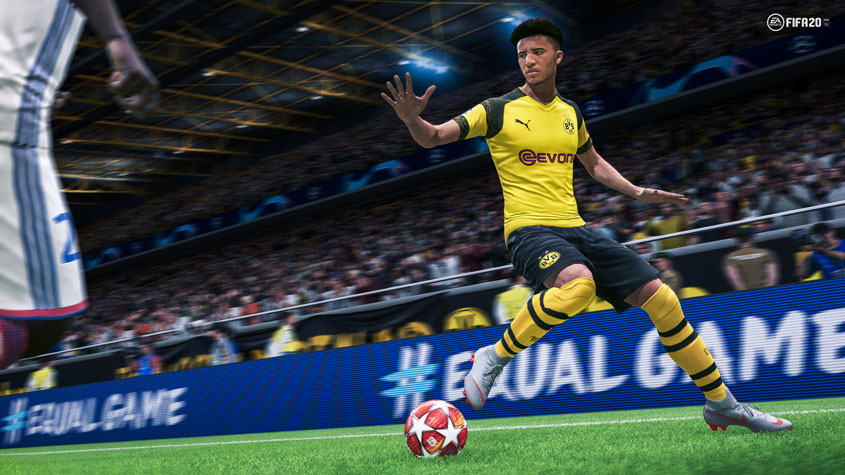 Use of trademarks as part of the video games
Video games are leaning further towards deeper realism; a trend which, in part, has been facilitated by the technical ability to realistically render even the minutest details. It's natural, then, that developers choose to include elements from the real world, such as real-life objects, brands, or landscapes in their games. You can see this in warfare-based games; to create a more immersive experience for players, developers often base these games on historic events, using replications of actual weapons, military vehicles, aircrafts, uniforms and equipment. Many of these objects come into the game together with trademarks, which can protect their product name or logo, for example. This raises the general question as to whether the artistic creation of a video game justifies the use of those trademarks.
The example of warfare-based games is not coincidental; this genre has come under heavy scrutiny and seen multiple disputes regarding the depiction of real-life objects. For example, a landmark IP case in 2020 involved a dispute regarding the use of Humvee military vehicles in the Call of Duty series. The case received a first instance settlement by a New York district court in March 2020. The court ruled that the use of AM General's Humvee-related trademarks by developer Activision Blizzard is protected by the United States' First Amendment right to freedom of expression. In its analysis, the court used the Rogers test established in the Rogers v. Grimaldi case in 1989. That test allows the rejection of trademark infringement claims if the trademark is used for artistic purposes and doesn't mislead consumers. As the district court concluded: "If realism is an artistic goal, then the presence in modern warfare games of vehicles employed by actual militaries undoubtedly furthers that goal."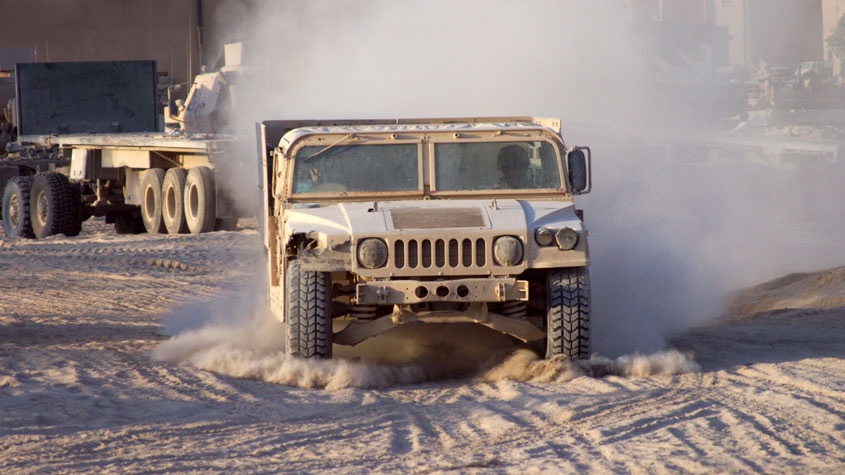 Although the Humvee case is a definite breakthrough for the gaming industry, its effects can only be extended to the United States, where the Rogers test applies. Most other jurisdictions across the globe lack provisions that expressly allow the use of trademarks for artistic purposes. However, this lack of direct legal exemptions does not automatically mean that using trademarks in video games anywhere outside the United States constitutes an infringement. There are other legal means of doing so, but their outcome is more difficult to predict. For example, in 2012, a Parisian court found that the use of Ferrari's logo in a model of car in the Grand Theft Auto series is admissible on the grounds of freedom of expression and absence of risk of consumer confusion.
Easter eggs
Another interesting IP aspect concerns Easter eggs, the term used to describe secret content hidden in a video game by its developers — typically as a joke or reference. The most common Easter eggs refer to other video games, but they can also reference other cultural works, real-life events, people, previous games created by the developer or literally anything else. They can take many forms, from conceptual references in dialog, quote paraphrases, names, direct quotes, replication or parodic alteration of an item, image or secret feature in the game. An example can be found in The Witcher 2: Assassins of Kings, where players can find a dead, white-robed body next to a haystack. This is a tongue-in-cheek reference to the Assassin's Creed series of video games. In another example, Diablo 3 has an option of combating giant My Little Pony-style unicorns, and in Call of Duty: Black Ops 2, after completing a specific action in a certain time frame on a specific map, the player can choose to play some old-school Activision games on an Atari 2600.
Due to their very nature, Easter eggs usually involve some level of appropriation from another's copyright-protected work. Their legal assessment (and the determination of whether not they are infringing) often varies and depends on the amount and substantiality of the portion taken. In general, where appropriation is only conceptual, no infringement risk should occur as IP law does not protect mere ideas. Conversely, each time a specific portion of another work is used, Easter eggs will most probably interfere with the exclusive rights of the copyright owner. Whether such an interference will constitute an infringement is another question, and the answer to that depends on the ability to classify the particular use of copyrighted work under established exemptions from copyright protection.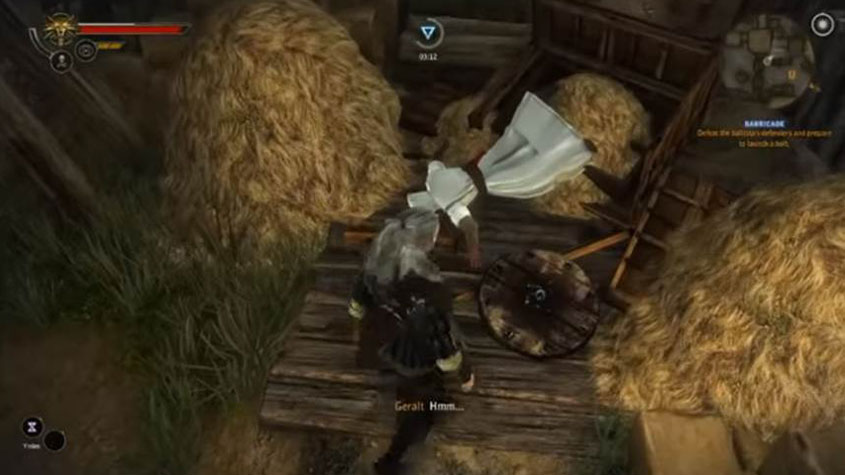 A well-recognized copyright exception is the fair use doctrine, which is established in the US copyright system but used here as a collective term encompassing similar legal institutions in different jurisdictions. The principles of fair use, however, vary substantially from one legal system and jurisdiction to another. In common law countries, fair use limitations1 are typically defined by a set of open norms – such as circumstances to be taken into account by a court when deciding whether the use is indeed fair. Such circumstances can include the purpose and character of use, scope of use, nature of the copyrighted work, and amount and substantiality of the portion used. Whereas civil law legal systems do not incorporate such principles and usually use narrow, specific exceptions, such as citing small portions of another's work for the purposes of explanation, critical analysis, education, parody, or use customarily justified by the particular genre.
Speaking very generally, it is usually easier to find a justification for a typical video game Easter egg in jurisdictions using open norms like the "fair use" doctrine, as such an approach is much more flexible and open to new technologies. However, not every Easter egg can avoid a copyright infringement accusation even in this system — which presents video game creators with some risk.
Managing the specifics of video games presents a real challenge when it comes to IP protection.
User-generated content
Socializing within video games does not end with communication between players or with attending online events. Like social media, many video games encourage players to create and share so-called user generated content (UGC). UGC may take numerous forms, including fan art, let's play videos, or mods (modifications of a video game's features), including new characters, objects, constructions, stories, any many more. Sharing such content may take place on platforms associated with the game, either owned by the developer or by third parties, as well as within the video game itself. Some video games are even based on the idea of player participation.
The more that legislators and courts recognize that the creative features of video games are as important to protect as those of traditional cultural works the easier it will be for creators to assess potential legal risk in advance, and – to create.
On the one hand, UGC helps to build strong communities around a game, which brings value for players and developers. On the other hand, it can be a legal minefield for both sides. From the player's perspective, creating and sharing video-game-based UGC always involves using the game's IP in one way or another. Players have to comply with regulations on the use of IP listed in the "end-user license agreement" or terms of service, which vary between games and, in most cases, leave some room for doubt. In turn, developers have to design around all the regulations to prevent the sharing of unlawful or undesirable content on their platforms and also bear the risk that their own IP will be associated with potentially undesirable content. A main risk related to opening up your own product to UGC is the potential infringement of the IP rights of others, i.e. players mixing together IP-protected content from different video games. In a recent example from March 2020, Sony was forced by Nintendo to delete UGC featuring Nintendo's famous protagonist Mario from the Sony-published video game Dreams. As it would be virtually impossible for developers to clear the use of every piece of UGC, the industry will certainly see many more of these kinds of cases.
Summary
From this rather narrow set of potential issues alone, it is clear that creating a video game is an IP challenge and that video games are a huge challenge for IP law itself. As is the case for other quickly developing industries, it is difficult for legal norms to keep pace with changing technology, so some level of legal uncertainty is unavoidable. However, the more that legislators and courts recognize that the creative features of video games are as important to protect as those of traditional cultural works the easier it will be for creators to assess potential legal risk in advance, and – to create.
The WIPO Magazine is intended to help broaden public understanding of intellectual property and of WIPO's work, and is not an official document of WIPO. The designations employed and the presentation of material throughout this publication do not imply the expression of any opinion whatsoever on the part of WIPO concerning the legal status of any country, territory or area or of its authorities, or concerning the delimitation of its frontiers or boundaries. This publication is not intended to reflect the views of the Member States or the WIPO Secretariat. The mention of specific companies or products of manufacturers does not imply that they are endorsed or recommended by WIPO in preference to others of a similar nature that are not mentioned.