Ian Hargreaves on Adapting IP to the Digital Age

Ian Hargreaves (Photo: Guilhem Alandry)
In November 2010, U.K. Prime Minister David Cameron announced an independent review of the national intellectual property (IP) framework. The aim was to assess what needed to be done to ensure that the U.K.'s IP arrangements were well adapted to cope with changing IP realities and to support innovation and economic growth in the digital age. Digital Opportunity: A Review of Intellectual Property and Growth, published in May 2011, has attracted widespread international interest. Professor Ian Hargreaves, Cardiff University, UK, who led the review, considers why.
In commissioning the review of the relationship between the U.K.'s IP framework and economic growth and innovation, Prime Minister David Cameron said he wanted to ensure that the country's IP laws were "fit for the Internet age." He cited the workings of the "fair use" defense against copyright infringement in the U.S. and how these had been used by American companies (for example, Google) to build dynamic new businesses on the Internet.
Within the U.K., the reaction to this announcement was initially unenthusiastic. Four similar reviews had been undertaken in the previous six years, and the follow-through to implementation had been weak in every case.
One year on, the picture looks a little different. We completed the review in the six months allocated and, in May 2011, presented the government with 10 recommendations. Given the time constraints, we focused on what seemed to be the most urgent and strategically important issues. Experience from previous reviews meant we were inclined to make a small number of strong recommendations, so that no one would ignore the strategic intent of our findings by focusing on points of detail.
Following a period of reflection, in early August 2011, ministers endorsed our 10 recommendations more or less in their entirety. They established a legislative timetable for implementation involving a white paper to be issued in the spring of 2012, with a view to legislating, where necessary, in the current Parliament – that is, by 2014.
More surprising than that firm and clear political response (from a governing coalition1) was the international reaction to the review. WIPO Director General Francis Gurry commented, on its day of publication, that the review would be of considerable international interest – and he was right. The review has attracted attention from every continent: from China to Brazil and from the U.S. to France and the Republic of Korea.
Why have reactions been so positive, even enthusiastic in places? This is certainly not a tribute to my personal command of technical or legal detail. My background is in journalism and academia, not in IP law or the younger subject of IP economics. For some of those with whom I have debated the issues, this was, and remains, a subject of suspicion: how can someone without a lifetime of experience in IP provide sound guidance on strategic policy direction in this area?
That response, I believe, misses two important points: that the U.K. review was underpinned by the expertise of the U.K. IP Office, which provided the team that helped me conduct the review; and that the review's task was in substantial part political with a small "p", rather than technical. The debate about copyright law and its enforcement has turned into an energy-sapping stand-off, which does not serve the interests of consumers, right holders or other business interests, let alone those of economic prosperity. The broader debate about copyright, patents and other forms of IP (not least design rights) lacks clear thinking about the strategic economic issues at stake.
I was surprised to discover that, around the world, IP authorities have only recently built their own economic centers of expertise, with, for example, both the U.K. and U.S. IP offices recruiting their first professional economists in the last five years. At a time when national economies in Europe, North America and parts of Asia depend increasingly upon intangible assets, IP has been subject to insufficiently searching economic analysis.
The review's 10 recommendations are intended to reset the U.K.'s strategic policy course, without any violent or sudden lurches, and to benefit the creative industries and the host of other businesses emerging as the Internet's reach expands.
The most controversial issues involve copyright. The review's starting point was to ask why markets for digital content are not working better. Why are consumers so confused and/or rebellious about the way material is sold to them? Why are so many artists and creators equally frustrated? If the legal framework is sound (as some contend), why is it subject to such heavy evasion? Why are medical and other researchers now finding their work blocked by copyright restrictions on data and text mining – today a basic tool in the researcher's kit? Why do would-be licensors of rights say they find the system for buying rights slow, impenetrable and too costly? Why is there such dissatisfaction with dispute resolution procedures?
At a more theoretical level, how sure are we that the incentives inherent in copyright law are not in contradiction with the growing duration of protection for certain rights? How well do we understand the economic trade-offs involved? What effect would resetting them have?
Viewed from a technological perspective: can we imagine a copyright system that does not require constant reconstruction with every advance in technological delivery systems and services? Can we find a way to "future-proof" our legal framework, so that it adapts to advances in technology and shifts in market structures and business models?
There are many reasons why we might want to tackle these questions with some energy. In the context of the U.K. review, the primary motivation was to try to understand whether a shift in our framework would encourage greater innovation, along with a more rapid rate of growth in productivity for stronger economic growth.
A digital copyright exchange
The specific ideas put forward in the review will be familiar to anyone who follows IP issues. In copyright, I start by imagining a Digital Copyright Exchange, through which content rights can be freely traded at digital speed and across global markets. The digital databases that would form the heart of such an exchange already exist to a considerable extent: it is a question of ensuring their interoperability and setting some simple rules for how they should work so that all stakeholders agree that the Exchange operates fairly and according to clear protocols. A Digital Copyright Exchange would help make markets more open, accessible and fluid, which would improve market signals for buyers, sellers and investors. It would also reduce transaction costs, which continue to rise.
The concept of a Digital Copyright Exchange is not new. A number of electronic registers of rights and new mechanisms for linking buyers and sellers through agreed protocols exist. The Google Books Agreement, which has been blocked by American Courts2, is one current example. WIPO's work on copyright licensing in Africa is an example of a different type. Markets demand more efficient ways of trading, and these will happen whatever governments do. However, I believe that governments do have a limited window of opportunity to shape the conditions in which such market exchanges work, as they did with equity and other financial markets.
The logic of the review is that, if we can get digital content markets to work better, the digital world will become less threatening to right holders. This will help bring other aspects of copyright law in line with the needs and expectations of consumers (for example in personal format-shifting of files or the use of musical and video material in parody).
Future-proofing copyright law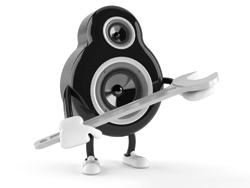 The more ambitious goal of "future-proofing" copyright law by building in an over-arching exception (in the European context) where copying is for "non-expressive" purposes and where it does not jeopardize the interests of right holders, would require a change in the EU Information Society Directive. This is a longer-term goal, but a high-value one that it may be possible to reach if we adopt the thinking advocated by the review.
If we take these two steps – towards more efficient market structures and legal structures that make better sense to consumers – it is much easier to imagine progress being made on a third issue: more effective enforcement of digital rights. This, unsurprisingly, is the top priority for right holders. The review argues that right holders will only be able to secure the desired enforcement regime in the context of a three-step process involving more efficient markets and more widely respected laws.
The review spends more time on copyright than on other aspects of IP, because this is where current problems are most intractable. On patents, we have explored approaches to patent backlogs, international work-sharing and the growing problem of patent thickets2, especially in the area of digital communications. This involves issues that IP regulators with an eye on economic consequences will need to keep under close scrutiny. In relation to design, the review recommends a rethinking, from first principles, of the confusing patchwork of rights currently applied in this economically important sector.
At an overarching level, the review makes the case for a stronger evidence base for IP policy. It advises the U.K. Government to provide its IP authorities with a legal mandate to focus on the economic consequences of IP policy decisions, and to trigger timely interventions where IP markets generate problems warranting the attention of competition authorities. The review also offers guidance on improving the dissemination of IP advice to smaller firms, which are so crucial to innovation and employment across the economy.
An economic impact assessment of the review, undertaken just prior to its publication, concludes that the review's 10 recommendations would boost U.K. economic growth by between 0.3 and 0.6 percent.
It is not difficult to see why the government is ready to harvest such a gain from a relatively modest series of technical adjustments to the supply side of the British economy. These impact figures are not implausible. We all know that the Internet has had a big effect on every aspect of our lives, including economically. Recent studies, such as the one by McKinsey, estimate that around 6 percent of output in the U.K. economy derives from Internet use. Certainly, the digital communication revolution driving these changes is nowhere near to running out of steam: two-thirds of the world's population has yet to achieve direct Internet access.
An IP system better suited to the Internet age would offer Europe and other countries whose digital and creative economies are increasingly important, clear opportunities to improve rates of innovation, productivity and growth. That, perhaps, is the clearest reason why this short, sharp review of IP issues in the U.K. has attracted such interest from around the world.
________________________
1 See: "The Amended Google Book Settlement: Judge Chin's Decision".
2 An overlapping set of patent rights that require innovators to reach licensing agreements with multiple patent holders.
The WIPO Magazine is intended to help broaden public understanding of intellectual property and of WIPO's work, and is not an official document of WIPO. The designations employed and the presentation of material throughout this publication do not imply the expression of any opinion whatsoever on the part of WIPO concerning the legal status of any country, territory or area or of its authorities, or concerning the delimitation of its frontiers or boundaries. This publication is not intended to reflect the views of the Member States or the WIPO Secretariat. The mention of specific companies or products of manufacturers does not imply that they are endorsed or recommended by WIPO in preference to others of a similar nature that are not mentioned.