Madrid System Public Webinars: Certificates of Attendance Now Available
September 23, 2021
We have been working for a while on issuing you certificates of attendance for our webinars, and in fact, many of you have requested this in the past. Starting today, we will be issuing those certificates for all Madrid System public webinars in English, French and Spanish.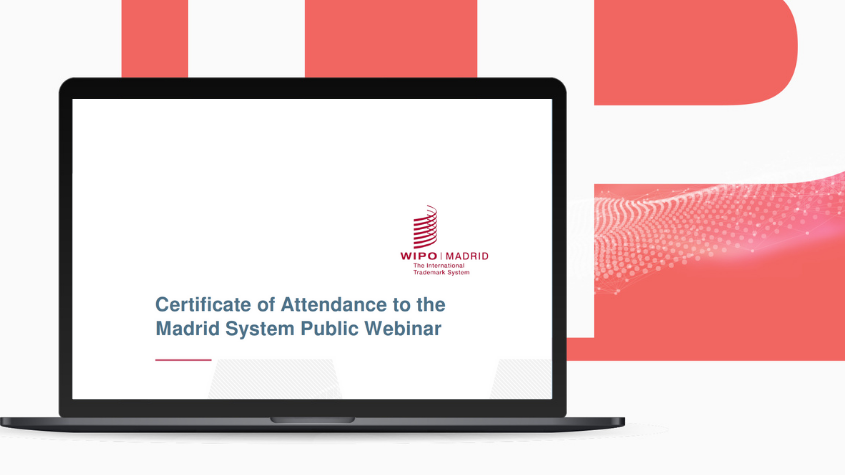 When registering to the webinar, make sure to provide your correct first and last names, as they should appear on the certificate. You should also register with the same email address as your WIPO account to be able to download your certificate.
Only have a single account for your whole company? Simply create a new WIPO account in your name before registering to the webinar.
Put your new skills forward!
Share your certificate on LinkedIn, Twitter or any other social media channel. Don't forget to use the hashtag #MadridSystem and to tag WIPO!
Don't miss any Madrid System public webinars
For the latest updates on Madrid System public webinars, make sure to subscribe to Madrid System News. You will receive regular invitations to Madrid System public webinars, as well as updates on Madrid System developments and legal information alerts.
Questions and suggestions
We want to hear from you! Please send us your comments or webinar requests. Simply select "Madrid System webinars, seminars and video tutorials" in the Contact Madrid dropdown menu.