Becoming a Member of the Hague System
Becoming a member of the Hague System is relatively simple, the international procedural mechanism of the Geneva Act (1999) being flexible enough to accommodate your country's own domestic requirements.
How? By allowing your country to make declarations on specific requirements (e.g., unity of design, deferment of publication, etc.).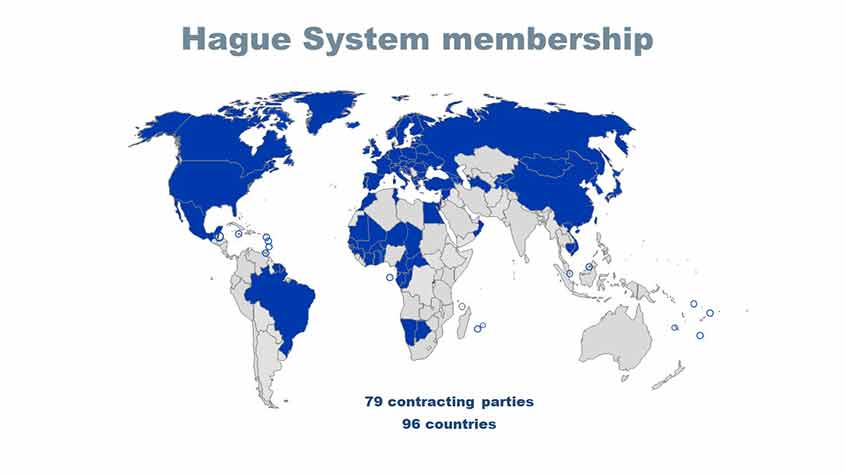 We currently have 79 Contracting Parties covering 96 countries. (click to enlarge)