Exchanging accessible books across borders – as easy as ABC
October 2016
By Margaret Williams, Director, Content and Access, Centre for Equitable Library Access (CELA), and Margaret McGrory, Vice President, Canadian National Institute for the Blind (CNIB), Toronto, Canada
The Marrakesh Treaty to Facilitate Access to Published Works for Persons Who Are Blind, Visually Impaired, or Otherwise Print Disabled (the Marrakesh VIP Treaty) came into force on September 30, 2016, bringing with it a new era in access to information for people with disabilities.
The Treaty promises to help end the "global book famine" for people who cannot read traditional print because of a disability (called "beneficiaries" in the Treaty). Only a tiny percentage of published works are currently available in formats that they can use. To change this, the Treaty allows the creation and cross-border exchange of accessible books on a non profit basis without the permission of rights holders. Cross-border exchange is vital to minimize the duplication of effort and cost when two or more "authorized entities" – government or non profit organizations serving beneficiaries – make the same work accessible rather than adding to the overall number of works available.
Putting the theory of Marrakesh into practice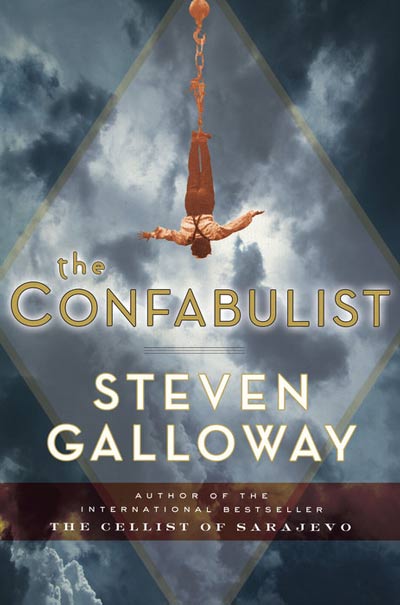 Beneficiaries and authorized entities in countries that have ratified or acceded to the Marrakesh VIP Treaty can now concentrate on applying its provisions. How do we find out which works are available in alternative formats in other countries, how do we obtain them and how do we contribute back ones that we have produced? How can we comply with the terms of the Treaty as implemented in national laws without adding administrative burden?
In this article we share the experience of one authorized entity, CNIB (Canadian National Institute for the Blind), with the book service of the Accessible Books Consortium (ABC) which has worked with stakeholders to establish a technical infrastructure and business processes that respond to these questions. The ABC book service is also known under its pilot project name, the TIGAR service. We look at what the service offers, its value to us and future potential, and how to get started.
CNIB is the largest producer of books in alternative formats in Canada. Since 2014, CNIB has offered access to its collection to an estimated population of three million Canadians with print disabilities through the Centre for Equitable Library Access (CELA) and CELA's nearly 2,000 public library members. CELA maintains CNIB's legacy collection and selects new titles from a variety of sources, including the ABC book service.
The ABC book service
Simply put, the ABC book service allows an authorized entity in one country to find and obtain accessible books produced by an authorized entity in another country, and to provide them to beneficiaries in their own jurisdiction.
While designed with Marrakesh in mind, the service also handles cross-border exchange between countries that have yet to ratify or accede to the Treaty, and hybrid exchanges between countries that have joined and those that have not. In such cases, permission from rights holders is still required.
To support this process, the ABC book service features:
a shared catalogue of accessible books produced by participants;
a permissions management system and request service;
a secure facility for requesting, uploading and downloading files; and
a reporting system for usage statistics.
The service is fully digital. Unlike interlibrary loans, which involve shipping physical items around the globe and can take weeks or months, it allows an authorized entity to add a book to its own repository and to deliver it immediately according to local practices, such as by secure download to a reading device or by mailing a physical item.
Value and potential of the service
Because the ABC book service handles permission requests, participating authorized entities have been able to start exchanging while waiting for ratification of the Treaty. As of September 2016, the shared catalogue of the book service contained more than 319,000 works in digital audio, braille and text in 76 languages from 19 producers in 16 countries. Authorized entities reported that over 102,000 beneficiaries had received titles acquired through the ABC since September 2013.
This test period has been instrumental to us at CNIB in determining what needs to happen on a practical level. It has given us time to make refinements before the impact of Marrakesh brings an influx of materials on a larger scale. Some examples of the benefits we have seen include:
Collection development. We have acquired 1,500 books more than we would otherwise have been able to, by not duplicating the production effort of others. And we have fulfilled more than 100 user requests and filled gaps in series and works by major authors.
Cost avoidance. The books we have added would have cost more than CAD 2 million to produce ourselves. It is rewarding to see other authorized entities gain in return, and a point of pride to know that our titles by Canadian authors are in demand.
Streamlined process. We have signed a single agreement to access content from multiple partners, set up technical and business workflows once only, and have been able to automate routine tasks.
Trusted services. Use of the ABC book service has reassured rights holders that WIPO, an organization they trust, manages technical infrastructure and permissions clearance.
Community input. We participate in a user group with other authorized entities to share experiences and suggest improvements to features such as accessibility, usability and reporting. We are interested in seeing further developments in metadata harvesting and quality and user authentication.
As countries continue to ratify the Marrakesh VIP Treaty we expect the number of works available through the service and its usage to grow exponentially. In particular, we look forward to finding books in languages that reflect the diversity of Canada, where one out of every five people was born elsewhere; allowing individuals with print disabilities in Canada to access the catalogue and request materials; and proactively coordinating production to further reduce duplication.
Top 12 non-official languages spoken at home in Canada
| Language | Number of Speakers |
| --- | --- |
| Chinese languages | 789,190 |
| Punjabi | 317,075 |
| Spanish | 252,015 |
| Arabic | 181,790 |
| Tagalog | 161,080 |
| Italian | 139,480 |
| German | 126,375 |
| Persian (Farsi) | 118,830 |
| Urdu | 113,785 |
| Russian | 109,735 |
| Vietnamese | 104,960 |
| Korean | 104,905 |
Source: Statistics Canada: Population of Census, 2011.
Languages other than English and French spoken at home by more than 100,000 people in Canada.
Getting started with the ABC book service
A. Sign an ABC agreement with WIPO
To join the service, your organization must be an authorized entity – which establishes that the people it serves are eligible and ensures that copies of works are only distributed to beneficiaries – and must sign an agreement with WIPO which manages the ABC. This agreement commits you to provide:
catalogue information for the titles you agree to share;
alternative format files at the request of an authorized entity or a rights holder; and
usage statistics for each title you receive and distribute.
B. Add your information to the shared catalogue
First, identify which titles you may share. Titles produced under a national copyright exception or for which the rights holder has granted permission are eligible. All books must be digital.
The ABC book service will import your information into the shared catalogue. Most authorized entities use the library cataloguing standard MARC (Machine Readable Code), but the service supports much simpler metadata – title, format and ISBN in a spreadsheet – to enable participation by authorized entities without library systems.
C. Exchange accessible books
If another authorized entity requests a title that you have produced, the system prompts you to upload that file. We have automated this process.
You can search for titles in the catalogue by format, language, date and more. By default, you see all titles in the catalogue. You can filter to see which ones have been cleared for your country. If no one has requested a work yet, you may order it. The system notifies you when permission is cleared or refused and when the file is ready for download.
You can download both the file and catalogue information. When adding the information to your own catalogue, include the unique identifier that the service assigns so that you can report on usage of titles received through ABC. Again, we have automated the process of adding files to our repository.
CNIB was among the first participants of the ABC book service. Through a single agreement with WIPO, we have access to the collections of some of the largest alternative format producers around the world. The service has allowed us to offer significantly more books, faster than would otherwise have been possible and at virtually no additional cost to Canadians with print disabilities, through CELA, our public library service partner. And by contributing our titles in alternative formats to others participating in the ABC book service, we are proud to be helping to end the book famine for people with print disabilities worldwide.
Related Links
The WIPO Magazine is intended to help broaden public understanding of intellectual property and of WIPO's work, and is not an official document of WIPO. The designations employed and the presentation of material throughout this publication do not imply the expression of any opinion whatsoever on the part of WIPO concerning the legal status of any country, territory or area or of its authorities, or concerning the delimitation of its frontiers or boundaries. This publication is not intended to reflect the views of the Member States or the WIPO Secretariat. The mention of specific companies or products of manufacturers does not imply that they are endorsed or recommended by WIPO in preference to others of a similar nature that are not mentioned.