The Kectil Program: A Spotlight on Young Inventors in Developing Countries
August 2016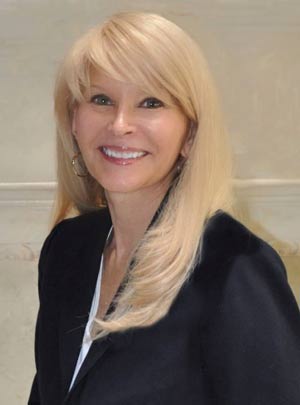 A new non-profit venture aims to help bright young people in developing countries benefit from the wisdom of some leading innovators. Founder Sherry Knowles, an intellectual property attorney with 25 years of experience in global corporate and private practice, explains how.
When it comes to innovation and leadership, Kendall Square in Boston, USA, is among the most successful areas in the world. According to the Kendall Square Association, whose motto is "The Future Lives Here," this small neighborhood in Cambridge houses companies in over 30 industry sectors. These include 9 of the top 10 global biopharmaceutical companies (and 13 of the top 20) as well as leading information technology and social media companies like Facebook, Google, Microsoft and Twitter. It is also home to two the world's most prestigious universities, Harvard University and the Massachusetts Institute of Technology.
Bringing contrasting worlds together
The Kendall Square innovation centers are abuzz, teeming with brainstorm-cluttered whiteboards, spontaneous high-level conversations and introductions, crowded conference rooms, mentors, leaders, venture capital specialists, business development experts, lawyers, consultants and, yes, trainees quickly absorbing the environment. It is hard to imagine a better place for expedited learning and success.
Contrast Kendall Square with the environment available to young people in developing countries like Gabon, Ghana, Kenya, Nepal, Nigeria, Pakistan, Peru, Senegal and South Africa, and in regions such as Central Asia and the Middle East. The talented young people in these countries often have to go it alone, with no role models to inspire and direct them, and little or no funding or training. How, then, can they begin to plan their futures? How do they get out of the box? How many simply give up or turn to less constructive endeavors?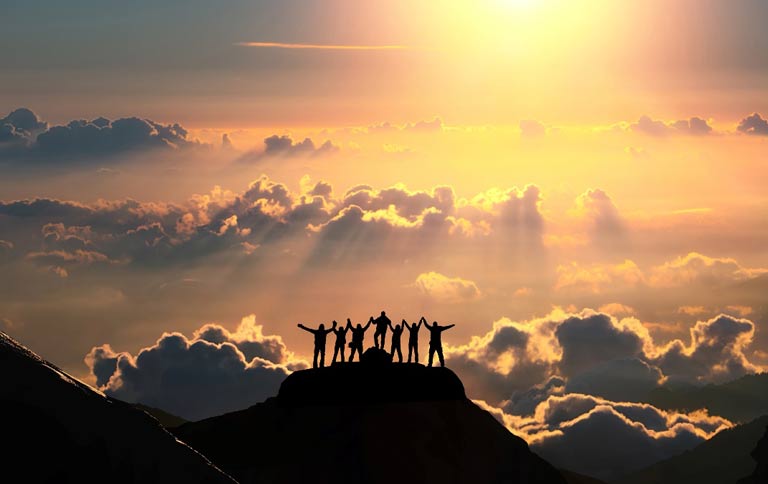 Throughout my career as an intellectual property (IP) attorney, I have travelled to many countries, including developing countries, to handle IP issues and speak about international IP policy. This has enabled me to observe first-hand the challenges confronting young people living in remote and disadvantaged areas. I have also had the good fortune to represent or work with some of the brightest and best minds in innovation. I wanted to find a way for these innovators to support the many talented young people living in developing countries.
That is why our Malmar-Knowles Family Foundation set about creating and recently launched a transformational initiative to support talented young people in developing and least developed countries. Known as the Kectil (Knowles Educational and Charitable Trust for International Leadership) Program, the initiative seeks to identify and nurture highly talented people between the ages of 17 and 25 in developing countries, particularly those living in remote or disadvantaged areas, with the potential to make a positive difference to their communities and countries.
Finding tomorrow's leaders
The aim is to reach young people at that critical time when they are deciding what to do with their lives and to connect them with global thought leaders and a guided support network of their peers in developing countries. The Program covers a range of themes including leadership, innovation and entrepreneurship. Full details are available at www.kectil.com.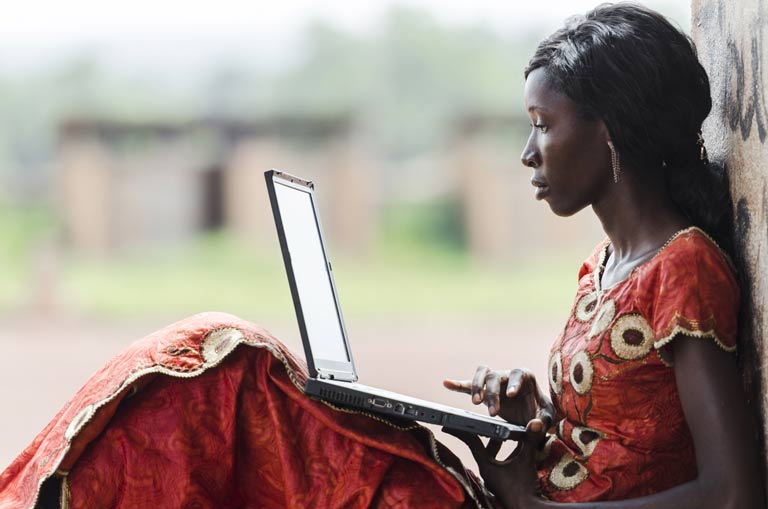 Young people are selected to join the Program on the basis of their academic grades, community service and past leadership roles, written submissions and recommendations. Life factors, such as significant economic, social or family challenges, are also taken into account. Candidates must speak English well enough to participate in and receive value from the Program, and must have access to a computer and the Internet.
The Kectil Program is underpinned by the conviction that:
Identifying, embracing and mentoring high-potential young people from developing countries can have a dramatic effect on their aspirations, service to others and life accomplishments.
Creating an authentic, collaborative network of these talented individuals can break down prejudices, lead to cultural, religious and gender understanding and integrate young people into a mutually supportive youth network that aims to make a positive difference to their lives and communities.
Nothing comes easy and there is "no free lunch". Hard work, dedication and an open-mindedness to cultural understanding and compassion are key ingredients for achieving good results.
How it works
The Program is divided into three parts. Part one is made up of 12 webinars spanning a year where global thought leaders – some of them from Kendall Square – speak to participants about leadership and innovation, and share their insights.
In part two, selected top applicants will participate in a Developing Youth Leadership Conference in Atlanta, USA, in August 2017. Applicants who are accepted for the Web-based Program but not the Developing Youth Leadership Conference may apply to attend the Conference the following year.
The third part of the Program involves the establishment of an Alumni Network. We believe this is critically important to the initiative's success. The Alumni Network will ensure continued mentorship, support and exchange among members and will allow graduates of the Program to support newcomers. All those who participate in either the Web-based Program or the Leadership Conference are encouraged to actively participate in the Alumni Network.
Within one month of its launch on June 1, 2016, over 2,700 young people from 31 countries visited the Kectil website to learn more about the Program. More than 270 have already registered to apply.
Get with the Program!
The deadline for submission of applications is October 15, 2016. Our aim is that many more high potential young people in developing countries will be able to take advantage of the Program and will encounter a life-enhancing experience.
You can support the Program by sharing information about it and reaching out to high-potential young people in developing countries and encouraging them to apply.
The Kectil Program embodies the wisdom encapsulated in a famous African proverb: "If you want to go fast, go alone; if you want to go far, go together." So if you would like to support us in rolling out this important youth program, please contact us at mail@kectil.com.
The Kectil Program's Expert Advisory Board
Members of the Program's Advisory Board provide vision and leadership in their respective developing country areas. They include:
Professor Dr. Arshad Ali (Pakistan), Executive Director of the Higher Education Commission for the Government of Pakistan. His prior leadership roles include Rector of the National Textile University in Faisalabad and founding Principal of the National University of Sciences and Technology (NUST) School of Electrical Engineering and Computer Science (SEECS).
Dr. Snowy Joyce Khoza, Group CEO of Bigen Africa, an African infrastructure development company specializing in engineering, management consulting and development finance. Dr. Khoza was recognized in 2016 by Women4Africa as one of the top African women leaders in her sector.
Professor Stephen Sammut (USA), Senior Fellow in Health Care Management and Lecturer in Entrepreneurship, Wharton School, University of Pennsylvania, and a visiting faculty member in the Indian School of Business Health Care Management Program. He also created and heads the Strathmore Business School (Nairobi) Health Care Management MBA Program.
Mr. McLean Sibanda (South Africa), Chief Executive Officer of The Innovation Hub, Africa's first accredited science park, a Blue IQ and Gauteng Provincial Government of South Africa initiative.
Mr. Mactar Silla (Senegal), CEO of MS Consulting, owner of the pan-African international media outlet Label TV and Label Radio (Libreville, Gabon) and CEO of Africa Communications & Conseil (ACC).
Mr. Pawan Tuladhar (Nepal), founder and owner of Dharma Adventures and founder of the Dharma Karma Society, which helps fund education for children from low-income families.
The WIPO Magazine is intended to help broaden public understanding of intellectual property and of WIPO's work, and is not an official document of WIPO. The designations employed and the presentation of material throughout this publication do not imply the expression of any opinion whatsoever on the part of WIPO concerning the legal status of any country, territory or area or of its authorities, or concerning the delimitation of its frontiers or boundaries. This publication is not intended to reflect the views of the Member States or the WIPO Secretariat. The mention of specific companies or products of manufacturers does not imply that they are endorsed or recommended by WIPO in preference to others of a similar nature that are not mentioned.