Collaboration is the key to access: A scientific publisher's view
By Carlo Scollo Lavizzari, Attorney, Lenz Caemmerer, Basel, Switzerland, Legal Counsel to STM: The International Association of Scientific, Technical and Medical Publishers
Scientific, technical and medical (STM) publishers operate in one of the most dynamic and innovative fields, one which combines scholarly communication and information technology. They use licensing to make content available both to individual readers and to those affiliated with libraries, research and educational institutions, or corporations.
Publishers are able to license the use of the content they publish on open access terms (i.e. free of charge, unrestricted access and unrestricted reuse) to targeted readers and the wider public. Licensing partners include consortia of institutional libraries, and sometimes an entire region or country may establish a national or regional license to ensure readers have ready access to content within a geographically defined area.
Scientific and scholarly literature is widely available around the world, either through commercial offerings or open access initiatives. While those advocating for international discussions on exceptions and limitations to copyright law at WIPO may not agree, this is nevertheless a reality.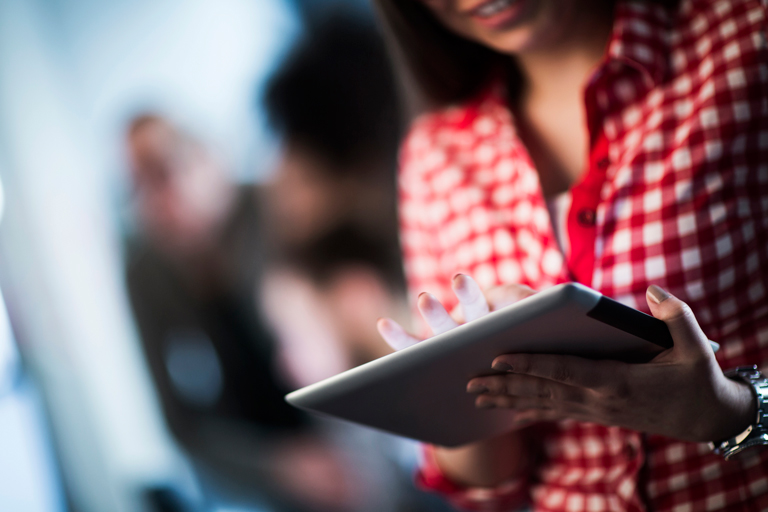 The problem currently facing the publishing industry and its users is not availability as such, but the need to improve accessibility and discoverability. The rapid growth in the number and range of access initiatives and commercial licensing models to make content available demonstrates the rising demand for these services.
It is misleading to interpret decreases in document delivery through a single established delivery channel, such as libraries, as a gap in access (see "Time for a single global copyright framework for libraries and archives", WIPO Magazine, Issue 6/2015). The use of libraries, may be decreasing for a variety of reasons, not least because other access mechanisms are already providing services that meet the needs of users. Such mechanisms include subscription models, open access, rental models and sharing through the social networks used by scientists and researchers. The success or discontinuation of one particular access channel should not, in my view, be held up as an issue requiring the attention of international policymakers.
Digital initiatives that help bridge access gaps
There are an expanding range of initiatives to help readers access materials, especially those for whom reading materials were previously in short supply. For example, STM publishers are actively engaged in several key initiatives to improve access for institutions in least developed countries and developing countries (as designated by the United Nations) at reduced cost or, in some cases, no cost. These include Research4Life, INASP and EIFL.
INASP serves 1,900 developing-country institutions. Its library partners have access to up to 50,000 online journals and 20,000 ebooks through access and availability programs. The scope of Research4Life is even broader, providing content from 68,000 resources to 8,000 institutions. EIFL adds further availability and also works with countries in transition by bundling funding from countries and United Nations agencies and negotiating low-cost consortia access agreements.
Patient information
In the area of healthcare, patients and their families benefit from services such as patientINFORM, which provides access to research articles and information prepared for the non-scientist reader. The platform patientACCESS also enables patients and caregivers to directly access, print and share research articles with the trusted healthcare professional of the patient or caregiver through a simple process via RightsLink, a service offered by the Copyright Clearance Center.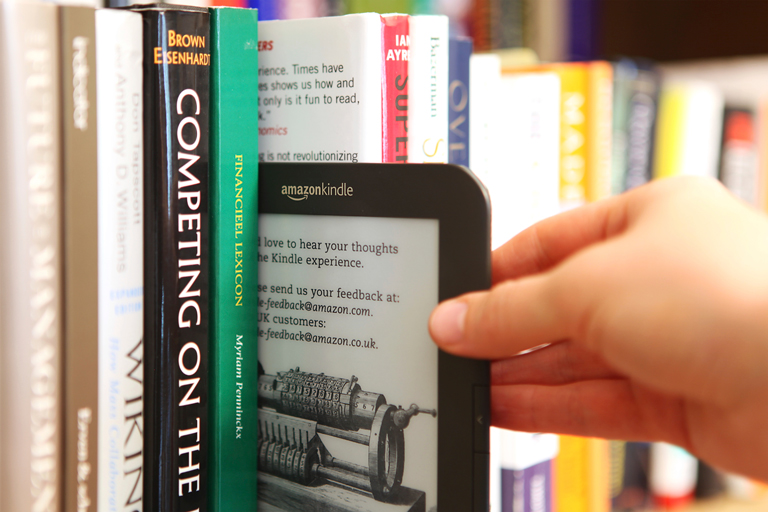 Many STM members also design standards and format definitions as well as software tools to ensure that blind and visually impaired people enjoy access to the same resources, at the same time, and at the same price as their sighted counterparts. To this end, STM publishers actively license BookShare for worldwide delivery of accessible-format copies and also participate in the WIPO-sponsored Accessible Books Consortium.
Commercial licensing mechanisms
As part of their commitment to open access, STM publishers license collections of content in a variety of ways, including by subscription, tokens, pay-per-view and rentals. More recently, they have worked with various science-focused collaborative social networks to facilitate sustainable sharing between network users.
Licensing bundles of content
Consortia of institutional libraries centralize services to meet researchers' demand for seamless access to content by negotiating licenses whereby each member retains the freedom to participate in the collection and to add content. This allows each library to access content that would not otherwise be available.
Estimates of the number of library consortia worldwide range from 300 to 400, and their size and nature vary considerably. An example is Couperin (the Academic Consortium of Digital Publications) in France, which has over 200 members and is well placed to negotiate licensing deals that bundle the types of content they need.
Some entities have opted to use national licenses. For example, in 2004 the German Research Foundation (DFG) decided to purchase and license digital content in the framework of a German National License. The licensed content comprises bibliographic databases, e-journals, reference works and full-text databases from a large number of vendors. National licenses make it possible to accommodate specific country needs and offer broad country-wide access to research literature by eligible research and tertiary institutions and their patrons including walk-in users, through remote access or via academic and, in some cases, public libraries.
Ebook collections, ebooks, chapters of books
A variety of STM ebooks such as reference works, book series, handbooks and monographs are made available through various licensing and purchasing models. Science ebooks are offered in packages or collections, sometimes with the possibility for library patrons to produce their own personal print copy.
Ebook collections of certain scientific disciplines may be purchased per year of publication as a "frontlist" collection (i.e. those placed on sale within the last 12 months) and complemented by digitized "backlists". Collections may be licensed or purchased outright.
Individual ebooks are available with a one-time payment option representing a license to use the work for an unlimited time. Publishers and intermediary platforms also offer options to purchase or rent single ebook chapters with search options.
Open access licensing
Many STM publishers enter into agreements with authors and funding bodies to allow authors publishing in STM member journals to comply with the manuscript archiving requirements of funding bodies. In such cases, open access is funded as a component of the research grants underwritten by those funding bodies. In many cases the agreements provide for the payment of a "gold" open access fee either for publication in a fully open access journal or through a hybrid access mechanism that forms part of a more traditional subscription-based journal. The articles and contributions that present and interpret the results of an author's funded research are then made available on an open access basis (free-of-charge to the reader) through the publisher's online platform or an institutional repository.
Article rentals
Rental access, through which anyone may rent an article from participating journals, is offered by DeepDyve. Its services include a 24-hour article rental option for a read-only PDF and a monthly subscription rental service where users can access over 12 million articles from more than 10,000 peer-reviewed journals. Similarly, Digital Science's ReadCube technology, although aimed at managing research, offers access to content instantly and affordably through its ReadCube Checkout offering.
Article posting agreements
Many authors and institutions seek to enhance their web presence by highlighting their research output and its impact. This often involves the development of an institutional repository to allow academics and students to post and facilitate access to their articles, book chapters, conference presentations, dissertations and theses. Using agreements developed for this specific purpose, STM publishers are working with authors and institutions to enable them to include such works in their institutional repositories.
Core principles on article sharing developed
In 2015, the International Association of Scientific Technical and Medical Publishers spearheaded an open consultation on article sharing with a view to establishing core principles that clarify how, where and what content should be shared using these networks and sites. This made it possible for the Association to release the Voluntary principles for article sharing on scholarly collaboration networks. Such inclusive dialogue across the scholarly community has created a springboard for further collaboration to make sharing easier, promising rich benefits for researchers, institutions, and society as a whole.
Document delivery services
Several document delivery services that target the needs of researchers and academics are operated by institutional libraries and not-for-profit entities. Examples include Subito, a consortium of over 30 German, Swiss and Austrian institutional libraries, which runs an international document delivery platform that provides for online ordering, and FIZ Karlsruhe, which runs a fully licensed document delivery service with rental options.
Get-It-Now, a fast global full-text article delivery service complements libraries' own interlibrary loan services by adding unsubscribed journals with the possibility of full integration with a library's workflow or OpenURL link resolver.
A range of commercial document delivery services are also offered by publishers, intermediaries and companies such as Infotrieve and Ingenta Connect. These include direct access to individual articles as well as individual purchase and pay-per-view services. However, such services are fast becoming outdated since the content they deliver is not always instantly accessible and some users find them expensive. Some services are more efficient than others, prompting users to change service providers and forcing various corporate acquisitions in the field. But globally, the volume and rate of document delivery is decreasing. The underlying reason for this is not related to copyright, but to a switch by users to the new, more efficient access channels such as those outlined above.
The expanding range of services, networks and offerings available within the scientific, technical and medical publishing sphere are made possible by licensing. Licensing is the "lifeblood" of publishing today. It offers a flexible and extremely versatile mechanism for publishers to meet diverse market demands by tailoring their content offerings to the specific needs of users. Copyright is the lynchpin of these licensing agreements and as such is a great enabler – rather than a barrier, as some claim – when it comes to making content widely available to users.
The challenge today in relation to publishing is related less to the availability of content but more to its discoverability and delivery, both of which can be achieved through training and technology.
The WIPO Magazine is intended to help broaden public understanding of intellectual property and of WIPO's work, and is not an official document of WIPO. The designations employed and the presentation of material throughout this publication do not imply the expression of any opinion whatsoever on the part of WIPO concerning the legal status of any country, territory or area or of its authorities, or concerning the delimitation of its frontiers or boundaries. This publication is not intended to reflect the views of the Member States or the WIPO Secretariat. The mention of specific companies or products of manufacturers does not imply that they are endorsed or recommended by WIPO in preference to others of a similar nature that are not mentioned.