ŠKODA's perspective on IP protection
December 2015
By Miroslav Černý, Martin Bali-Jenčík, Kateřina Fuková, Intellectual Property Department, ŠKODA AUTO, Mladá Boleslav, Czech Republic
Since its beginnings in the late 19th century, the auto industry has been a driving force of innovation, continuously pushing the boundaries of technological development. The vehicles we drive today are among the most sophisticated technologies we own.
Auto manufacturing is a high-tech business, from the materials used to the manufacturing processes employed. Every new model is packed with the latest high-performance technologies. The aim? To seduce customers and expand market share. Cars are a signal of technological progress and play a central role in our everyday lives, enabling us to move around with ease. As such, they are rarely far from the public spotlight.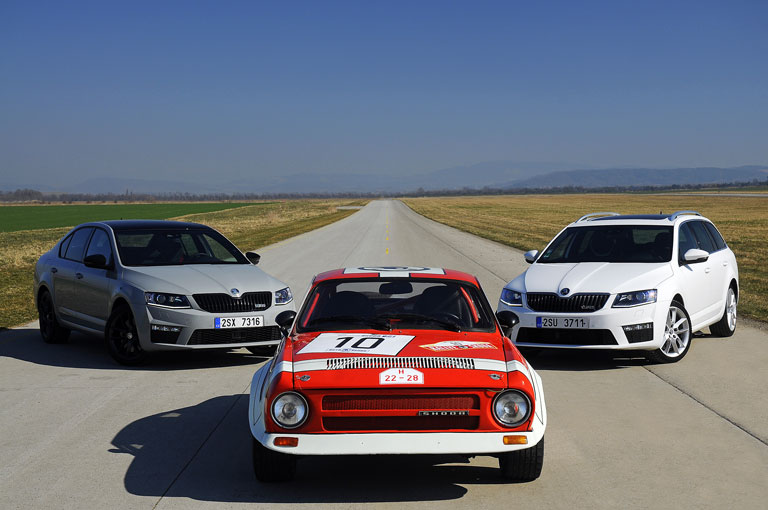 At ŠKODA AUTO, innovation, and its protection through the use of intellectual property (IP) rights, is as old as the company itself. Innovation and IP continue to play a pivotal role in the company's commercial success as well as its environmental credentials.
In the uncompromising competition to win customers, innovation is the key. It is not enough for a company to simply maintain production and sales. Long-term success hinges on a readiness and an ability to introduce and develop new and improved technologies. The need to invent something new and special, something that amazes and inspires customers, is a constant challenge. And we depend on IP rights to protect these high-value assets.
The cars of today are made from high-tech materials and produced using high-tech processes. A commitment to innovation makes it possible to come up with increasingly high-performance drivetrains, such as hybrid or electric engines, new materials, driver-assistance systems, electronics and communication management systems. Commercial success also hinges on attractive product design, effective use of distinctive trademarks and the implementation of carefully crafted and competitive services.
At ŠKODA AUTO, responsibility for protecting and managing the company's innovative assets lies with the Intellectual Property Department, but effective protection of our extensive portfolio of IP assets involves working with patent and trademark offices across the globe.
ŠKODA AUTO's IP Department's activities are wide-ranging. They include evaluating and assessing the most appropriate IP strategy for a given innovation, product or service, preparing and filing applications for patents, trademarks and designs, and managing associated procedures.
The IP Department manages the company's licensing activities both in relation to technology licensing and for promotional purposes. It also plays an active role in terms of monitoring and tracking any misuse of the company's IP assets through a comprehensive product and brand protection program.
In recent years, a vast number of counterfeits (or imitations) have entered the global market. Their number and range continue to expand, and as producers of these illegal goods become more sophisticated, and the outward appearance of these products is almost identical to the real thing, it is becoming increasingly difficult for legitimate right owners to identify them.
These illegal activities in all sectors, including the automotive sector, mean lost profits. They can seriously damage a company's reputation and brand value and may result in job losses. Counterfeit goods also pose a serious threat to public safety. Unlike legitimate products, poor-quality fakes are not subject to rigorous testing or safety standards. To guard against the infiltration of these illegal products into official supply chains, ŠKODA AUTO continues to work with entities specializing in the enforcement of IP rights. Our brand protection program is built around three pillars: cooperation with investigators, cooperation with customs authorities and Internet monitoring.
Protecting ŠKODA's brand
ŠKODA AUTO owns an extensive portfolio of trademarks. These are used to brand our different model series and include historical brands such as Popular, Felicia and Favorit as well as current models like Octavia, Fabia, Superb, Yeti, Rapid, Spaceback and Citigo. These words, each with its own distinctive graphical form, are registered as word marks and used in particular for promotional purposes. The company's trademarks help us stand out in the very crowded auto market and enable us to build our reputation as a producer of reliable high-quality and high-performance vehicles. A great deal of time and effort is invested in coming up with attractive trademarks that are memorable, aesthetically pleasing and easy to pronounce (in many different languages).
We also register trademarks for certain distinctive product descriptions. For example, our system for opening the boot of the Superb model is known as Twindoor® – a registered trademark. Similarly, Varioflex® has been registered in relation to our solution to increasing the versatility of a car's interior.
ŠKODA AUTO also owns a series of service marks, such as ŠKODA Service, ŠKODA originální díly, ŠKODA Original Teile, ŠKODA Genuine Parts, ŠKODA Accessoires d'origine, ŠKODA Accessori Originali. Service marks also distinguish sports variants of different models, types of engines and interior trim. They include, for example, GreenLine, HTP, L&K, Octavia Scout and Fabia Scout.
Other trademarks that are widely associated with ŠKODA AUTO include Simply Clever, GreenFuture, ŠKODA Plus, Human Touch, Fit for Fleet and Czech Coast Customs. The company's extensive trademark portfolio is a central pillar of our marketing strategy and plays a pivotal role in building brand recognition and consumer confidence in our products.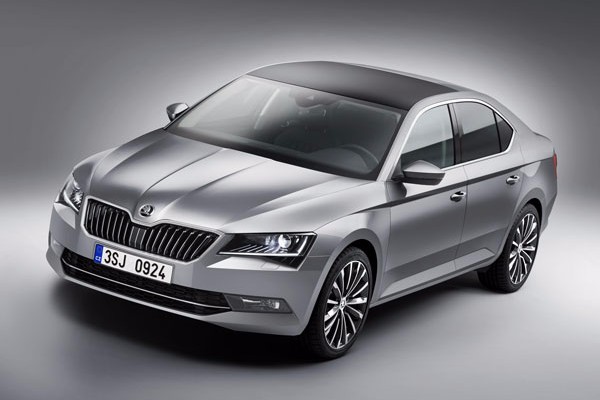 Protecting innovative solutions
The success of every company depends on its ability to launch products that are able to stand up to the competition in terms of both quality and technology. The creativity and technical prowess of company employees makes it possible, through a creative and iterative process, to both update existing products and develop new high-performance technologies.
The main technological challenges in the automobile industry today are associated with optimizing conventional drivetrains, designing new types of engines, developing e-mobility, infotainment, connected cars, driverless cars and new comfort functions.
Professional teams of designers, engineers and other experts marry a deep tradition of technical know-how with cutting-edge manufacturing processes to develop new and improved technical and design elements for our model series, whether under the bonnet, in undercarriage design, or in the boot. This is how our engineers came up with the Twindoor® system, a two-part folding door used in the second-generation ŠKODA Superb, produced between 2008 and 2015.
ŠKODA AUTO owns a wide range of patents. In line with our Simply Clever strategy, we not only seek patent protection for what lives under the bonnet, we also seek to protect improvements to the interiors of our cars which enhance the user experience of drivers and passengers alike.
To keep pace with these and other new technologies as they come on-stream, the IP department is constantly reviewing and adapting the company's IP strategy.
Given the international reach of the company's activities – we have manufacturing facilities in China, the Czech Republic, India, Kazakhstan, the Russian Federation, Slovakia and Ukraine, and export to over 100 countries – we take full advantage of WIPO's Patent Cooperation Treaty (PCT). The PCT offers us a cost-effective means of protecting our inventions around the world, but it also gives us an opportunity to test the market where necessary before deciding whether or not to go forward with a given patent application. We also take advantage of the European Patent Convention and are eagerly awaiting the implementation of the unitary patent system in Europe, which will be a very useful complement to our patenting strategy.
The bulk of ŠKODA AUTO's patent applications are filed with the national IP office in Prague. These are then extended as necessary using the PCT and/or the European Patent Convention. In so far as it is responsible for managing the company's patenting strategy, the IP Department undertakes patent searches, and drafts and follows through with all patent applications and related procedures. As our long-term goal is to expand ŠKODA AUTO's patent portfolio, much of this work, in particular in relation to patent searches and drafting, will be farmed out to external partners. This will allow our own patent specialists to spend more time with the company's inventors and designers, which is a very important part of the IP Department's work.
The company also protects certain aesthetic features of our cars, including studies, concepts, visual chassis parts and lights. Design is hugely important to the commercial success of our models, making for an exciting, sleek and smooth driving experience. Again, we take advantage of WIPO's Hague System for the International Registration of Industrial Designs, which offers a cost-effective and simplified means of protecting our designs internationally. We also file applications directly with national offices and at the European level through the Office for Harmonization in the Internal Market in Alicante. Acquiring legal rights over these designs is an important part of our drive to clamp down on the production and sale of counterfeit and fake products.
Licenses
The IP Department is also responsible for managing ŠKODA AUTO's licensing agreements. These types of agreement are becoming an increasingly popular means of leveraging IP assets in the automotive industry to boost competitiveness. Establishing a licensing deal with a competitor that wants to use a particular technology brings with it significantly more benefits than initiating expensive legal proceedings against unlawful use when such proceedings are likely to end with an injunctive order requiring a license to be issued. The basic distinction here is that we either decide to provide a third party with an active license to use the technology in question or we decide to acquire IP rights ourselves.
ŠKODA AUTO has entered into a wide range of licensing agreements. These cover technical solutions protected by patents and utility models as well as licenses for trademarks, industrial designs and know-how. These licenses are used in a variety of ways, including for:
merchandising (model cars, clothes, playing cards, video games);
financial services;
cooperation with importers, allowing them to use some of our IP rights;
car production (China, Russia, Ukraine);
patents and utility models (active and passive licenses, common-use agreements);
partial assignments of trademarks (ŠKODA in class 12 for passenger cars and lorries from ŠKODA INVESTMENT a.s. – formerly ŠKODA Pilsen a.s. – which formerly held these trademarks rights).
A commitment to innovation has been a hallmark of ŠKODA AUTO throughout its history. IP rights have and continue to play an important role in our drive to launch reliable high-performance vehicles that continue to excite and capture the imagination of consumers. Throughout the whole development process, we make every effort to minimize the impact of our activities on the environment. The cars we make are becoming ever smarter, and inevitably the management of our IP assets is becoming ever more sophisticated. Our long-term sustainability depends on it.
The WIPO Magazine is intended to help broaden public understanding of intellectual property and of WIPO's work, and is not an official document of WIPO. The designations employed and the presentation of material throughout this publication do not imply the expression of any opinion whatsoever on the part of WIPO concerning the legal status of any country, territory or area or of its authorities, or concerning the delimitation of its frontiers or boundaries. This publication is not intended to reflect the views of the Member States or the WIPO Secretariat. The mention of specific companies or products of manufacturers does not imply that they are endorsed or recommended by WIPO in preference to others of a similar nature that are not mentioned.