WIPO Re:Search: WIPO's global health initiative
December 2015
By Richard T. Mahoney, Independent Health Specialist & Researcher, Arizona, USA
Neglected tropical diseases (NTDs), malaria and tuberculosis (TB) afflict millions in the developing world. Attracting the levels of investment needed to treat them is a huge challenge. The absence of traditional market mechanisms – patients with these diseases have little or no purchasing power – has led to chronic underinvestment in this area. In 2011, WIPO responded by launching its pioneering WIPO Re:Search initiative.
WIPO Re:Search seeks to catalyze research into NTDs, malaria and TB and to put dormant IP assets to good use. The pharmaceutical industry allocates large resources to research and development (R&D) in order to generate product leads. Some of these leads are relevant to the diseases prioritized by a given company and others may be of potential use against other diseases, such as NTDs, which may not be on that company's radar screen. As a matter of routine practice, pharmaceutical companies seek patent protection for almost all product leads but will not pursue those of low priority. These drug "candidates," together with associated know-how and technical data, are typically "put on the shelf" and most of the time no further research is undertaken. WIPO Re:Search seeks to take these underutilized IP assets off the shelf to help find new, safer and more effective drugs to treat NTDs, malaria and TB. As the initiative approaches its fifth anniversary, it is timely to consider how WIPO Re:Search emerged, what it has achieved and what needs to be done to sustain it.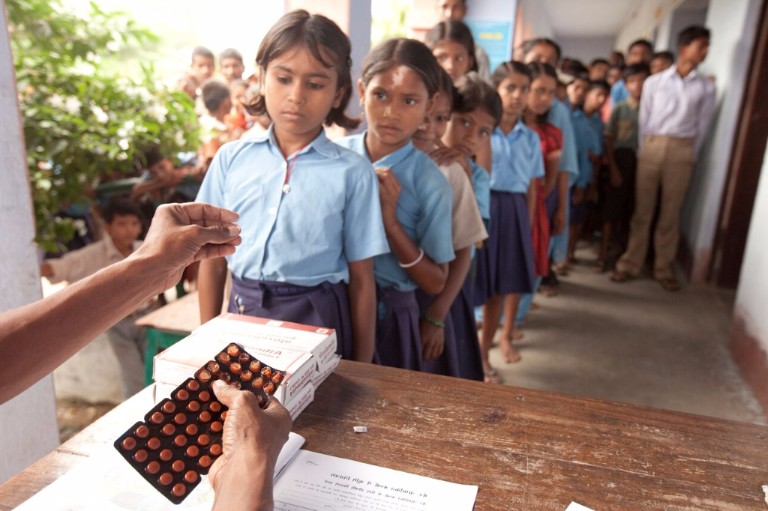 Is intellectual property a barrier or an enabler?
Over the past 20 years, there has been vigorous debate about the role of intellectual property (IP) rights in promoting innovative health-related technologies. Some argue that patents allow companies to develop monopolies that result in high prices, making much needed therapies unaffordable, especially to patients living in developing countries. According to this view, IP is seen as a barrier to improving health in these countries.
Others, however, argue that patents provide an essential foundation and make possible the costly investment required to develop new, safe and effective technologies. A product that is not developed, it is argued, cannot be provided to the poor irrespective of the role played by IP. According to this view, IP is a facilitator of product development, and the issue of access in developing countries is a (largely) separate matter.
WIPO enters the global health arena
In 2007, partly in response to this debate, WIPO adopted a Development Agenda which includes 45 recommendations, many of which underline the need to address the needs of developing countries and, in particular, least developed countries (LDCs).
In reviewing possible actions to implement health-related Development Agenda recommendations, WIPO established WIPO Re:Search. Its aim was to bring patent protected products with potential application in tackling diseases to the world's poorest patients. This program would test whether or not patents are a barrier to addressing health needs in developing countries.
About WIPO Re:Search
Since its launch in 2011 by WIPO in collaboration with BIO Ventures for Global Health (BVGH), WIPO Re:Search has enjoyed over four years of progress and success.
It offers its members access to an extensive range of knowledge assets, compounds, technology and expertise provided by private and public sector members. These valuable IP resources and know-how accelerate research into NTDs, malaria and TB, generating valuable savings in terms of resources and time.
The WIPO Re:Search Partnership Hub, led by BVGH, proactively identifies opportunities for collaboration and knowledge sharing between members. By facilitating access to compound libraries held by private companies, WIPO Re:Search is creating opportunities to repurpose drugs. It also acts as a gateway to a range of development-related WIPO services, including training in IP management.
A valuable player in the global health arena
In 2014, WIPO commissioned me to undertake a review of WIPO Re:Search, drawing on my decades of experience in health technologies for developing countries and IP. From that review, it became clear that all stakeholders agree that WIPO Re:Search is a valuable addition to the global endeavor to reduce the impact of NTDs, malaria, and TB and should be sustained.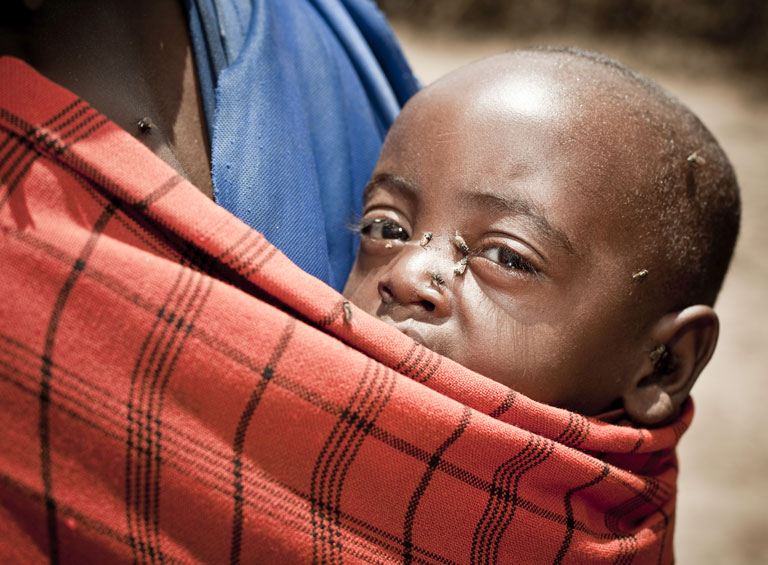 While much progress has been made in recent years in controlling HIV, malaria and other diseases, many significant health challenges remain. The review showed that, as the global policy forum for IP, WIPO is a welcome new player in the global health arena.
WIPO holds significant convening power and can attract the critical players needed to develop effective policies to tackle the many important IP and health-related issues that remain unresolved, and to help support health product innovation and access in developing countries.
Intellectual property is not a barrier to health
WIPO Re:Search has effectively demonstrated that IP is not a barrier to research on NTDs, malaria and TB for products needed to treat patients in LDCs.
It has successfully attracted the support of most of the world's leading pharmaceutical companies, assembled a large database of technology assets, fostered (through the efforts of BVGH) the formation of nearly 100 research partnerships, and thanks to financial support from the Government of Australia has supported capacity building in developing countries.
WIPO Re:Search, however, should not be judged in the near term on progress in product development, but rather on its ability to catalyze the discovery of new product leads for exploitation by others.
It is making an important contribution through the active formation of a global network of companies, academia, research centers and government agencies, and by facilitating the exchange of valuable assets (in the form of technologies and research) that could be a potent means of accelerating progress in the field. In sum, WIPO Re:Search is creating a new marketplace for underutilized pharmaceutical assets.
WIPO Re:Search is the only international mechanism operating under the aegis of a specialized UN agency, in which pharmaceutical companies working together provide leadership, technology and financial resources to accelerate early-stage research for disease control in poor countries.
It has a proven mechanism for managing IP associated with early-stage technologies, enabling laboratories to pursue research on technologies in direct collaboration with the IP owners and ensuring that IP is not a barrier to further product development by, for example, product development partnerships (PDPs) such as the Drugs for Neglected Diseases initiative (DNDi)) or developing country drug manufacturers.
The initiative's continued success, and indeed its expansion, hinges on establishing the widest possible institutional support. This will involve giving consideration to implementation of a more sophisticated membership structure whereby companies that contribute financial and technological resources (those that currently qualify for membership) participate in a new Advisory Committee, and a second tier of other companies which may be unable to contribute in the same way, but which are sympathetic to the goals of WIPO Re:Search, can also support it. Forming such an Advisory Committee with membership from developing countries, participating companies, scientists and IP experts that can help build on the program's success and guide it into the future will be a key determinant of its long-term success.
In the context of the larger global effort to improve health, WIPO Re:Search is also actively engaging with the many non-profit product development partnerships. These entities are responsible for driving new products from the laboratory to the clinic and ultimately to patients in poor countries. By bringing together a broad range of stakeholders – leading PDPs, industry groups, research institutions in developing countries, IP offices and academia – for example, on the sidelines of its annual meeting at WIPO's headquarters in Geneva in October 2015 – WIPO Re:Search has sought to broaden appreciation of its key role in "feeding the pipeline" of research and development for products needed to treat NTDs.
With WIPO Re:Search, WIPO has clearly demonstrated its potential to contribute to global health.
Related Links
The WIPO Magazine is intended to help broaden public understanding of intellectual property and of WIPO's work, and is not an official document of WIPO. The designations employed and the presentation of material throughout this publication do not imply the expression of any opinion whatsoever on the part of WIPO concerning the legal status of any country, territory or area or of its authorities, or concerning the delimitation of its frontiers or boundaries. This publication is not intended to reflect the views of the Member States or the WIPO Secretariat. The mention of specific companies or products of manufacturers does not imply that they are endorsed or recommended by WIPO in preference to others of a similar nature that are not mentioned.