The Brave New World of Wearable Technology: What Implications for IP?
By Emma Poole, Executive Research Officer, WIPO
Wearable tech is both the newest technology trend and one of the oldest – we have been wearing functional objects ever since watchmakers like Peter Henlein developed portable clocks in the 16th Century. Now a sector that consists of multifunctional watches, pedometers, heart rate monitors, and GPS tracking devices, wearable technology, which some estimate could be worth $42 billion within five years, promises to revolutionize marketing, retail, fitness and medicine. This article explores how and points to some of the IP issues that may arise as the sector matures.
What is wearable technology?
Wearable technology encompasses innovations such as wearable computers or devices; augmented reality (AR); and virtual reality (VR). The existing wearable technology market is dominated by a small number of devices: smart glasses, watches and fitness bands, many of which interact with smartphones and tablets via apps to track users' sleep, health, and movement in a trend known as the 'quantified self'. Deloitte describes the sector as a 'mass niche' that will generate about $3 billion in this year alone.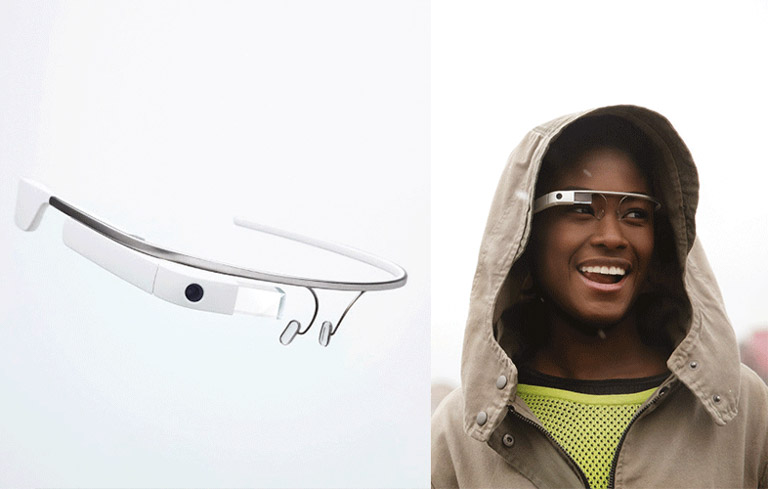 Early IP issues
The "intellectual property arms race" in the wearables' sector has begun. The first patent litigation is now underway in the US as Adidas takes issue with Under Armour over its MapMyFitnesss app; and tech companies, like Google, are acquiring and developing patent arsenals. In 2013 alone, Google was awarded over 2,000 US patents, almost double the number of all previous years combined, including one for a "gaze-tracking system."
The wearable tech sector is in its infancy, but will raise a number of intellectual property (IP) challenges. It seems likely, however, that these will mirror the pattern set by innovations in the mobile and semiconductor sectors. If they do, the breadth and quality of the patents that have already been granted may cause concern. The question of the validity of poor quality patents is prompting heated debate and is up for reform in the US. Conversely, industry standards for the wearable sector will be influenced by recent national and international developments – for example, in the US and Europe - in standard-essential patents and FRAND-licensing agreements (see box). Difficulties may also arise if more countries follow Germany and New Zealand in questioning the patentability of software.
About FRAND
To ensure compatibility and interoperability of devices manufactured by different companies, industry standards are established whereby, for example, a patent on a technology that is essential for the implementation of a given standard must be licensed to third parties on fair, reasonable and non-discriminatory (FRAND) terms. Such licensing terms are designed to enable smooth and wide dissemination of standardized technologies, while, at the same time, maintaining incentives for companies to innovate and participate in standardization processes.
Similarly, challenging questions will arise about the operation of trademarks in the sector, particularly in terms of how to handle competing marks in different jurisdictions, branding in virtual environments, and trademark enforcement in the ever-expanding domain name system.
Design: the elision of form with function
Intellectual property has traditionally made a neat distinction between design and patent law that wearable tech may well explode. Steve Jobs once said of design: "It's not just what it looks like and feels like. Design is how it works." The elision of form with function in wearable tech is seen most clearly in the increasing interaction between the tech and fashion industries. Tech firms have recruited senior fashion executives – Apple having recently recruited Paul Deneve from Yves Saint Laurent and Angela Ahrendts from Burberry - and both industries have formed partnerships and collaborations to design functional fashion – consider Google's partnership with Ray Ban and Oakley and Apple's work with the Nike+ platform and devices. Existing products include smart jewelry and sportswear with "smart" garments made of conductive fibers that can interact with other devices or determine product authenticity, not too far away.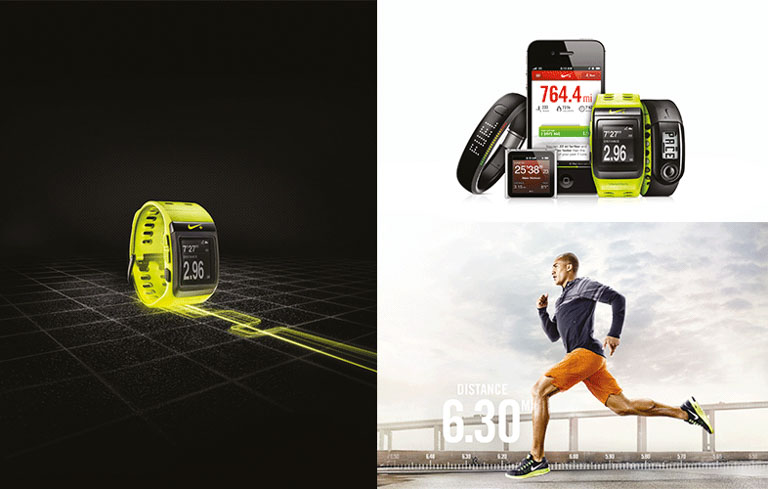 These new developments will be affected by existing uncertainties and differences in international IP protection for three dimensional designs of clothing and footwear. The lack of clarity around the protection of unregistered designs and virtual designs may also affect innovation in this sector but existing forms of IP protection (such as trademarks or patents) may well fill the gap.
The next stage: augmenting life
The next wave of wearable tech to be released into the market will consist of devices that incorporate either AR or VR technologies. Both technologies involve computer-generated environments – in AR that environment is superimposed over the real world (think Google Glass) and in VR the user is immersed in that environment (think the virtual reality headset, Oculus Rift).
AR devices may help improve efficiency, safety and productivity in customer service or logistics, and may be used by doctors during consultations or surgeries. Most early VR devices are designed for gaming environments but in time, they may allow all of us to chat across continents or for specialists to interact with remote devices to conduct remote-surgery, defuse bombs or explore inaccessible territories.
Second screens and personal broadcasting
Both AR and VR provide entirely new ways for consumers to experience content. VR devices could transform broadcasting by enabling users to virtually attend live events like sports matches, concerts or university lectures. Watching any television show while wearing an AR device could bring up related content on the device (similar to the 'second screen' experience of mobile phone apps providing related content to viewers). Reading a book or e-book could trigger a search function or prompt a dictionary app.
These new ways of interacting with creative content are likely to have serious implications for the copyright system. Any film or show could be recorded or live-webcast unobtrusively. Copyright on the proliferation of related content will be almost impossible to monitor; virtual infringement will continue to be hard to track; and evidence of infringement even more difficult to access. When anyone can record anything at any time, concepts of fair use or fair dealing will also become thorny.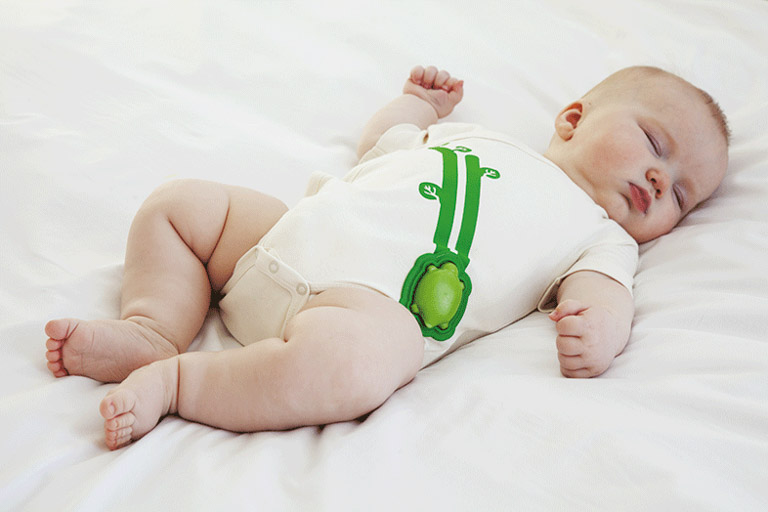 Blurring the boundary between body and technology
Wearable tech will also blur the lines between the human body and technology. The use of assistive technology by people with disabilities (including advanced prostheses used by athletes like Aimee Mullins and the transformative development of cochlear implants) has fuelled a continuing conversation about the use of tech to enhance human capabilities. As new devices become more permanently part of us (on our heads – consider Sony's SmartWig or tattooed onto our skin – consider Motorola's plans for a "sticker-like" tattoo containing passwords for authentication), new possibilities arise, using remote sensors, for example, to track vulnerable people such as children or those with dementia or using geo-location data for public health or sociological analysis.
There will also be questions about the use of technology that is always with us - the privacy implications of facial recognition capabilities on wearable devices and the security implications of technology installed in our bodies. More complicated issues may arise in relation to the use of haptic technology in wearable devices which may blur the boundary between virtual and actual touch.
New modes of interaction developed for these devices will raise their own IP questions. Gestures are an important aspect of our use of technology (for example, pinching and swiping); there have already been applications to patent and trademark gestures. It is possible to imagine a lucrative trade in the generation of a brand new form of creative content – choreographers may be about to get rich.
Learning and helping – perfect information for perfect advice
Wearable tech's full potential will be realized when the technology moves from devices observing us to platforms using the data generated from that observation to give us tailored advice (or target marketing at us). The possibilities are extraordinary: devices will direct us to meetings; improve our productivity; tell us about security threat alerts; and deliver drugs, manage pain and restart our hearts. Devices will also interact with the expanding internet of things (see box): switching off an alarm, warming the house and opening the garage door. Already you can open a car boot by waving your foot under the rear of a car.
The problem is that, in order to anticipate what we need, the platforms will need to have learned correctly what we usually do. That means that the quality of the data analytics or how often we do or don't wear our device could make the data inaccurate or incomplete and the advice unhelpful.
Ownership of data
As the wearable tech sector develops and allows tech companies to acquire more and more information about us, it will be interesting to consider who owns this newest form of intangible property. A European Commission report called it 'life data' and described it as encompassing both our personal identification information and the information about ourselves that we upload to online services. The poet Ted Hughes once said "I hope each of us owns the facts of his or her life." In a digital environment in which tech companies exchange free use of services for almost unlimited use of our data, it may not be at all clear that we do.
Any uncertainty about the ownership of this life data will have multiple consequences. The interaction with the internet of things will be particularly important – will we and our devices be legally one identity? If our device is stolen, will it still open our garage door? If not, why and how? This will relate to the interoperability of the various devices and how permissions for use of data and information are sought and obtained.
The Internet of things
The next industrial revolution involves connected devices – industrial objects that have processing power and that are connected wirelessly to each other. This "internet of things" includes the fabled refrigerator that orders milk when you are nearly out; aircraft parts that can send engineers alerts when they need to be serviced; and heating systems that switch themselves on when your mobile phone tells them that you are nearly home.
The legal consequences of using or wearing technology have already started to be explored: from a driver allegedly distracted by Google Glass, to a person texting a driver held potentially responsible for accidents that driver causes. An Australian will made on a mobile phone has just been found to be valid. Will uploads from wearable devices be evidence of contracts, agreements, testaments and, indeed, criminal activity? Who will give permission for those uploads to be used as evidence – the person who generated them or the tech firm who financially benefits from them?
The life data of certain individuals may have a greater financial value than the life data of others (a new way to follow your favorite celebrity). Will we all have a form of copyright over our life data and if we do when will it arise? This may be particularly important as digital technologies like wearable tech will "hugely expand the notion of collaboration" by making real-time complex collaborations between people across the world (and between people and machines) possible. Knowing how to quantify these contributions will be crucial in assigning economic value to them.
Finally, the aggregation of life data for communities or whole societies will be extremely valuable to both the private and public sectors. How will governments make sure that they have access to life data for public interest and public health initiatives?
The future
While it is clear that these technologies could create exponential value for business, at the moment it is not so clear why and how they will be of value to the bulk of consumers. The up-take of devices is modest - it is estimated that less than one percent of the UK population now owns a smartwatch.
There are other concerns: limited battery life, skin irritations, data security, and weariness with invasive technology. One of the pioneers of virtual reality, Jaron Lanier, has described the 'creepiness' of tech firms that use the incidents of our lives to market their products to us. In his novel, The Circle, Dave Eggers presents a tech dystopia dominated by wearable tech in which "privacy is theft." The reluctance of digital natives to wear watches may impede the take up of smartwatches and the Star Trek dream of tricorders and communicator badges is arguably already being met by smartphones and tablets.
The future of the wearable tech sector is a blank slate with these concerns balanced against considerable potential. The slow growth of the sector may be easy to explain: consumers may not be ready for the full functionality of wearable technologies. Apple was working on 'multi-touch' technology long before the creation of the iPad but did not release it until consumers developed an instinctive understanding of how that technology would be valuable to them. As we must run before we can walk, possibly we have to absorb tracking, augmenting and learning devices before they can really help us. Or will we lose enthusiasm for these new devices – how many fitness bands and heart rate monitors are already gathering dust among middle-aged gym kits?
The WIPO Magazine is intended to help broaden public understanding of intellectual property and of WIPO's work, and is not an official document of WIPO. The designations employed and the presentation of material throughout this publication do not imply the expression of any opinion whatsoever on the part of WIPO concerning the legal status of any country, territory or area or of its authorities, or concerning the delimitation of its frontiers or boundaries. This publication is not intended to reflect the views of the Member States or the WIPO Secretariat. The mention of specific companies or products of manufacturers does not imply that they are endorsed or recommended by WIPO in preference to others of a similar nature that are not mentioned.