Russia's New IP Сourt
By Mrs. Lyudmila Novoselova, President of the Intellectual Property Court, Russian Federation
The idea of establishing a specialized intellectual property (IP) court in the Russian Federation has been actively debated since the late 1980s. A strong commitment to fostering a more favorable environment for innovation, business and foreign investment and to improving the country's IP protection system, culminated in the establishment of such a court in December 2011 when Federal Constitutional Law No. 4-FKZ was adopted. Russia's new Intellectual Property Court (the IP Court) opened its doors for operation on July 3, 2013 - a significant milestone in the history of IP protection in the Russian Federation.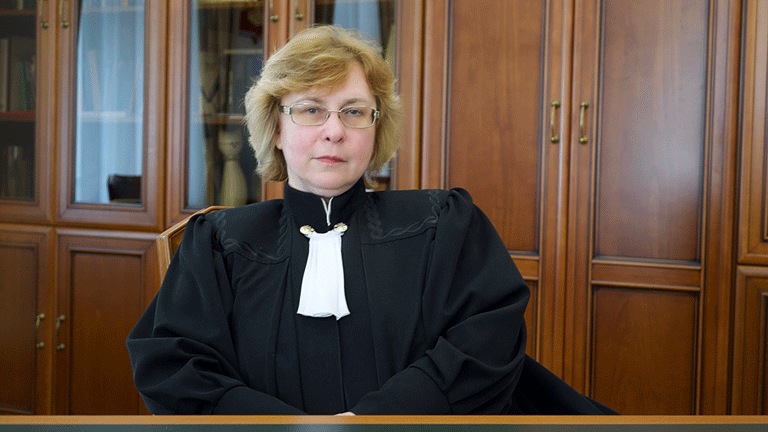 The new IP Court will enable more efficient handling of the growing number of lawsuits related to IP. These cases are typically more complex than standard commercial disputes and their resolution generally requires not only legal but also specialist technical knowledge to ensure timely, accurate and consistent outcomes. A specialized IP court dedicated to handling such cases will also help minimize judicial errors, lower litigation costs and boost business confidence.
An initiative of the Supreme Commercial Court of the Russian Federation, the new IP Court was established under Federal Constitutional Law No. 4-FKZ adopted on December 6, 2011 which amended Federal Constitutional Law No. 1-FKZ of December 31, 1996 on the Judicial System of the Russian Federation and Federal Constitutional Law No. 1-FKZ of April 28, 1995 on Commercial Courts of the Russian Federation.
The IP Court will act as both a court of first instance and as a court of cassation with respect to IP-related matters.
A court of first instance
In its role as a court of first instance, the IP Court is mandated to adjudicate cases arising from:
Legislative acts of federal executive authorities (such as the Federal Service for Intellectual Property (Rospatent)) that affect an applicant's legitimate IP rights and interests in relation to patents, plant variety rights, the layout designs of integrated circuits, trade secrets and trademarks;
The grant or invalidation of IP rights (with the exception of copyright and related rights and layout design of integrated circuits), including cases that contest non-regulatory legal acts, decisions and action or inaction of federal executive authorities (for example Rospatent and its officials, as the federal authority responsible for IP);
Decisions of the federal antimonopoly authority (the Federal Antimonopoly Service) in relation to unfair competition and the improper use of trademarks and other identifiers related to goods, services, and enterprises;
Determination of a patent holder;
Invalidation of rights relating to inventions, utility models, industrial designs, plant varieties, trademarks and appellations of origin where the federal law does not provide for a different invalidation procedure; and
Cancellation of a trademark on the grounds of non-use.
All such cases fall within the competence of the IP Court irrespective of whether the parties to a dispute are organizations, individual entrepreneurs, or citizens.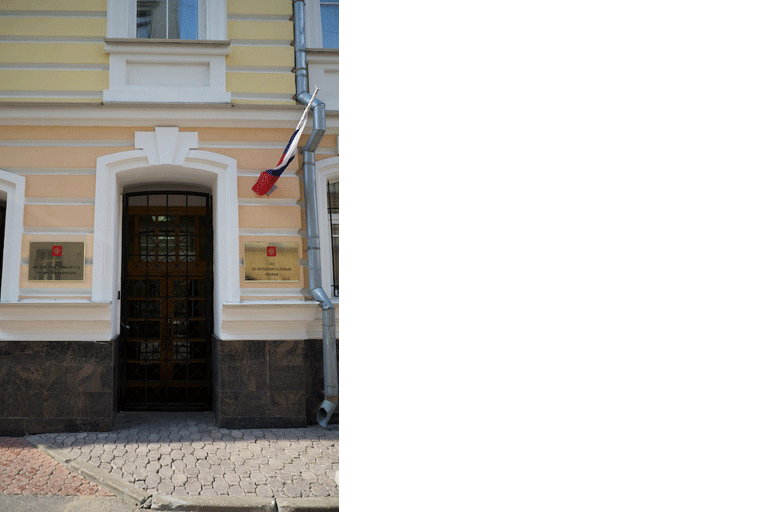 A court of cassation
The IP court is also mandated to act as a court of cassation and as such plays a key role in ensuring consistent and transparent interpretation of the law as it relates to IP. In this capacity, it will review IP infringement cases decided upon by all state commercial courts of first and appeal instance within the Russian Federation. These courts are responsible for adjudicating disputes involving organizations, enterprises and individual entrepreneurs.
It is further mandated to review the judgments it has adopted and which have acquired the force of law, in light of new or newly discovered facts.
The IP Court may also apply to the Constitutional Court of the Russian Federation with a request to verify the constitutionality of a law applied or to be applied in a case pending before it. In this capacity, the Court examines and fine-tunes judicial practice; prepares proposals for improving existing laws and associated regulations; and is well placed to gather and analyze IP-related legal statistics.
Access to specialist knowledge
Given the growing complexity of IP laws and the rapid evolution of the technologies and products they protect, provision has been made to ensure that the highly trained judges appointed by the Court have access to the specialist technical knowledge required to effectively adjudicate the cases before them. To date, 15 court experts, with specialist knowledge in a variety of fields have been appointed to support the Court's judges in this way. The Court may also call upon independent technical specialists to provide oral testimony during a trial to clarify specific technical case-related issues.
To date, 16 judges have been appointed to the IP Court (including the Chief Judge, the Deputy Chief Judge, and chairpersons of two panels). The Court currently has a staff of 58 legal, paralegal and administrative staff to support its day-to-day work.
Number of cases handled
In the first four months of operation - from July 3 to November 29, 2013 - in its capacity as court of first instance, the IP Court received over 350 claims and in its capacity as a court of cassation it handled 390 appeals.
While the IP Court is still in its infancy, it is already demonstrating that it is an efficient forum for handling IP-related disputes in a timely and effective manner. Its very existence is testimony to the government's commitment to strengthening the national framework for IP protection. In light of the ever increasing economic importance and sophistication of IP and IP disputes, the Court will continue to play an important role in improving the country's IP legal regime, boosting business confidence and supporting economic growth.
The WIPO Magazine is intended to help broaden public understanding of intellectual property and of WIPO's work, and is not an official document of WIPO. The designations employed and the presentation of material throughout this publication do not imply the expression of any opinion whatsoever on the part of WIPO concerning the legal status of any country, territory or area or of its authorities, or concerning the delimitation of its frontiers or boundaries. This publication is not intended to reflect the views of the Member States or the WIPO Secretariat. The mention of specific companies or products of manufacturers does not imply that they are endorsed or recommended by WIPO in preference to others of a similar nature that are not mentioned.