Giving Innovation Wings: How Boeing Uses its IP
February 2014
By Catherine Jewell, Communications Division, WIPO
When it comes to giants of technology few stand taller than Boeing. For almost a century, the pioneering companies that make-up Boeing have been at the forefront of innovation in aviation. With a hand in bringing about every major technological leap in the field throughout the 20th century – from jet aviation to space travel - Boeing continues to shape the global aerospace industry in its search to develop new technologies that improve the way we live, communicate and travel. Peter Hoffman, Boeing's Vice President of Intellectual Property Management, talks about the company's approach to IP and shares his views on the future of flight.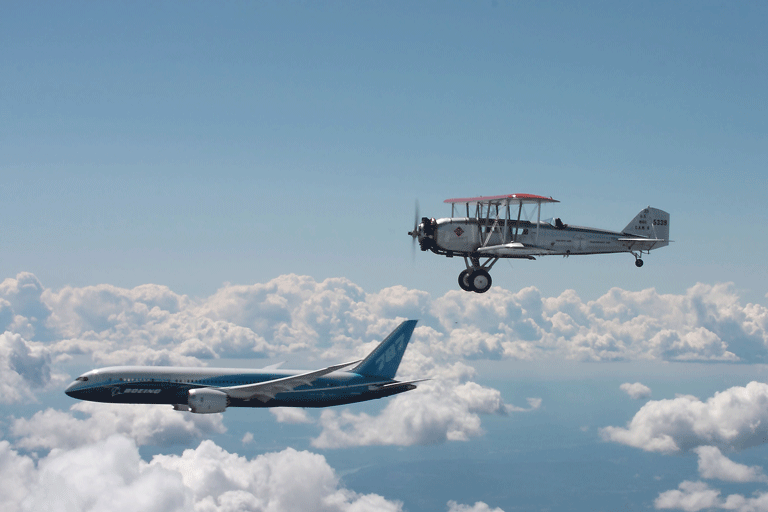 Why is IP important to Boeing?
The aerospace and defense industries in which Boeing operates are technology-focused and our competitive advantage is built around our ability to innovate better than our competitors. Protecting our innovations enables us to have profitable business results and to continue to develop market-leading products.
How do you determine what you are going to patent?
Boeing is fervently protective of its inventions, so we follow a multi-staged and fairly detailed process. Because patents are public documents, we regularly consider whether the disclosure of a specific invention through a published patent application is in Boeing's long-term best interest. Innovations that are visible on our products and services, as well as innovations that can be easily reverse-engineered are prime candidates for patent protection.
On the other hand, we often decide not to patent many military-specific innovations or innovations that can effectively be kept out of the public domain as trade secrets. Inventions that fall in between are further evaluated for the scope of potential patent claims, likely use on products or in services, licensing potential and other factors.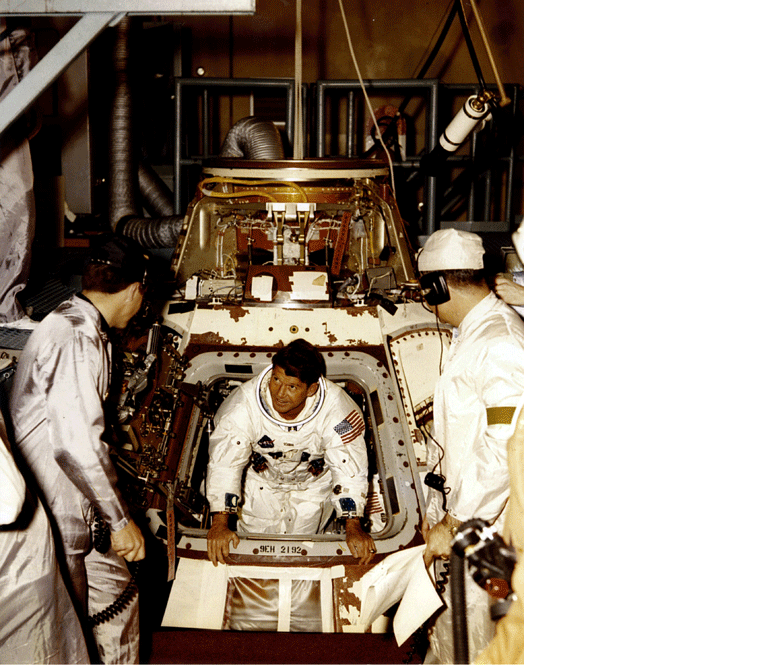 How would you characterize Boeing's approach to IP?
Boeing's portfolio of IP assets – our trademarks, copyrighted material, patents and trade secrets – is a corporate asset that we use to ensure we remain competitive. If we develop something new in network systems, for example, that has an application in a non-competing business, such as the auto industry, we are very interested in sharing that IP through licensing arrangements. It's a win-win scenario; the auto industry gets a new technology and avoids the costs of developing such a system and we generate additional licensing revenues. Currently our licensing activities, which are substantial and expanding, are primarily focused on the companies in our supply chain and the partners with whom we produce aircraft. But we are keen to license-out our capabilities to other industries.
IP really runs throughout our business. When it comes to international defense contracts, industrial engagement commitments are very common. Countries spending billions of dollars on our products recognize that we, and companies like us, have a wealth of IP and know-how that can help drive their economy forward. They capture these benefits by requiring us to satisfy additional industrial engagement commitments. To be competitive in the defense industry, a company has to be able to offer a high performance product at the right price and an attractive industrial package. In this context, we use our IP-protected technology as currency. We are very good at packaging and delivering our technology in this way and this is one of the key discriminators for us in the market.
Does transferring your IP in this way threaten your long-term interests?
There is a balance to strike here. Technology has a shelf life and we sometimes have the opportunity to share technologies that help less developed aerospace industries develop while we continue to invest in pushing the technology envelop on our new products. As long as we keep investing in the future, and keep a lead on our competition, we can remain competitive.
Are all of your IP operations based in the United States?
Our IP team is based in the United States but we service a global business. Our US-based IP management team is responsible for evaluating all the technology developed in our R&D centers around the world. They work with a large global network of IP lawyers who provide real-time guidance on local laws and practices.
Our business is rapidly growing internationally. To remain competitive we have to become more global. We have been on this path for some time and have seen some real success in this area. It is a matter of time before we start expanding our IP management team internationally to look after our affairs locally.
Is IP infringement a big issue for you?
Historically, the aerospace sector is not as litigious as other industrial sectors. While Boeing has not engaged in much IP litigation that doesn't mean we don't enforce our IP rights. We do so through contractual compliance and licensing, and we are usually able to resolve any differences before they develop into fully-fledged lawsuits.
One area that is proving a big challenge is tracking the misuse of Boeing's trademark portfolio, especially in the online environment. We have a dedicated team handling this. We conduct online searches proactively, and thoroughly evaluate reports of suspected misuse of our trademarks before sending a cease and desist demand letter.
What are the key issues facing the aerospace industry today?
The economic downturn and the tightening of defense budgets have really been difficult for certain parts of the industry. That said, our defense business is doing well and on the commercial aviation side, although sales are relatively flat in North America and Europe, growth in Asia and the Middle East is very strong. We can't build airplanes fast enough, which is a major challenge.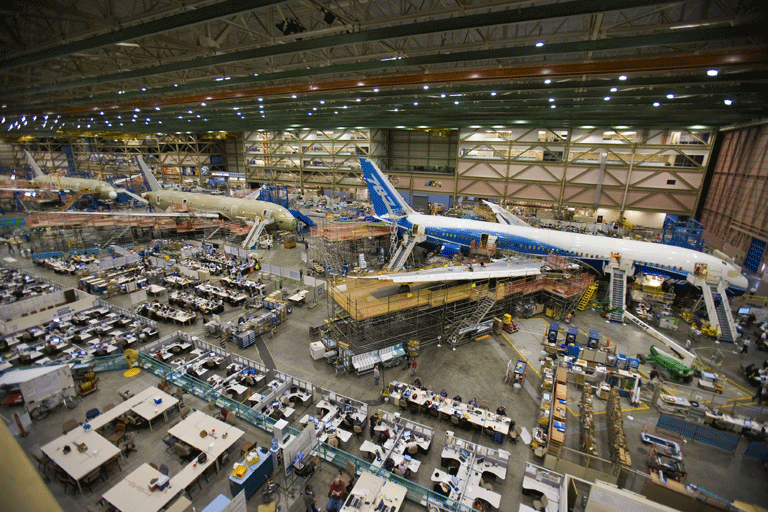 What are the main IP challenges?
The continued cyber threat is a big challenge. At Boeing we run a highly networked business operation and therefore need to make sure our data is protected against hackers.
Dramatic changes in the competitive landscape, on the commercial side of our business, are also a significant challenge. For example, single-aisle aircraft are now being produced by many new entrants. Whereas in the past we only had to keep an eye on one major competitor – Airbus – now there are many more players. We invest billions of dollars in research and development to maintain our market position, so we need to make sure our competitors are making similar investments and aren't simply riding to success on our backs.
How does Boeing manage to stay at the cutting-edge of innovation?
This is something we really focus on as a company. Our organizational structure helps and we offer various initiatives to motivate our staff. For example, every year we confer a special invention award, recognizing individuals and/or teams that have come up with new inventions or found new applications for existing technologies. We also run a technical fellowship program offering our first-rate scientists and engineers a separate path to advancement. But the main innovation engine for the corporation is Boeing Research and Technology, which undertakes research that benefits the company as a whole. Boeing also invests in further-out technologies in anticipation of our future business needs. For example, although it is only now becoming mainstream, we have been researching the use of 3D printing or additive manufacturing (AM) technologies in aircraft production for decades.
Do you think 3D printing has a future in the aerospace business?
Absolutely, but the biggest challenge we face today is how to scale-up the technology. It was first used for rapid prototyping, but now we need bigger, faster, production capable machines that can run 24/7. Some of the parts we need tend to be really big and you can't build these with the powder currently used in 3D printing, so we have to figure out ways to do this. We are working with researchers, and major AM machine builders to develop the higher duty cycle machines we need.
Is it conceivable that we have a 3D printed plane by 2050?
That would be neat but there is a lot more involved than just designing a plane, pressing a button and printing it. There are a lot of parts flying in formation on an airplane. Additive manufacturing will certainly have an impact in the future in terms of making it possible to design and build aircraft anywhere, and to produce parts on demand, but it will remain a capability that will have its place along with the many other techniques required to produce an aircraft.
Although today's 3D printing machines are highly capable, we lack a design community that understands the process. Designers typically design something that is easy to build but with AM you can throw that approach out the window because you can basically build anything you can imagine. With this technology you can create complex multifunctional components in one shot instead of using many different components. These parts are stronger and lighter than traditionally machined components and this translates into savings on maintenance and fuel. Around 30 components of the 787, which is 20 percent more fuel efficient than the 767 it replaces, are 3D printed.
What insights have you drawn from producing the 787 (Dreamliner)?
In the early days of aviation, the Wright brothers used composites - wood and cloth. This was the standard until the introduction of aluminum, which brought major challenges. There were mis-steps and do-overs, but eventually the new technology settled down and in turn became the standard. Then fiber-reinforced composites started to be introduced in small ways, first in defense and then in commercial aircraft. Our first major commercial use of carbon composites was on the vertical and horizontal fins of the 777 aircraft. In the 787 (Dreamliner), composites are used for the fuselage, the wings and the tail. This was definitely a technological stretch. Someone had to do it and I am proud to say we were the first to do so.
Designing the aircraft so it could be produced affordably and in commercial quantities was the biggest challenge we faced. We learned a lot in the process and are continuing to improve the aircraft every day, but learning can be painful at times. Innovation can get messy and we certainly took a hit for being the first out there but that's the role of innovation leaders in industry.
What is your perspective on open innovation?
While not the end all, open innovation is a very useful tool. There are a lot of innovative companies and individuals in the world. Although we have many highly skilled engineers and advanced technologies at Boeing, we recognize we don't corner the market on smart people, so we actively seek out the best minds and the best technology wherever they exist.
Staying at the cutting edge of technology is very expensive. At Boeing we try to mitigate these costs by striking up business relationships with companies and researchers trying to solve the same problems we face. We co-invest in this research and share the results, which makes it more affordable for both parties.
How do you use the Patent Cooperation Treaty (PCT)?
We utilize the PCT for international patent filings. The PCT allows us to delay many of the costs associated with filing patent applications broadly in multiple regions and the international search report obtained through the PCT can be very helpful to our understanding of the relevant prior art pertaining to particular technologies.
What is the future of flight?
We will continue to focus on finding ways to produce more affordable, eco-friendly and efficient airplanes. We are already pushing the envelope on speed and breaking hypersonic speed records. People always want to reach their destination more quickly, but we have to figure out how to do that affordably, with minimal environmental impact.
IP Management at Boeing: Key facts
As of January 2014, Boeing held more than 7,000 active US patents and more than 13,500 active patents worldwide; it also has 8,500 pending patent applications worldwide (including several hundred PCT and European Patent (EP) applications which will multiply upon entry into the national/validation stages).
In 2012, Boeing filed 145 international patent applications under the PCT.
Boeing filed some 1,000 patent applications on the 787 (Dreamliner) program alone.
Patent filings include technologies in areas relating to avionics, structures, computing, satellites, energy, simulation technologies and manufacturing.
Each year Boeing rewards its top innovators for creating new IP.
The WIPO Magazine is intended to help broaden public understanding of intellectual property and of WIPO's work, and is not an official document of WIPO. The designations employed and the presentation of material throughout this publication do not imply the expression of any opinion whatsoever on the part of WIPO concerning the legal status of any country, territory or area or of its authorities, or concerning the delimitation of its frontiers or boundaries. This publication is not intended to reflect the views of the Member States or the WIPO Secretariat. The mention of specific companies or products of manufacturers does not imply that they are endorsed or recommended by WIPO in preference to others of a similar nature that are not mentioned.