Securing Rights - From Script to Screen
August 2011
This article draws on a forthcoming WIPO publication on film distribution entitled "From Script to Screen: The Importance of Rights Documentation in the Distribution of Films".
This year's Sundance Film Festival, the premiere independent film event, witnessed a resurgence of interest in the indie sector. The return of distributors and a renewed readiness to part with their cash is bringing a fresh breath of optimism into the industry. Of the 118 films selected for screening at the Festival, around 100 entered the event without a distribution deal. By the end of the festival, approximately 70 entries had been picked up by a distributor, doubling 2009 sales figures. With the high-end price tag of approximately US$7 million for a feature-length film this is promising news for all filmmakers.
Sundance Film Festival 2011
The 2011 Sundance Film Festival featured 118 feature-length films from 29 countries and 40 first-time filmmakers, including 25 in competition. These films were selected from 3,812 feature-length film submissions of which 1,943 were made in the United States and 1,869 were made internationally. Ninety-five of the films released at the Festival were world premieres. Source: Sundance Film Festival 2011
A film involves a collection of copyrights that relate to different elements of production, a screenplay (based on a book, for example), music, directing talent and actors' performances. Each of these rights needs to be properly transferred, assigned, and documented for the producer to be able to claim ownership of the film and license distribution rights.
Before engaging in negotiations with a film distributor, be it a major studio, television network or cinema distributor, film producers must ensure that all chain of title protocols are strictly respected and that clear ownership of rights in a film has been secured.
Distributors need to be confident they are licensing rights from the undisputed copyright holder. Securing all of the rights associated with the different parties involved in making a film is key to the successful completion, sale and exploitation of a film.
Securing chain of title documentation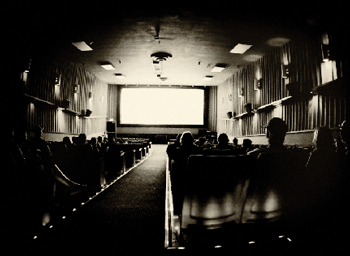 A resurgence of interest in the indie sector was evident at this year's
Sundance Film Festival (Photo: iStockphoto Hélène Valléel)
Chain of title documentation that identifies right holders and confirms that all relevant rights agreements have been concluded is the linchpin of distribution deals. Without such documentary evidence no effective transfer, assignment or licensing of rights can occur. While variations in relation to what can or cannot be assigned are determined by national law, the need to demonstrate clear ownership of a protected work is an overriding characteristic of all transactions in the global film industry.
This task falls to the film producer. The types of agreements that need to be signed to secure potential financing, overseas partners and distributors are extensive and often complex.
So, what's involved?
Option agreements: Purchasing an option to acquire film and television rights in a literary work (novel, play or original script) is often the starting point in developing a film or television project. This involves establishing an option agreement, which states that the owner of the underlying work – a script, book, article or short story – agrees to grant to the producer, for a specified period, the right to produce a film. If the film is made (and the option is exercised) then the copyright owner is paid an agreed fee for the ongoing right to use the work in the film. Option agreements are scrutinized many times during the life of a film project.
Director agreements: Producers also need to establish agreements with their film directors. Director agreements address a range of issues and, depending on the jurisdiction concerned, the director can be identified as an author and joint owner of a film with corresponding rights, as an employee, or as both. If engaged as an employee, the director is paid a salary by the producer during pre-production (development), principal photography (filming) and post-production (editing). In practice, in addition to this salary, directors also often receive royalties from film distribution. The obligation to respect a director's work is often included in these agreements. A true "final cut" provision – granting the director the right to decide on the final version of a film shown in cinemas – which is integral to the director's moral right - applies in France and several other European countries, although is rarely found in U.S. and U.K. agreements.
Actor agreements: The artistic contributions of actors can significantly enhance the quality of a film. The choice of celebrity to star in a production can have an enormous impact on audience ratings and box office takings. It can also help the producer secure financing for a picture. Agreements relating to the rights of performers, therefore, require careful attention. These can be quite complex, especially insofar as they touch on issues surrounding the transfer of IP rights to the producer and working conditions, thus blending intellectual property (IP) with labor law. Again, distributors need to be sure these issues have been adequately addressed before concluding a deal.
Music clearances: Music is a key element in creating the mood of a film, and one of the biggest challenges facing producers is the need to secure licenses to use all the music featured in a film. Clearance of music rights is one of the first things distributors check when negotiating a deal as it can be very expensive to change music once a film has been completed. These agreements are often extremely detailed and specific in terms of the rights granted. Distributors, including broadcasters, will typically request a music cue sheet listing every piece of music used and its duration – down to the very second – and whether it can be used as a theme song, included in a soundtrack album and in the trailer and so on.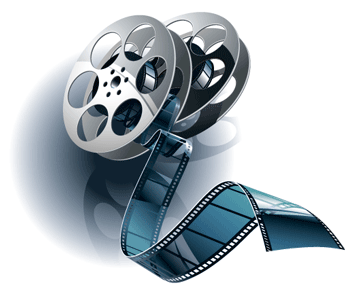 (Photo: iStockphoto Viktor Chornobay)
Film clip and photography agreements: Agreements relating to film clips and still photography are also required in several jurisdictions. These relate to scenes in which other copyright-protected works may appear in the background of the film – on a television, for example, or in a scene in a movie theatre – or the insertion of stock footage in the film. However, in other countries, incidental use of a copyright-protected work, such as a painting in the background of a scene, is covered by a limitation to copyright. These agreements and their associated licenses are similar to those relating to music licenses in that they specify the duration of the clips and their use. Distributors must ensure that the person or entity licensing a clip owns all related underlying rights as well as the right to license that clip.
Product placement: Movie product placement has become an increasingly popular means of advertising branded goods and is a lucrative source of revenue for film producers. In 2010, for example, Apple, the high-tech giant, appeared in more box office hits than any other brand (according to Brandchannel.com). Under these associated agreements, producers can secure revenues from trademark owners in return for positively representing a featured product or products in film scenes. Such agreements outline each party's specific obligations, including permission to use elements of the manufacturer's IP assets, such as the trademark or logo. These agreements can be of considerable value.
Name and likeness agreements: If the name, phone number or photograph of an individual, business or organization is used in a film, it is always best to obtain permission. Concluding name and likeness license agreements is a very complex area, and laws differ across countries.
Insurance: With so many elements to consider and rights to clear, it is no surprise that distributors require producers to purchase errors and omissions (E&O) insurance to safeguard against problems with rights acquisition. It is all but impossible to close a distribution deal without such coverage. Distributors, understandably, are unwilling to assume the liability that comes with potential copyright violations when they start distributing a film. The producer is best placed to confirm that all of the film's chain of title paperwork is in order, that payments have been made and that proper authorizations have been secured. The distributor will want the producer to provide the paperwork confirming that he has the chain of title documentation in his possession.
In this connection, distributors may wish to verify the status of copyright ownership or authorship by consulting copyright registries where they exist. While there are no formal requirements for registering copyright, voluntary registration systems do exist in some parts of the world1. Registration with guilds, producers' organizations or even through private attorneys also provides proof of authorship and the date on which a work was created.
Distribution agreements: A film producer can begin negotiating with distributors interested in licensing a film as soon as they sign an option agreement for the underlying material. Alternatively, they can wait to present the film at a festival like Sundance. The deal they conclude with the distributor is sealed in the distribution agreement which defines the terms of business, the rights included and the way in which expenses are covered and revenues divided.
The film distributor is the legal entity (person or corporation) with the right to market, advertise and generate revenue from the copyright vested in a film by releasing it to the public in a defined territory, language version and medium. A film may be distributed through various media including cinema, television, DVD, video-on-demand (VOD), non-cinema venues (such as airplanes, ships at sea, army bases), and via online download and streaming formats. Distributors wield significant economic clout and in the world of independent film this is magnified. They therefore play a pivotal role in bringing films to the screen and in determining their commercial success, be it in terms of box office revenue, awards or word-of-mouth popularity.
A passport to the global market
Chain of title documentation is a film's passport to the global marketplace. It is the foundation on which all creative ideas and efforts rest. With this in hand, investors can be confident they will enjoy the fruits of their investment and, if the film is a hit, a solid legal claim to its profits. For producers, securing proof of title is a means of obtaining the necessary funding to get a film project off the ground and onto screens for the entertainment of audiences across the globe. With the proliferation of on-demand Internet, mobile, cable, and satellite services – the fastest growing areas of distribution – chain of title documentation will remain a crucial element in enabling the distribution of films to an expanding variety of viewing platforms and in ensuring the financial viability of the industry.
______________________
1 See https://www.wipo.int/copyright/en/registration/registration_and_deposit_system_03_10.html

The WIPO Magazine is intended to help broaden public understanding of intellectual property and of WIPO's work, and is not an official document of WIPO. The designations employed and the presentation of material throughout this publication do not imply the expression of any opinion whatsoever on the part of WIPO concerning the legal status of any country, territory or area or of its authorities, or concerning the delimitation of its frontiers or boundaries. This publication is not intended to reflect the views of the Member States or the WIPO Secretariat. The mention of specific companies or products of manufacturers does not imply that they are endorsed or recommended by WIPO in preference to others of a similar nature that are not mentioned.