China's IP Journey
December 2010
In the 30 years since China joined the World Intellectual Property Organization (WIPO), the country's progress in the field of intellectual property (IP) has been remarkable. Today, China has one of the top five patent offices in the world and hosts the world's largest trademark office. It has made historic advances in the development of its copyright system and is home to a vibrant creative sector. The world's second largest economy clearly embraces IP in its drive to become an innovation-based economy. To mark this anniversary, WIPO Magazine invited three leading Chinese figures in IP to offer their perspectives on China's IP journey. Commissioner Tian Lipu of the State Intellectual Property Office of China (SIPO) talks about the evolution of the Chinese patent landscape; Mr. Zhou Bohua, Minister of the State Administration for Industry and Commerce (SAIC) outlines China's achievements in the area of trademark protection; and Minister Liu Binjie, Director of the National Copyright Administration of the People's Republic of China (NCAC) describes China's commitment to the protection of copyright.
China and IP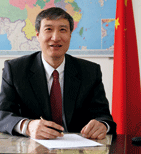 Photo: SIPO
Commissioner Tian Lipu, SIPO China & IP
Prior to 1980, the year in which China joined WIPO, the concept of IP was almost unknown in China, and the value of intellectual assets had yet to be recognized. However, thanks to the determination and unremitting efforts of the Chinese people, a sound IP system – compatible with China's development needs and consistent with international rules - has been established and at an unprecedented pace. In the past 30 years, China has:
set up a comprehensive IP legal framework and operational system;
implemented an effective mechanism for the administrative and judicial protection of IP;
acceded to 13 WIPO-administered international IP treaties;
comprehensively carried out its obligations under international treaties and agreements; and
provided effective IP protection to right holders at home and abroad.
The international community, including WIPO and other international organizations and various countries, has given us energetic support in promoting the development and improvement of China's IP system. This has enabled us to train our IP professionals and to more widely disseminate IP information to promote greater public awareness and knowledge of IP in China.
Along with continuous improvements to the country's IP legal framework, China has witnessed rapid growth in the use of the IP system, experiencing dramatic increases in the number of applications for IP rights. Patents, trademarks and copyright play an increasingly prominent role in national economic development, and IP awareness throughout Chinese society has risen considerably.
In 2008, the government launched China's national IP strategy, marking a turning point in its engagement with IP and clearly indicating China's steadfast determination to encourage innovation and create a knowledge-based economy.
China's patent system
Since its establishment in 1985, China's patent system has matured considerably, breaking new records and significantly improving the country's innovative capacity. In the first decade of the 21st century, patent applications in China grew by an average annual rate of 22.3 percent. From January to October 2010 alone, the number of applications for invention patents totaled 295,275, up 25 percent over the same period in 2009. Of these, almost three quarters of the total (72.5 percent - 214,079 applications) were filed by domestic applicants.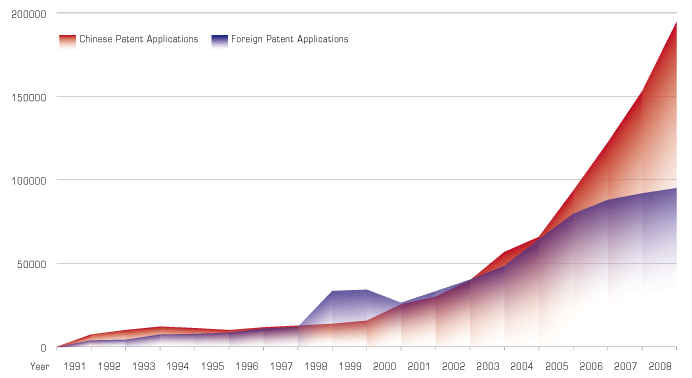 In 2009, China became the fifth largest user of the Patent Cooperation Treaty (PCT), filing just under 8,000 international patent applications which represents a growth rate of 29.7 percent. We anticipate that total PCT filings in 2010 will surpass the 10,000 mark. Chinese companies and inventors increasingly recognize the PCT as an important channel for filing patent applications abroad. This further contributes to China's IP endeavors and helps to promote scientific and technological innovation in the country.
Global innovators and companies also use China's patent system extensively. By September 2010, SIPO had received a cumulative total of 1 million patent filings from overseas applicants. Half of these were filed in the past five years, making China one of the most active countries in terms of global patenting activity.
With three major revisions – in 1992, 2000 and 2008 – China's patent law has become increasingly comprehensive. By raising standards for granting patents, optimizing examination and approval procedures, strengthening patent protection and better balancing the interests and benefits of patent right holders with the interest of the general public, China's patent system has achieved the legislative goal of stimulating and protecting innovation. These legal reforms promote market order by guiding and regulating the behavior of major market players. They have also comprehensively improved capacity to use the patent system, and enhanced the country's core competitiveness. The reforms have also enabled us to adapt to and vigorously observe international economic and trade rules.
Over the past 30 years, China has acceded to a range of international conventions and bilateral agreements in the field of patents. We conscientiously respect our international obligations, and actively participate in international discussions on major issues such as the harmonization of the international patent system and IP protection of genetic resources, traditional knowledge and folklore. On the basis of mutual respect and equality, China has strengthened its dialogue and exchanges with various countries and international organizations, and has sought to cooperate with them by all means. In this way, China continues to make a positive and practical contribution to the development of the international patent system.
Today, the goal of sustainable economic development presents China with a number of major challenges. These relate to an imbalance in our industrial structure and a less than optimal mode of development. We still have a long way to go before China becomes an innovation-oriented nation. Like other nations, China has to tackle global challenges such as climate change, public health and the energy crisis. Each of these challenges has a bearing on the patent system. They underline the need to continue to stimulate innovation in the search for effective and durable solutions. Against this backdrop, if we are to succeed in securing the future development of China's patent undertakings, the country has no choice but to effectively and vigorously stimulate innovation throughout Chinese society. This will involve encouraging companies to make better use of the PCT system, accelerating economic development and enhancing core national competitiveness. China will join hands with the rest of the world, within the framework of WIPO, to address these challenges and to make its due contribution to improving the international patent system and promoting the common prosperity and development of all countries.
China's trademark strategy
Mr. Zhou Bohua, Minister of the State Administration for Industry and Commerce (SAIC)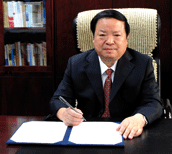 Photo: SAIC
Competition in the modern economy has IP at its core. Trademarks have the most direct link to, and the greatest impact on, the interests of producers, business operators and consumers. As such, they play an increasingly important role in modern socioeconomic development. Strengthening trademark registration and application procedures, and enhancing protection mechanisms and management systems is of vital strategic importance if China is to facilitate and maximize business development, sharpen its competitiveness and become an innovation-oriented economy.
Since the Chinese reform and opening-up process began in 1978, the country's efforts in the trademark field have proven indispensable to the nation's rapid economic progress. Mutually supportive and parallel administrative and judicial protection systems that are distinctively Chinese have taken shape. The legal system, which conforms to international rules and reflects China's current realities, places a high priority on trademark issues. Following the launch of the national IP strategy, the SAIC, the authority responsible for trademark registration and management in China, has worked tirelessly to implement effective trademark strategies. Some remarkable achievements have resulted from these efforts.
First, the SAIC has reduced the backlog in unprocessed trademark applications resulting from the growing demand for trademark rights. It now takes less than a year to complete the trademark registration process in China.
Second, greater emphasis has been placed on protecting the exclusive right to use a registered trademark. This has created fertile ground for economic development.

Photo: iStockphoto/Brytta
Third, very solid work has been done on trademarks in relation to agricultural products and the use of geographical indications. This has helped to maximize the potential to increase farmers' income, improve agricultural productivity and facilitate rural development.
Fourth, positive consideration has been given to using registered trademark rights as assets to secure finance for business, taking the use and management of trademark rights to a higher level.
Finally, trademark matters generally have received heightened attention with renewed efforts to broadly disseminate trademark information and improve the services available to the public. The 2.36 billion hits recorded on China's trademark website last year demonstrate the country's success in raising public awareness about trademarks.
China hosts the world's largest trademark office, reflecting the size, importance and appeal of the Chinese market. To date, the number of trademark applications in China stands at 7.992 million. Of the 5.285 million trademarks registered, 4.247 million are still active, both measures ranking first in the world. The number of applications designating China under the Protocol Relating to the Madrid Agreement Concerning the International Registration of Marks now exceeds 150,000, ranking China first in the world for six consecutive years. In terms of applications submitted by Chinese applicants under the Madrid System, 10,876 international applications have been submitted, ranking China eighth in the world for six consecutive years and first among developing countries.
In spite of the very significant negative impact of the recent international financial crisis, China has seen a sharp increase in the number of applications for trademark registration. This can be attributed to:
the Chinese government's positive and proactive approach to the trademark system;
intensified reform and opening up;
all-encompassing implementation of trademark strategies;
increased public awareness of trademark issues;
more efficient trademark examination; and
stronger confidence in the system on the part of trademark applicants.
By the end of September 2010, the number of trademark applications in China stood at 781,000 - a year-on-year increase of 26.1 percent. If this trend continues, the number of applications submitted for the whole year is expected to exceed 1 million, setting a new record high. The number of applications accepted for territorial extension or designating China under the Madrid System has reached 10,991, and a further 1,233 applications have been submitted and remain to be processed. This represents a year-on-year increase of 36.5 percent.
While the large number of registered trademarks is evidence of the remarkable success of China's efforts in the trademark arena, few Chinese brands are widely recognized internationally by consumers. This therefore does not reflect the country's economic output and volume of foreign trade and indicates that, while China is a big trademark player, it is not a particularly competitive one. So it is incumbent on us to intensify our efforts to:
continue the in-depth implementation of the trademark strategy, expanding our capacity for trademark registration and application;
further improve trademark protection mechanisms and management systems;
and enhance exchanges and cooperation with our counterparts, including WIPO and trademark authorities in other countries.
This will enable China to become a significant trademark power within a short timeframe.
China's evolving copyright landscape
Minister Liu Binjie, Director of the National Copyright Administration of the People's Republic of China (NCAC)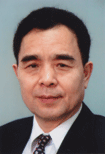 Photo: NCAC
In June 1980, the Chinese government rode the wave of reform and became a member of the international IP family. China has maintained a close and friendly partnership with WIPO ever since. In the past 30 years, China has actively participated in WIPO-led efforts to promote the development of the international copyright system, and has played a unique role in this area as a responsible developing nation. At the same time, WIPO has actively supported China's copyright protection work, especially in training copyright professionals to further improve our national copyright protection system.
The last three decades of WIPO membership mark a period of continuous progress for China's copyright protection system, which has grown from practically nothing. In that time, China has set up a fully-fledged legal system for copyright that suits both national conditions and conforms to international copyright rules. China now has a legal system in place to remedy copyright-related disputes. Under this system, judicial protection and administrative law enforcement work in tandem. A basic framework for public services to support the interests of right holders and users and to encourage broad social engagement to promote respect for copyright is taking shape, as is a market for copyrighted products. This has not only ensured the healthy growth of copyright industries and increased public awareness of copyright, but has also contributed to enhanced and more in-depth international exchanges and cooperation in this field.
Copyright protection in China has made historical advances. Such achievements are a testament not only to the hard work and expertise of China's copyright experts, but also to the selfless dedication of the international community and of WIPO in particular. On this 30th anniversary of China's accession to WIPO, we would like to pay our highest tribute to WIPO, as well as to our domestic and foreign peers in the copyright community, for their great contributions to China's progress in the area of copyright.
Today, China enjoys coordinated political, economic, cultural and social development and its economy, in particular, shows a trend of sustained, strong growth. Yet, even with this impressive development, China still faces resource scarcity, environmental pollution, an irrational economic structure and unprogrammed development. Left unaddressed, these problems will severely hinder China's economic growth. In the new landscape in which we find ourselves in the 21st century, the Chinese government is implementing a strategic plan to "uphold a scientific outlook on development, and build an innovative country". IP protection is at the heart of China's endeavor to achieve these goals. The IP system, including copyright, is being brought into full play to enhance innovation in China, transform modes of economic development and increase core national competitiveness.
We anticipate that China's copyright system will continue to improve, and that even greater emphasis will be placed on protection. China will continue to open up and engage in extensive international cooperation in this area. The Chinese government will strengthen and maintain its successful cooperation and exchanges with WIPO, actively participate in international copyright work and play an active role in establishing new international copyright rules. In this way, China will continue to promote the copyright protection system and its benefits, for the coordinated development of the world economy, culture and science, and for the advancement of civilization and the progress of humankind.
The WIPO Magazine is intended to help broaden public understanding of intellectual property and of WIPO's work, and is not an official document of WIPO. The designations employed and the presentation of material throughout this publication do not imply the expression of any opinion whatsoever on the part of WIPO concerning the legal status of any country, territory or area or of its authorities, or concerning the delimitation of its frontiers or boundaries. This publication is not intended to reflect the views of the Member States or the WIPO Secretariat. The mention of specific companies or products of manufacturers does not imply that they are endorsed or recommended by WIPO in preference to others of a similar nature that are not mentioned.