Introducing the New Top Management Team
February 2010
WIPO welcomed its new top management team on December 1, 2009, when the four Deputy Directors General and three Assistant Directors General took up their appointments following the completion of the term of the outgoing team. The appointments, which include three WIPO insiders and four newcomers to the Organization, were approved by WIPO's Member States at the Coordination Committee meeting in June 2009, on the basis of proposals submitted by Director General Francis Gurry.
The seven Deputy and Assistant Directors General, together with the Executive Director of the Office of the Director General (Chief of Staff), formally comprise the Senior Management Team of the Organization. The Team is responsible for assisting the Director General in providing the strategic direction of WIPO's programs, managing the budgets, activities and human and financial resources of their respective Sectors in accordance with agreed work plans, and ensuring delivery of results in line with the Organization's nine strategic goals.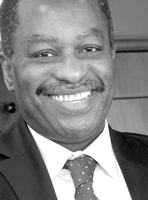 (Photo: WIPO/Migliore)
Mr. Geoffrey Onyeama,
Deputy Director General,
Cooperation for Development
Mr. Onyeama (Nigeria) has had a 24-year career at WIPO. He joined in 1985, was appointed Director of the Cooperation for Development Bureau for Africa in 1999, then Assistant Director General responsible for the Coordination Sector for External Relations, Industry, Communications and Public Outreach in December 2006. Prior to joining WIPO, he worked for the Nigerian Law Reform Commission, and practiced as a solicitor and advocate of the Supreme Court of Nigeria.
Mr. Onyeama assumes responsibility for the Cooperation for Development Sector. This now incorporates WIPO's programs on Development Agenda Coordination; cooperation with African, Arab, Asia and the Pacific, Latin America and the Caribbean countries; least developed countries (LDCs); and the WIPO Academy. The Sector's key objective is to facilitate greater participation by developing countries and LDCs in the benefits of innovation and the knowledge economy.
Mr. Onyeama notes that most developing countries now have modern IP laws, functional IP offices, respected research institutions and dynamic creative industries. And all have a wealth of resourceful entrepreneurs, inventive minds, traditional knowledge, biodiversity, cultural expressions, imaginative designers and diverse agricultural products. Thus, he believes, the elements exist for policymakers in developing countries to develop strategies and policies that use IP as a means of achieving real economic, technological and cultural growth for their countries. "Developing countries," he observed, "have seen how the strategic use of intellectual property has contributed to the spectacular economic growth of countries with little or no natural resources. They have the capacity and will to achieve the same."
Under the strategic goal of "facilitating the use of IP for development," Mr. Onyeama describes the main challenges as partnering effectively with developing countries to design IP policies and strategic plans that provide a coherent framework for WIPO's cooperation with the countries; and, within that framework, elaborating and executing projects with clear timelines and concrete, measurable deliverables which address, meaningfully, the development goals of the countries.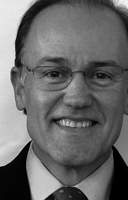 (Photo: WIPO)
Mr. James Pooley,
Deputy Director General,
Patents
Mr. Pooley (U.S.) brings to WIPO extensive experience as an IP practitioner in the private sector. He started his legal career in 1973 in California, just as Silicon Valley began to attract high-tech innovators and entrepreneurs, and was a partner at Morrison & Foerster LLP before his appointment at WIPO. He has also been very active in teaching and writing, and in chairing/participating in many professional associations and commissions, including the American Intellectual Property Law Association (AIPLA), the National Inventors Hall of Fame and the National Academies of Science Committee on IP Rights. Involvement in boy scouting has also been a lifelong personal pursuit.
Mr. Pooley is responsible for the Patents Sector, which covers WIPO's programs on patent law – including support for the work of the Standing Committee on the Law of Patents (SCP) – as well as the administration of the Patent Cooperation Treaty (PCT), which employs 33 percent of the staff of the Organization and generates some 73 percent of its income.
Mr. Pooley describes his priorities as ensuring the continued improvement and expansion of the PCT, to the benefit of all of its users, as well as providing full support to Member States in their continued search for a balanced and productive way forward in norm-setting. He hopes to achieve these goals by emphasizing service and outreach to the PCT user community (including the completion of some exciting initiatives already underway); and by encouraging continued trust-building within the SCP. "Progress in the SCP will follow as respectful discussion helps to reveal important areas of common interest," he explained.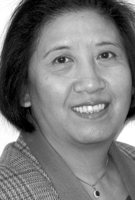 (Photo: WIPO)
Ms. Binying Wang,
Deputy Director General,
Trademarks, Industrial Designs and Geographical Indications
Ms. Wang (China) joined WIPO in 1992 in the Cooperation for Development Bureau for Asia and the Pacific, and held senior positions in the Office of the Director General, prior to her appointment as Assistant Director General in December 2006. Before joining WIPO, Ms. Wang served in a number of government posts in China, and headed the China Trademark Service, then under the State Administration for Industry and Commerce (SAIC).
Ms. Wang assumes responsibility for the Trademarks, Industrial Designs and Geographical Indications Sector. as Along with supporting the work of Member States in the Standing Committee on the Law of Trademarks, Industrial Designs and Geographical Indications (SCT), the Sector administers the Madrid System for International Trademark Registrations; the Hague System for International Design Registrations; and the Lisbon System for International Registrations of Appellations of Origin.
"The challenge is to further improve the operation of the three registration systems" explained Ms. Wang, "so stakeholders receive efficient, cost-effective, user-friendly and easy to operate services with quality-controls." She noted that the Sector will also continue to work in close collaboration with the SCT, which will be addressing a number of topical issues.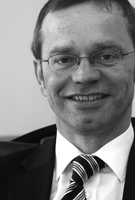 (Photo: WIPO/Migliore)
Mr. Johannes Christian Wichard,
Deputy Director General,
Global Issues
Mr. Wichard (Germany) previously served as deputy director general for commercial and economic law in the German Federal Ministry of Justice, where he was responsible for all aspects of the government's IP policy. From 1998 to 2006, he worked at WIPO in the Industrial Property Law Division and the WIPO Arbitration and Mediation Center.
Mr. Wichard will head the newly-created Sector for Global Issues. This sector brings together a number of programs that address horizontal, cross-cutting issues, notably: Traditional Knowledge (TK), Traditional Cultural Expressions (TCEs) and Genetic Resources (GR); Arbitration, Mediation and Domain Names; Cooperation with Certain Countries in Europe and Asia; Economics and Statistics; Small and Medium-sized Enterprises (SMEs); Building Respect for IP; the new program on IP and Global Challenges; Communications; and External Relations.
For Mr. Wichard, the overarching challenge for his Sector is to re-establish WIPO's position as the leading intergovernmental forum for international IP policy. He describes how all the programs under the Global Issues Sector can be highly instrumental in achieving this goal, for example, by facilitating negotiations on the development of a legal instrument for the protection of TK, TCEs and GR; by contributing objective information about the economic aspects of IP protection; by interacting more efficiently with other intergovernmental organizations and with non-governmental organizations; and by engaging actively in debates on the major challenges facing humankind, such as economic development, climate change, public health and food security.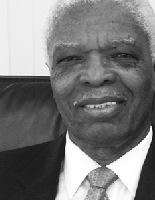 (Photo: WIPO/Migliore)
Mr. Trevor C. Clarke,
Assistant Director General,
Copyright
Mr. Clarke (Barbados) comes to WIPO after six years as Ambassador at the Permanent Mission of Barbados to the United Nations Office and Other International Organizations in Geneva. This followed a successful career of over 40 years in telecommunications engineering and management in the British multinational corporation Cable & Wireless. He played a key role in the telecommunications liberalization negotiations with governments, both in Barbados and the Organisation for Eastern Caribbean States.
Mr. Clarke leads WIPO's diverse activities in the complex field of copyright and related rights, which range from supporting the normative work of Member States in the Standing Committee on Copyright and Related Rights (SCCR) to capacity-building, awareness-raising and infrastructure-related activities.
Mr. Clarke describes his key priority as assisting the Director General in "building an Organization which is better positioned to address the multiple challenges to the functioning of the international intellectual property system in the rapidly evolving global environment." In this regard, he considers the contribution of WIPO's work on copyright and related rights to be critical. He highlights the management challenge of meeting the expectations of Member States at a time of increasing demands on WIPO's resources and reduced income. Those expectations include building on the normative foundation to ensure that the Organization maintains its leading role as the world authority on copyright; adopting creative approaches to meet the current demands of Member States; and charting WIPO's role in the shifting sands of copyright in the digital future.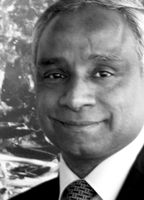 (Photo: WIPO/Migliore)
Mr. Ambi Sundaram,
Assistant Director General,
Administration and Management
Mr. Sundaram (Sri Lanka) brings to WIPO more than 30 years of experience and expertise in public administration and management. He previously directed the Department of Operational Support and Services of the World Health Organization, where he began his career in 1979, after having started his professional life as a management consultant at Arthur Andersen & Co, U.K.
As part of the major reorganization carried out under WIPO's Strategic Realignment Program, all programs related to the administration and management of the Organization have been brought together within the Sector headed by Mr. Sundaram. This includes Finance, Budget and Program Management; Human Resources Management and Development; Administrative Support Services; Information and Communication Technology; Conference and Language Services; Security; and Buildings.
Mr. Sundaram highlights the central role his Sector will play in establishing a corporate culture focused on performance and customer service, and ensuring that core administrative and management processes are efficient, responsive, service-oriented and cost-effective.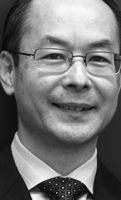 (Photo: WIPO/Migliore)
Mr. Yoshiyuki (Yo) Takagi,
Assistant Director General,
Global IP Infrastructure
Since entering WIPO in 1994, Mr. Takagi (Japan) has been Director of several divisions, most recently having set up and directed the new department for Global IP Infrastructure. He began his career in the Japan Patent Office in 1979, and also served in the Ministry of Foreign Affairs of Japan, participating in numerous WIPO meetings and the negotiations of the Agreement on Trade-Related Aspects of Intellectual Property Rights (TRIPS Agreement).
Mr. Takagi leads the Global IP Infrastructure Sector, which has been established to achieve WIPO's new strategic goal of "coordination and development of global IP infrastructure." The work of the Sector brings together certain key services and strategic assets provided by WIPO, and coordinates and develops new components, with the aim of facilitating knowledge-sharing and underpinning sustainable knowledge infrastructures to support the protection and use of IP assets and information by all countries. The programs covered by the Sector include the international classification systems, WIPO IP standards, international IP information services and the modernization of infrastructure at IP offices.
Having assisted a number of IP offices in their transition from paper-based to IT-assisted systems in his former capacity as Director of the WIPO Permanent Committees on IP Information, Mr. Takagi has a clear vision of the road ahead. "Recent technological developments for interconnecting systems, such as intelligent search engines, multi-linguistic and analytic tools and common platforms for sharing IP knowledge, will," he notes, "facilitate the creation of a global IP infrastructure that will support deeper and open collaboration among IP offices."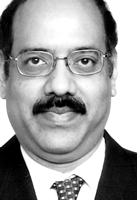 (Photo: WIPO)
Mr. Naresh Prasad,
Chief of Staff
The Senior Management Team includes the Executive Director of the Office of the Director General (Chief of Staff), Mr. Naresh Prasad (India), who was appointed on May 11, 2009. Mr. Prasad led a distinguished career in India's premier civil service, the Indian Administrative Service, with some 30 years' experience in assignments at the national and international levels. These included over 10 years in senior positions in the Indian Ministry of Commerce and Industry, the last four as India's focal point for IP issues. Mr. Prasad also served for three years in the United Nations Industrial Development Organization (UNIDO). He was India's chief negotiator for IP matters in several bilateral and multilateral fora.
The Office of the Director General is responsible for overall strategic planning, and for ensuring efficient coordination in support of WIPO's goals, both across internal sectors, and between the Secretariat and its Member States and other external stakeholders. "My endeavor," Mr. Prasad explains, "is to ensure that the priorities and goals, as set out by the Director General, are met both in letter and spirit."
The WIPO Magazine is intended to help broaden public understanding of intellectual property and of WIPO's work, and is not an official document of WIPO. The designations employed and the presentation of material throughout this publication do not imply the expression of any opinion whatsoever on the part of WIPO concerning the legal status of any country, territory or area or of its authorities, or concerning the delimitation of its frontiers or boundaries. This publication is not intended to reflect the views of the Member States or the WIPO Secretariat. The mention of specific companies or products of manufacturers does not imply that they are endorsed or recommended by WIPO in preference to others of a similar nature that are not mentioned.