The UK: Can a High-Cost Country Change Its Way?
By Michael Burdon
This article by Michael Burdon, Partner and Head of IP, Olswang LLP, U.K., focuses on patents practice in the U.K. He has participated in discussions on, and made proposals for, reform of the U.K. and European patent litigation procedure.
High-cost countries certainly can change their ways! But before looking at how, it is worth pausing to ask, first, whether the legal systems for resolving IP disputes are indeed, in some countries, "high-cost" and, second, whether they should change.
Counting the cost in the U.K.
Patent litigation in the U.K. is often said to be expensive. Part of the expense is undoubtedly due to the rigorous procedure and associated fees for legal services. However, the country's reputation for being a "high-cost" jurisdiction is also probably due to its "loser pays" system under which the losing party is ordered to pay the winning party's legal costs, at least in relation to those issues on which the winner was successful. In apportioning costs, courts increasingly make deductions for issues on which the winning party was not successful (e.g., certain pieces of prior art or an insufficiency attack). If the parties cannot agree on the amount to be paid, the costs are assessed by a specialist costs judge in a detailed examination that is often more costly than the amount in dispute. Fortunately, such detailed assessment procedures are relatively rare. As a rule, the winning party usually recovers from two-thirds to three-quarters of its total costs for the issues on which it was successful.
The winning party often seeks and is awarded an immediate interim payment of a proportion (usually 50 percent) of the costs it is likely to recover. As a result, interesting information on costs reaches the public domain through such hearings, though they tend to fall at the more extreme end of the scale. For example, Research in Motion (RIM) spent about £6 million on its recent litigation with Visto, who by comparison "only" spent £1.6 million. Johnson & Johnson spent £3.7 million compared with CIBA's costs of £2.3 million in a recent case about contact lenses, and Edwards spent £2.4 million against Cook's £1.5 million in a recent case on medical devices. There are no reliable data on the "average cost" of patent litigation, if indeed there is such a thing as an "average" patent dispute. However, the cost of legal representation and experts in most patent disputes conducted in the U.K. is unlikely to be estimated at less than £350,000.
Maybe the cost is warranted?
It is worth bearing in mind that there are only about 25 patent trials in the U.K. each year, compared to the 50,000 or so patents granted annually by the European Patent Office (EPO). The disputes that go to trial are of considerable commercial value as well as technical (and sometimes legal) complexity. At least one party in a trial considers the costs (both its own and the risk of having to pay the other side's costs) to be worthwhile. Presumably the defendant also considers that the benefit of defending the case outweighs the cost.
In considering whether high-cost countries should change their ways, and the implicit criticisms in this article's title, one must acknowledge that the type of litigation currently conducted in the specialist Patents Court of the High Court of England and Wales* – with its rigorous procedure and associated expenses – appears to be attractive, at least to those with complex, valuable disputes. The cost might also be about right.
Access to justice
The true test may be whether justice is accessible, not only for those aiming to enforce rights but also for those seeking to defend themselves, challenge rights or request a declaration to the effect that certain rights do not cover a product or process they wish to market.
Put another way, one must consider cost in context, in relation to the quality of the dispute resolution process. Or, as Mr. Tom Sanchez of RIM said at a recent conference on international patent litigation, "the best value for the money spent is when the Court comes to the right answer more often than not." In a cost-benefit analysis, many critics are all too keen to focus on the cost without fully considering the other half of that analysis – the benefit. We need to be mindful of the critic who knows the price of everything but the value of nothing.
Mr. Sanchez identified some good reasons for bringing a patent suit in the U.K. He observed that litigating in the U.K. is less expensive than in some other jurisdictions, such as the U.S., and may cost only a fraction of the settlement of a global litigation. He also pinpointed the following attributes of U.K. patent litigation:
timely, high-quality decisions by judges with strong technical backgrounds;
civil procedure rules provide that a testifying expert has an overriding duty to assist the court, which helps to ensure objective consideration of the issues;
cross-examination of experts improves the expert evidence. Experts tend to be more careful, because they will have to defend their statements before a judge;
trying all issues in one case (infringement and validity) helps to prevent contradictory, self-serving arguments; and
significant limitations on documentary disclosure and the production of a product process description (PPD) save considerable time and cost.
Other options
It is also important to keep in mind other options for resolving disputes. European countries benefit from an effective customs regulation that can be called upon in seizing shipments of infringing goods when they first enter the European Economic Area. The threat of litigation (and its cost) also plays a significant part in helping to produce commercial out-of-court resolutions to potential disputes.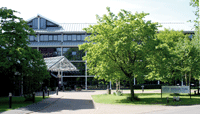 The U.K. Intellectual Property Office offers a range of services to help resolve disputes including a non-binding opinion service (Photo: UK IPO)

Mediation plays an increasingly important role in helping parties to resolve their disputes without resorting to litigation, and often results in commercial solutions that extend beyond the right or product in dispute. Arbitration can be used successfully in relation to global disputes, avoiding the need to litigate in several countries in parallel. The U.K. Intellectual Property Office (IPO) has introduced a non-binding opinion service that offers the views of an experienced patent examiner, on written application, in relation to validity and/or infringement issues. Parties can use these non-binding opinions to help resolve their disputes without recourse to litigation. The IPO recently delivered its 100th opinion since launching the service in October 2005.
Even were one to assume that the current patent litigation system in the U.K. meets cost-benefit expectations for those that use it, there is no doubt that a significant number of cases are not litigated because of the high cost involved. This cannot be good. It is, therefore, worthwhile to consider the potential benefits of a less costly patent litigation system.
Patents are a government-sponsored facet of the economy, justified as providing further incentive for innovation. Patent offices around the world review applications to determine which inventions deserve this special protection; however, their resources are limited and workloads high. While no criticism is intended, they unavoidably do an imperfect job, that being the nature of the system in place. However, the system provides that if those imperfectly granted rights become commercially important, there will be an opportunity to review whether a specific patent should have been granted in the first place.
The EPO opposition procedure arguably offers one level of such protection. It is simpler and less costly than national litigation, especially given that it covers all European countries in one procedure. However, the fact that the procedure takes three to six years to complete is unsatisfactory and inefficient. In the course of reform discussions, significant industry feedback was provided about situations in which not only are right owners hindered in enforcing their rights by the costs and risks inherent in litigation, but companies have taken licenses and paid considerable royalties although they considered the underlying rights invalid because the cost of challenging them was unaffordable.
Changing their ways?
The European Commission (EC) is moving ahead with a proposal for a Unified Patent Litigation System, under which there would be a single Europe-wide jurisdiction for patent disputes (see "A single patent court for Europe: Dream or Reality?"). A pan-European court would potentially offer a more cost-effective and efficient system for litigation. However, the quality of the procedure and operation of the Court in practice will ultimately determine whether the new system will indeed improve access to justice within Europe that is cost-benefit balanced.
The U.K. is examining the cost of IP litigation as part of a more general enquiry into the costs of civil litigation. This is being undertaken by a committee headed by Lord Justice Jackson that has just delivered its final report at the end of a year-long review of civil litigation costs – including IP litigation. The Jackson Committee investigated the costs of the type of litigation already taking place and proposed potential reforms that could lead to a more cost-effective system, and supports a proposal by the Intellectual Property Court Users' Committee for reforming the Patents County Court (PCC). At present, the jurisdiction and procedure of the PCC are identical to those of the Patents Court of the High Court. There is no limit on remedy and no difference in procedure, as a result of which costs are often identical. In general, the PCC is mandated to handle simpler, less commercially important cases, but there is no mechanism to enforce this difference, nor is there any difference in the principles based on which costs can be recovered by the successful party.
Along with renaming the PCC the Intellectual Property County Court, a radical reform of the PCC's jurisdiction and procedure is proposed. Damages would be limited to a maximum of £500,000 (at present, there is no limit on jurisdiction or remedy), and cost recovery by the winning party would be capped at £50,000 (there is currently no limit). Procedure would be radically streamlined, and parties would primarily be required to present their cases by sworn sequential written arguments. Judges would impose robust case management, and trials would be limited to one or, at most, two days. Documentary disclosure (discovery), experiments, factual evidence, expert evidence and cross-examination would only be permitted after a cost-benefit test.
This proposal would create a truly differentiated forum for litigating patents in lower cost cases. There are many points yet to be addressed, and much will depend on how the procedure is put into practice and the extent to which robust case management is actually applied. In that regard, the new system's success will hinge on how well judges manage and hear individual cases. The sole judge presiding over the PCC, The Honorable Judge Fysh, is due to retire in the summer of 2010. He will be a hard act to follow, and finding a suitable replacement for a position that offers a relatively modest salary will not be easy.
One of the principal concerns of a litigant in the High Court is that costs (the claimant's as well as the defendant's) are extremely difficult to predict. The reformed PCC would enable a party to commence litigation knowing that maximum cost exposure for the defendant would be £50,000. The simpler procedure would also enable the party to reach a sensible arrangement with its lawyers and more accurately estimate its own (perhaps even capped or fixed) costs, thus paving the way for a more reliable cost-benefit analysis. That could improve access to justice and help the system to operate more efficiently and effectively, with an appropriate level of quality and rigorous procedure – certainly a good thing.
Reform is critical
The ability to challenge patents – as much as the ability to enforce them – through cost-effective and efficient litigation is a fundamental tenet of the patent system. The EC made a similar point in the framework of its recent enquiry into the European pharmaceutical sector. The proposed EC Unified Patent Litigation System, the U.K.'s investigation into civil litigation costs and the possible reform of the PCC are important steps in the right direction.
This author, however, fears that the U.K. system still caters only for those at the extremes – either those litigating patents that have considerable commercial importance, so-called "big ticket" litigation, at one end or those involved in more modest, low-value disputes at the other. There seem to be a significant number of companies caught in the middle that cannot make use of either alternative. Reform of the court system and the provision of a cost-effective, efficient system for enforcing, and challenging, patents in which all interested parties have access to justice is therefore critical to the fair operation of the patent system.

* Patent infringement actions in Scotland are brought in the Court of Session in Edinburgh.
__________________
The WIPO Magazine is intended to help broaden public understanding of intellectual property and of WIPO's work, and is not an official document of WIPO. The designations employed and the presentation of material throughout this publication do not imply the expression of any opinion whatsoever on the part of WIPO concerning the legal status of any country, territory or area or of its authorities, or concerning the delimitation of its frontiers or boundaries. This publication is not intended to reflect the views of the Member States or the WIPO Secretariat. The mention of specific companies or products of manufacturers does not imply that they are endorsed or recommended by WIPO in preference to others of a similar nature that are not mentioned.