Improving the Status of Performers: Efforts and Perspectives
November 2009
"I can take any empty space and call it a bare stage. A man walks across this empty space whilst someone else is watching him, and this is all I need for an act of theatre to be engaged.1" Peter Brook's famous statement may also be appropriate in considering the legal status of performers, as performances can be viewed from many different angles, considered in different lights.
First, performances are intimately related to intellectual property (IP) rights. There are rights in the performance itself, but also rights in the pre-existing literary and artistic works being performed – be they music or text of both. Second, performances shape, transmit and preserve cultural identities and traditions. Performances are clearly linked to cultural diversity but also to cultural industries, which have a significant impact on economic development.
Moreover, performances are labor intensive, often involving employment relationships. Contracts and collective bargaining agreements can both facilitate the exercise of rights by producers and improve working conditions of artists, not least through IP remuneration. Thanks to advances in technology, performers can not only walk across the "empty spaces" of theatres but also movie, television and computer screens.
Cooperation of WIPO with FIM and FIA
On September 23, WIPO signed an agreement with the International Federation of Musicians and the International Federation of Actors (known by their French acronyms, FIM and FIA, respectively) to promote recognition of the significant contributions by actors and musicians around the world to culture, economy and society. The agreement seeks, in particular, to improve the status of performers in developing countries and highlights the connection between IP and labor and the special concerns of cultural workers from the viewpoint of development and cultural diversity. It provides for the organization of joint activities to strengthen performers' networks and improve their economic and legal status, as well as to raise awareness of the need to support performers as key contributors to the creative industries of all economies, particularly in developing countries.
It is anticipated that the agreement will help to galvanize support for the protection of performers' rights at the international level. Although 19 out of 20 articles were agreed upon, treaty negotiations among WIPO Member States on the protection of audiovisual performances were deadlocked in December 2000 because of a lack of consensus on the issue of transfer of rights from performers to producers. Since then, WIPO has undertaken extensive international consultations to develop information materials on outstanding differences among stakeholders and to improve the understanding of the situation of performers.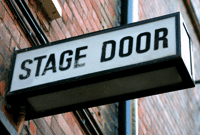 Photo: iStockphotos
Efforts and perspectives by of other organizations
Four different perspectives on raising the status of performers are presented here by two different groups. First, the views of FIM and FIA are given and, second, those of two UN bodies – the International Labour Organization (ILO) and the UN Educational, Scientific and Cultural Organization (UNESCO) – which have long promoted the rights and welfare of performers. A follow-up article in the WIPO Magazine will focus on collective management of performers' rights, a perspective intimately linked to WIPO´ s mandate. In this regard, WIPO has signed a cooperation agreement with the Association of European Performers' Organisations (AEPO-ARTIS) and the Societies' Council for the Collective Management of Performers' Rights (SCAPR).
Those agreements may create synergies in a number of areas and underline the importance of cooperation among governments, stakeholders and international organizations. They lay the groundwork for a more holistic analysis and for future concerted action to improve the legal and economic status of performers.
By Victor Vazquez Lopez, Copyright and Related Rights Sector, WIPO
FIA – The voice of audiovisual performers worldwide
By Dominick Luquer (FIA)
The significant contribution performers make to cultural diversity, economic wealth and social cohesion is well known. Their talent, dedication and expressive skills are major assets to successful cultural productions, generating both employment and wealth. Despite all this, many performers still find it very difficult to make a decent living from their craft. FIA, created in 1952 and representing today about 100 unions, guilds and professional associations of performers – mainly employed in live theatre, variety shows, television, film productions, radio and new media – campaigns for adequate recognition of the status of performers and better rights, terms and conditions of employment.
FIA regularly organizes regional meetings in Africa, the Americas, Asia and Europe, providing a forum in which performers can share experiences, as well as national workshops to assist them in better contributing to, and developing, thriving and economically sound industries. Strong trade unions and guilds, members of FIA, can negotiate agreements for minimum wage rates in sectors where performers would not otherwise be able to obtain them. Such agreements may include provisions on secondary use with minimum royalties and residuals to be paid to performers.
Over the years, these efforts have converged with various WIPO initiatives aimed at increasing IP awareness within the performing community and among decision-makers; cooperation between the two organizations has therefore proven invaluable. FIA experience has shown that where performers have no rights, cultural industries tend to be weak and disorganized. Empowering performers inevitably leads to structured dialogue, organized representative bodies, greater professionalism and, ultimately, higher quality performances with greater commercial value. Truly a snowball effect.
The dilemma of modern technologies
IP has always been at the core of FIA's message, and is even more so today. Technological innovations offer new mediums of expression, allowing performers to reach a wider audience; however, these same technologies have also gradually weakened artists' control over their work and image. This is of vital concern to performers. The combined effect of digital technologies and broadband distribution facilities has also created an environment in which audiovisual performances long outlive the original act, taking on a life of their own and reaching hundreds of millions around the globe. Archived material and new productions can find vast audiences that were unthinkable only a few years ago.
But digital files can be copied, tampered with and used in ways that can affect public perception of artists and their careers. Meanwhile, despite exponential growth in content demand, many performers face recurring bouts of unemployment when they earn no income, even while their work continues to generate revenue and be exploited. It is therefore vital that audiovisual performers get the tools they need to earn a fair living from the ongoing use of their work. Such tools allow them to further hone their skills while contributing to the success of national indigenous cultural productions.

The importance of IP rights, and their enforcement, in empowering performers to negotiate adequate terms and conditions for the exploitation of their work in "new" media is widely acknowledged. FIA campaigned for the Rome Convention for the Protection of Performers, Producers of Phonograms and Broadcasting Organizations in 1961, and continues today to campaign for an international instrument to protect audiovisual performances.
FIM – Defending the Rights of Musicians
By Benoît Machuel (FIM)
Since its inception in 1948, FIM has promoted the recognition of social and IP rights for musicians on a global scale. Its members include organizations for professional musicians – syndicates, guilds and associations – in 65 countries.
FIM's work played a significant role in the adoption of the Rome Convention which, though not ideal, was an essential step forward in the evolution of the copyright system. The 1996 WIPO Performances and Phonograms Treaty (WPPT) set up supplementary protocols to adapt the system to the digital world. These two treaties form a solid base for upholding the moral and economic rights of musicians. Yet, after so many years, the sector still does not have an international instrument for the protection of audiovisual performances. FIM urges WIPO Member States to remedy that situation.
Activities
Many of FIM's regional activities focus on promoting the IP rights of musicians and lending assistance in updating legal infrastructures so that they are in conformity with the Rome Convention and the WPPT. Unfortunately, amendments to domestic law frequently take place a minima, resorting, if necessary, to the reservations provided for by the two treaties. Thus, even when these instruments are incorporated into domestic law, significant action is still often required before audiovisual performers can enjoy satisfactory protection of their IP rights.
FIM believes copyright and related rights are an important stake in the development of cultural industries and diversity worldwide. For example, countries with inadequate industrial or collective management infrastructures often witness an exodus of artists to countries with legal environments enabling them to focus on performing.
The Federation is greatly concerned that the contractual agreements signed by performers often limit their rights as performing artists. Unless contract clauses provide for equitable compensation to performers ceding their rights to producers, many will not benefit at all from their success. This practice should be discontinued and replaced by a licensing system, limited in time and scope. Special arrangements should also be undertaken in the implementation of certain rights, such as the right of making available to the public, which can be linked to an additional right of remuneration for the artist (as has been done for the rental right under European Union law).
FIM has been multiplying the number of workshops and conferences it organizes in Africa, Asia, the Caribbean and Latin America in order to raise awareness of the importance of copyright and related rights for artists, and the cultural sector as a whole, to national economic development. The cooperation agreement recently signed by FIM, FIA and WIPO strengthens WIPO's long-standing support of FIM's work and has been applauded by Federation members.
UNESCO – Promoting Creativity
By Petya Totcharova (UNESCO)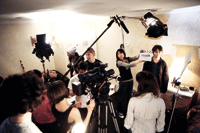 Photo: iStockphotos
UNESCO has produced a set of international legal instruments aimed at promoting creativity and creative diversity, which focus on enhancing artists' rights. In 1952, the UNESCO General Conference adopted the Universal Copyright Convention, which has played an essential part in extending copyright protection worldwide. UNESCO's key role in the adoption and administration, jointly with the ILO and WIPO, of the Rome Convention is evidence of its commitment to creating an enabling legal environment for performers and other stakeholders partaking in the creative process.
The following UNESCO administered instruments recognize and promote the contribution of artists to global cultural development:
The 1980 Recommendation Concerning the Status of the Artist, a non-binding, landmark instrument that affirms the right of artists to be considered cultural workers;
The 2001 UNESCO Declaration on Cultural Diversity, which reconfirmed the need for due recognition of the rights of authors and artists; and
The 2005 Convention on the Protection and Promotion of the Diversity of Cultural Expressions, which entered into force on March 18, 2007. This Convention strives to create an enabling environment in which diversity of cultural expression is affirmed and renewed. Thus, the Convention aims to promote conditions in which cultures can flourish and interact freely in a mutually beneficial manner. More specifically, it provides that Parties should endeavor to recognize the important contributions of artists, and that national measures for protecting and promoting the diversity of cultural expression should aim to support artists and others involved in creating cultural expressions. Further, the Convention identifies strengthening of the cultural industries in developing countries as one of the major means for fostering a dynamic cultural sector in these countries. Providing support for creative work and facilitating the mobility of artists from the developing world are highlighted as essential factors. While the Convention does not deal specifically with IP, it recognizes in its Preamble the importance of IP rights in sustaining those involved in cultural creativity.
Operational Program and Activities
The World Observatory on the Social Status of the Artist, a web tool for periodic follow-up of the 1980 Recommendation, is one of an array of operational tools and programs set up for artists by UNESCO. Regularly updated, the Observatory contains a collection of practical information useful for artists and other stakeholders in the creative process, and is also one of the operational means for the implementation of the 2005 Convention.
The Observatory brings together information on essential aspects of the social status of artists in UNESCO member states. It contributes to the analysis of the social status of artists worldwide, stimulates public authorities' awareness and promotion of the 1980 Recommendation, measures progress made in its implementation at the national level and upgrades information on the work and living conditions of artists and creators.
UNESCO has mobilized extrabudgetary resources and developed activities that foster creativity within the framework of the International Fund for the Promotion of Culture. It has also encouraged artist mobility through a funded residency program and promoted creative industries through the Global Alliance for Cultural Diversity, a web platform for public-private partnerships. In addition, UNESCO is currently implementing the Pilot Project on Poverty Reduction through Employment Creation and Trade Expansion in Creative Industries in Selected Developing Countries, jointly with the ILO, the UN Conference on Trade and Development (UNCTAD) and the Secretariat of the African, Caribbean and Pacific Group of States (ACP).
ILO – Working conditions and rights of performers
By John Myers (ILO)
Since its foundation in 1919, the ILO's work in relation to artists and performers has been partly shaped by the early involvement of trade unionists representing performers in its governing structures. ILO's efforts in the field of culture, entertainment and the performing arts have focused primarily on actors, musicians, dancers and technical workers in theatre, television and the film industry (and, to a lesser extent, writers, producers and directors), who have traditionally belonged to collective organizations.
Given the impact on employment of live performers and in the face of technological developments –such as recorded music, cinema, radio and the transition from silent films to talking movies – the ILO has argued, since the 1920s, that performers should be paid not only for their original performance, but also any subsequent commercial use thereof which is also a fruit of the performer's labor. A commitment to artists' rights lay behind the ILO's role in the adoption of the Rome Convention.
More recently, the ILO has organized research studies and global meetings focused on the conditions of employment and work of performers (1992), the impact of information technologies on employment, working conditions and industrial relations in the media and entertainment industries (2000), and on the future work situation of performers and other media and entertainment workers in the information society (2004). It has also assisted in promoting employment in the cultural industries; strengthening workers' organizations and trade unions among musicians, actors and other professionals involved in the performing arts (through FIM, FIA and UNI-MEI2); and developing pilot schemes for social protection of artists and performers.
With funding from the European Commission, the Pilot Project on Poverty Reduction, mentioned above, is currently working to strengthen the creative industries in five selected ACP countries – Fiji, Mozambique, Senegal, Trinidad and Tobago and Zambia. The goal is to contribute to poverty reduction and sustainable development by promoting an enabling environment for creativity, cooperation and exchanges; strengthening the independence and viability of the cultural sector in the ACP States; as well as safeguarding cultural diversity and fundamental cultural values. It aims to reinforce the capacities of policymakers and decision-makers, cultural operators and certain domains of culture and cultural industries in these ACP countries.
Of potential relevance to performers was the International Labour Conference's adoption of the 2006 Employment Relationship Recommendation. Many media and entertainment workers are employed on short-term or temporary contracts or work under subcontracting arrangements. The lack of continuity in employment, combined with their "independent" employment status, may lock them out of social security schemes, paid holidays, maternity leave and safety and health protection. The Recommendation covers the:
formulation and application of a national policy for reviewing, clarifying and adapting the scope of relevant laws and regulations, to guarantee effective protection for workers who perform work in the context of an employment relationship;
determination of the existence of such a relationship, relying on facts relating to the performance of work and worker remuneration, notwithstanding the expression of any conflicting description of that relationship in other arrangements agreed between the parties; and
establishment of an appropriate mechanism – or use of an existing one – for monitoring developments in the labor market and the organization of work, to enable the formulation of advice on adopting and implementing measures concerning the employment relationship.
_____________________
1 Peter Brook, The Empty Space, 1968.
2 UNI-MEI is a global union organization in media, entertainment, arts and sports. It represents staff – freelance, independent and contract workers – in these sectors. UNI-MEI, FIM and FIA form the International Arts and Entertainment Alliance.
Related Links
The WIPO Magazine is intended to help broaden public understanding of intellectual property and of WIPO's work, and is not an official document of WIPO. The designations employed and the presentation of material throughout this publication do not imply the expression of any opinion whatsoever on the part of WIPO concerning the legal status of any country, territory or area or of its authorities, or concerning the delimitation of its frontiers or boundaries. This publication is not intended to reflect the views of the Member States or the WIPO Secretariat. The mention of specific companies or products of manufacturers does not imply that they are endorsed or recommended by WIPO in preference to others of a similar nature that are not mentioned.