World IP Day in Pictures
June 2008
World Intellectual Property (IP) Day is growing more popular and receiving greater media coverage every year. This year IP Day - April 26 - fell on a Saturday, when many offices were closed. Most took advantage to celebrate the event early: press clippings and activity reports started pouring into WIPO from mid April, and are still coming in. Public and private sector organizations turned their creative talents to finding new ways to attract attention to this year's themes of innovation and respect for the rights of innovators. In these pages, WIPO Magazine offers a snapshot of the profusion of IP Day activities around the world.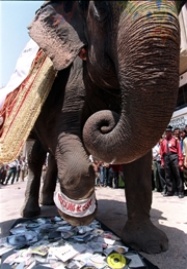 Stamping down on pirate DVDs and CDs in New Delhi! Indian filmmaker Bobby Bedi and other representatives of India's entertainment industry took their anti-piracy fight from the streets of Delhi to Capital Hill, demanding respect of their IP rights on US territory.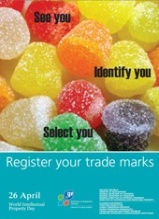 Mouthwatering posters of sugary candy tempted passers-by – young and old – to come in and visit the Hellenic Trademark Office in Athens, Greece.

WIPO's 2008 IP Day mascot starred in its own webcast animation. The figure caught the popular imagination and featured prominently in many posters and websites.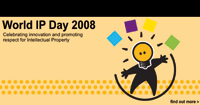 The gateway to IP Day activities on the homepage of the UK Intellectual Property Office's website.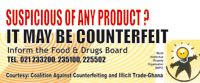 The Ghana Anti-Counterfeiting Project distributed car bumper stickers. A campaign led by Ghana's Food and Drugs Board, Mr. Emmanuel Kyeremanteng Agyarko, warning consumers to look out for fake foodstuffs and medicines and report them to the police, received wide press coverage.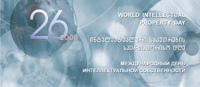 Sakpatenti, Georgia's national IP center, designed a postcard and sent it to inventors and creators in over 200 different fields of activity all over the country.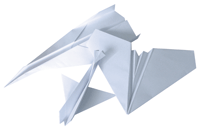 IP Australia organized activities ranging from innovation showcases and seminars for small businesses, a paper plane design competition for schoolchildren and a national newspaper competition for readers.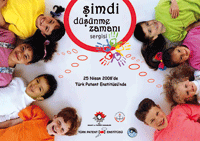 The Turkish Patent Institute targeted primary school children with a Now is Thinking Time exhibition, and opened a display of projects created by students in their Technology and Design classes – part of the regular school curriculum.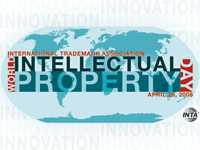 Major rights holders associations, such as the International Trademark Association (INTA), encouraged their members to observe IP Day by organizing information events for their employees and clients.
Poland's Patent Office grabbed attention with their anti-piracy posters featuring a bespectacled skull and cross-bones.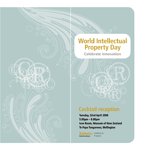 Private sector firms, such as Baldwins Intellectual Property Firm in New Zealand,ran seminars and panel discussions inviting audiences to ask questions on IP. New Zealand's IP Office organized a design competition, inviting students to develop a design, a short film, soundtrack or article for an IP campaign.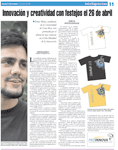 Press and TV reports came in from Bermuda, Egypt, Fiji, India, Iran, Jordan, Kenya, Namibia, Pakistan, Papua-New-Guinea, Philippines, Republic of Korea, Turkey, the United Arab Emirates and many, many more. Here coverage of events in Costa Rica.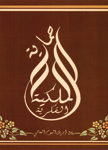 Over a thousand high school students attended an IP awareness raising campaign at the Al-Majd School in Sharjah, United Arab Emirates. IP Day note pads (left) were distributed to each student by the organizers, the Brand Owners' Protection Group (BPG) and Sharjah customs. (Photo: BPG-GCC)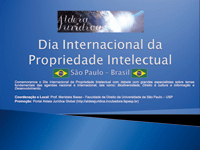 Seminar on Biodiversity, Development and Culture and Access to information and knowledge was organized by the University of São Paulo, Brazil.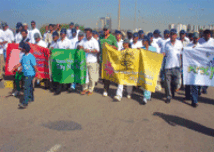 "Say no to piracy," chanted marchers in the streets of Karachi, Pakistan, participating in an event organized by Ali & Associates in partnership with the Pakistan Industrial and Intellectual Property Rights Association (PIPRA).
By Sylvie Castonguay, WIPO Magazine Editorial Team, Communications and Public Outreach Division
Related Links
The WIPO Magazine is intended to help broaden public understanding of intellectual property and of WIPO's work, and is not an official document of WIPO. The designations employed and the presentation of material throughout this publication do not imply the expression of any opinion whatsoever on the part of WIPO concerning the legal status of any country, territory or area or of its authorities, or concerning the delimitation of its frontiers or boundaries. This publication is not intended to reflect the views of the Member States or the WIPO Secretariat. The mention of specific companies or products of manufacturers does not imply that they are endorsed or recommended by WIPO in preference to others of a similar nature that are not mentioned.