New Contributions to the WIPO Voluntary Fund
October 1, 2019
WIPO Director General Francis Gurry welcomed the announcement by the European Union that the Governments of Finland and Germany have pledged to contribute to the WIPO Voluntary Fund which supports the participation of the world's indigenous peoples and local communities in international negotiations hosted at WIPO.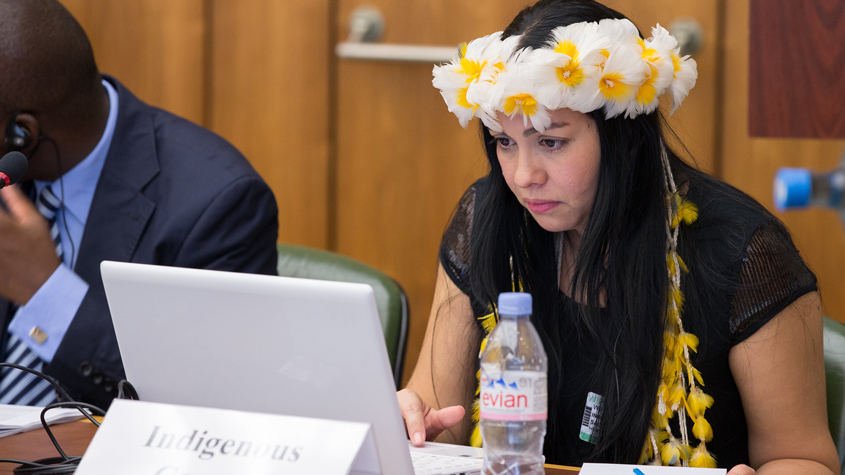 About the WIPO Voluntary Fund
WIPO member states in 2005 established a Voluntary Fund for Accredited Indigenous and Local Communities to help bring the perspective of these communities to the international negotiations at the Intergovernmental Committee on Intellectual Property and Genetic Resources, Traditional Knowledge and Folklore (IGC).
In welcoming the European Union announcement, Mr. Gurry said "The contributions by the Governments of Finland and Germany are a boon to our efforts to ensure the widest possible participation in the IGC and that all stakeholders' voices are heard." The Director General urged other countries to match the generosity of the Governments of Finland and Germany in contributing to the Voluntary Fund.
Since its inception, the Voluntary Fund has collected some CHF 679,000 to host 75 different representatives of various indigenous and local communities at the IGC and related meetings.
In its opening statement at the 2019 WIPO General Assembly, the Delegation of the European Union announced that the Governments of Finland and Germany pledged to contribute 15,000 euros each to the WIPO Voluntary Fund. The contributions will further invigorate the fund and allow the continued participation of accredited indigenous and local communities in future sessions of the IGC.
The WIPO Assemblies are meeting in Geneva from September 30 to October 9, 2019 to take stock of the Organization's work over the past year and decide on future work, including international negotiations within the IGC.