SDG Spotlight: Practical IP Support for Inventors and Creators
September 19, 2019
In September, world leaders will gather at United Nations (UN) Headquarters in New York to signal how they will boost action to respond to the climate emergency and ensure the health and wellbeing of people, everywhere.
WIPO's Technology Innovation and Support Centers (TISCs) contribute to the UN Sustainable Development Goals (SDGs) by providing on-the-ground intellectual property (IP) information and support to innovators where they need it most.
WIPO stands shoulder-to-shoulder with the entire UN family, actively working to help unlock the innovation, creativity and competitiveness that are key to achieving the 17 UN SDGs.
Innovation can come from any country and takes many forms. However, not all innovators have local access to the technological insight and related IP services they need to fully capture and protect their IP rights. WIPO TISCs are located in host institutions such as patent offices, universities, research centers, or science and technology parks, assisting and empowering inventors and entrepreneurs to use the rich technology information in patent documents, as well as scientific and technical publications.
Voices from the TISC in Tembisa, a township outside Johannesburg, South Africa
We are here to educate as a TISC; to ensure that you understand that your work is protectable.

Lungelwa Kula, Deputy Director, Advisory & Support Directorate, NIPMO
I was looking to do my own logo but I didn't know where to start. Since I came here, I learnt lots.

Anna Mtswane, Fashion Designer
A global support network
Over the last 10 years, 864 TISCs have been established globally. TISCs are financially and technically self-supporting institutions to which WIPO provides advice on demand. As the number of sustainable national TISC networks grows, an increasing number of TISCs provide innovators with access to locally-based technology information and related innovation support services. The demand for TISC services continues to grow.

Annual events and increased support from TISCs help researchers and entrepreneurs leverage the IP system more effectively. TISCs carry out a large number of awareness-raising and capacity-building events to support innovators, researchers and entrepreneurs in how best to use the global IP system.
Ensuring innovation in academic settings
Founded in 2010, the International University of Rabat (IUR) located in the heart of Technopolis Rabat-Salé, is a semi-public university with a strong focus in engineering and business management. In 2012, IUR was awarded the first national innovation prize by the head of government and the Moroccan Office of Industrial and Commercial Property (OMPIC) thanks to its efforts in promoting training, research, innovation and technology transfer with the private sector, a strategy that is still uncommon for universities in the country.
One of the most important drivers of the success of IUR in terms of patenting has been the setup of the first Technology Transfer Office (TTO) – a specialized body that allows research institutions to professionalize their IP activities – in an academic institution in Morocco, where a TISC is also nested.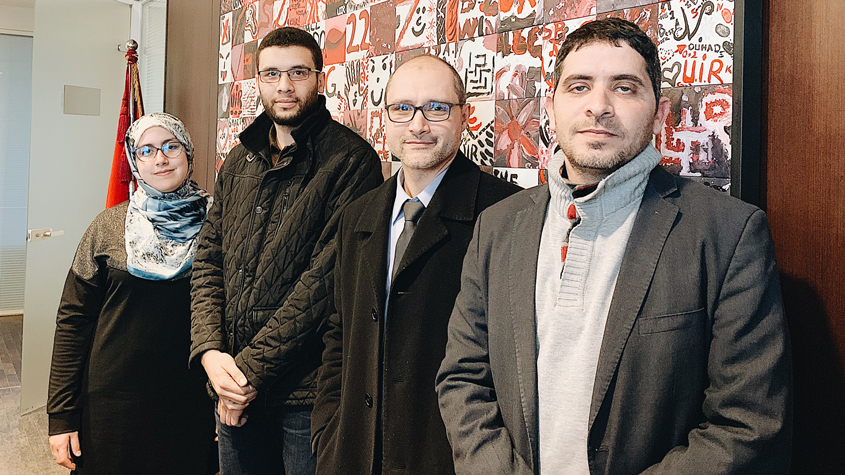 We are the first university in Morocco to set up a TTO, this has allowed us to organize a structure that works transversally supporting all the research needs of the university. Thanks to this, we have been able to establish successful partnerships with the private sector,"

Mr. Mohsine Bouya, Director of Valorization and Transfers, IUR
With an established in-house TISC, the university has managed to carry out multiple IP activities in-house. These activities include:
IP protection;
incubation (including startup acceleration); and
IP negotiation (licenses, spinoffs and commercialization).
The TISC also helps IUR provide training and mentoring services for all campus staff.
Keeping beaches algae-free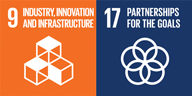 With its crystal clear waters and picture perfect white sandy beaches, the town of Punta Cana is one of the most visited destinations in the Caribbean. But the presence of a seaweed known locally by the name of Sargazo (Sargassum) is threatening the tourist industry, which is one of the country's most important sources of income.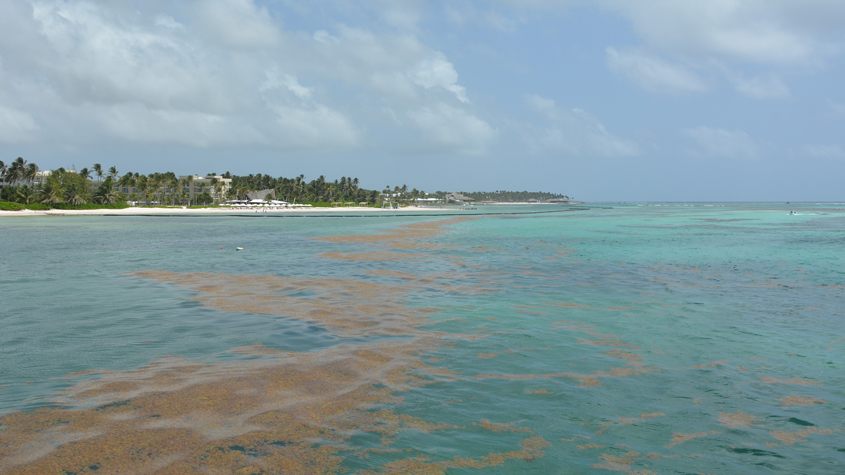 Concerned about how the Sargassum was affecting the tourism industry, Manolo Despradel and his associate partner René Munier —who were already involved in the hotel sector—, joined forces with the Dominican engineer and entrepreneur, Robert Encarnación. They created the Sargazo collecting barge that consists of a twelve-cylinder engine, with the power to run seven hydraulic pumps that run a conveyor belt that collects seaweed from the marine surface.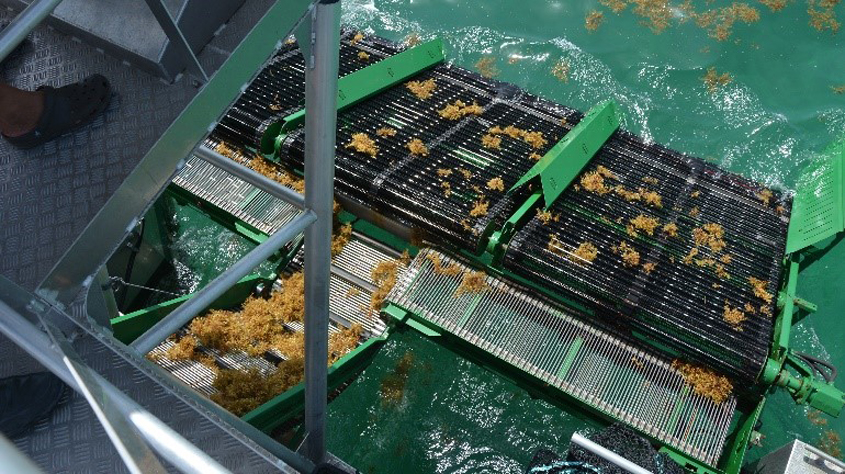 In 2017 the Sargazo collecting barge by AlgeaNova won the second edition of the National Appropriate Technology Competition Award, a contest organized by the National Office of Industrial Property (ONAPI) in partnership with WIPO and KIPO.
The technical support with patent drafting and database search provided by the TISC at ONAPI, helped Mr. Encarnación to fine-tune the technological aspect of the Sargassum barge. By looking at other inventions and patents he was able to be sure his product was unique. Moreover, the patent expert team from the TISC gave him the guidance needed patent filing process. Algea Nova recently obtained a patent for the barge.
Find out more
1 week – 5 summits – 17 goals: About the UN High-Level Week
Four years after breakthrough international agreements on climate change and sustainable development, the stakes are high:
we are not yet on track to end poverty by 2030 and world hunger is on the rise, with some 821 million people experiencing undernutrition in 2017;
green-house gases continue to climb. Every bit of warming matters and every day we delay action will make it more difficult to limit global warming to 1.5°C and avert the worst impacts of climate change;
the world's most vulnerable are bearing the brunt of conflict, inequality, injustice and environmental degradation – 70 million people fled war, persecution and conflict in 2018; at least half the world's population do not have access to essential health services; 18% of ever-partnered women and girls aged 15 to 49 years have experienced physical and/or sexual partner violence in the past year, and some 29.3% of the population of small island states live at less than five meters above rising sea-levels.
Action is being taken to address these challenges. Investment in inclusive and sustainable economies can unleash significant opportunities for shared prosperity. And the political, technological and financial solutions are within our reach. But much greater leadership and rapid, unprecedented changes are needed to align these levers of change with sustainable development objectives.
Bringing together leaders from governments, private sector, civil society and international organizations — these meetings can help generate the ambition and the impetus needed to protect the planet and put the world on track to achieve the Sustainable Development Goals, including through effective multilateral cooperation.