Why Industrial Designs Matter to SMEs
Aesthetics matter. Consumers base their choices on the way something looks, often more than how it functions. Protecting the way your product looks with an industrial design can provide a major competitive advantage. These rights can apply to a wide variety of products, from fashion and handicrafts, toys, electronics, cars, sports equipment, and even industrial instrumentation. In the digital world, industrial designs can protect graphical user interfaces (GUI), logos, and icons.
How your business can benefit from industrial design
Customize products to appeal to particular customer groups
Create a new niche market
Strengthen your brand and reputation
What you need to know about industrial design protection
An industrial design protects ornamental or aesthetic aspects of a product, like its shape, patterns, lines or color.
In most countries, you must register an industrial design to protect it. Some countries offer limited protection without registration. To be registred, an industrial design must be new and original. This means to qualify for protection, the design cannot be publicly available and cannot be a copy or an imitation of an existing design. Certain design elements, like logos, can be protected in some countries but not others. The length of protection varies, and ususlly lasts for at least 10 years.
The steps to register an industrial design vary from country to country, but broadly follow a similar pattern. First, you file an application to an IP office.
Consider protecting your designs in those countries where you intend to export or sell your products. You can use the WIPO Hague System to register your industrial design in multiple countries or regions.
The IP office examines the application to make sure it complies with administrative requirements, and in some countries, whether the design is new or original.
If your application is successful, you will be granted an industrial design. To enjoy the full term of an industrial design's protection, many countries will require you to renew your application or granted design. This usually involves paying a renewal fee on a five-year basis.
The actual costs of industrial design protection varies significantly from country to country and may include:
professional fees for drafting and prosecuting your application
official fees paid to each IP office, typically due at the time of application and registration
translation costs, if filing abroad
renewal fees.
It is up to you, as the right owner, to monitor if others are using your industrial design. If you decide to enforce your industrial design, some steps you may take:
send a letter (known as a "cease and desist letter") informing the third party that you think they are using your design. The letter should be specific, identifying the industrial design and explaining why you think it is being used;
consider using dispute resolution procedure on the online platform you see your design; many platforms have a "notify and takedown" procedure, which will take down infringing material after some investigation. If there is no established takedown process, contact the service provider directly;
try to settle your disputes via alternative dispute resolution mechanisms, for example, WIPO's arbitration and mediation services;
initiate relevant proceedings before enforcement and judicial authorities.
Ready to register your industrial design? Explore more about how to protect designs.
Learn how SMEs are using industrial designs in their businesses
Explore how industrial designs can be used to enhance your business, and find more case studies and stories.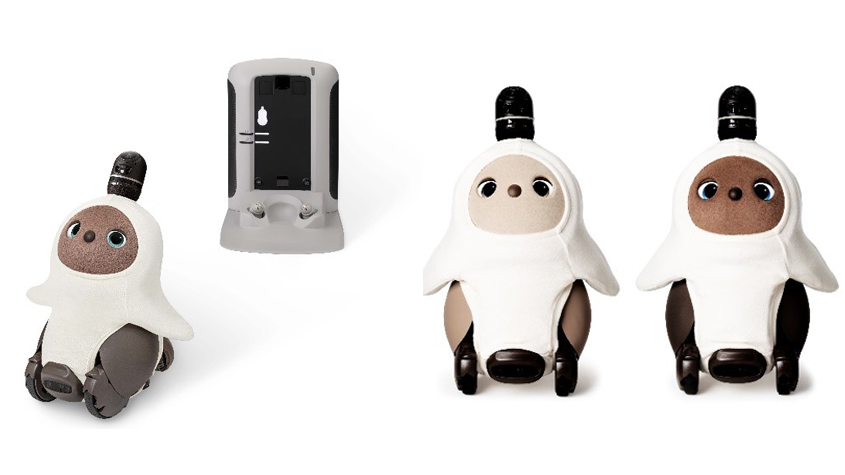 The world can be a lonely place – and it is getting lonelier. Now, a Japanese startup is hoping to provide a high-tech solution to this age-old problem.
El Salvador's handicraft sector stands out for its exceptional creativity and beauty and for being the main source of income for many Salvadoran families. The sector is replete with talent, creating pieces in which history is hidden and innovation is revealed.
For over a century, Jakuets has used cutting-edge research and design to make early childhood as educational and enjoyable as possible.