Message from WIPO DG Gurry on World Neglected Tropical Diseases Day
January 30, 2020
WIPO Re:Search: Catalyzing Solutions for NTDs, Malaria and Tuberculosis
The World Intellectual Property Organization (WIPO) stands together with people around the world striving to eradicate the scourge of Neglected Tropical Diseases (NTDs), which affect over a billion individuals globally.
Innovation is key to this endeavor. Capitalizing on the power of innovation, WIPO in 2011 established a public-private partnership called WIPO Re:Search to accelerate the discovery and development of technologies for NTDs, malaria, and tuberculosis.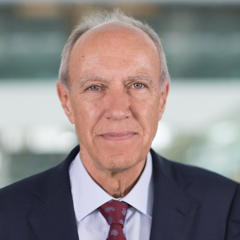 Partnering with BIO Ventures for Global Health (BVGH – an industry-engaging global health NGO), we launched this initiative on the basis of two certainties – that intellectual property (IP) systems stimulate investment and innovation necessary to advance global health, and that the creative sharing of IP can deliver solutions for diseases for which the market system generates insufficient investment.
WIPO Re:Search unites NTD, malaria and TB researchers worldwide with the IP assets they need on a royalty-free basis. Having started with just 30 members (including companies, research institutions, and universities) nine years ago, WIPO Re:Search has grown to a global network of 146 public and private entities spanning six continents. To date, the consortium has catalyzed over 156 R&D collaboration agreements, advancing science on these devastating diseases. Our core corporate members -- Novartis, Pfizer, GSK, Johnson & Johnson, Merck KGA, MSD, Eisai, and Takeda – generously share select IP assets and expertise with researchers throughout our global network.
World NTD Day provides an opportunity for all of us to reflect on the devastating consequences of these diseases and how we can work together to eliminate this threat to human health and development.