New and Improved Madrid e-Services
May 19, 2017
Whether you're carrying out a pre-filing search for similar trademarks in your target markets, filing an international application, or monitoring and managing your portfolio of international trademark registrations, WIPO has e-services to assist you.
Madrid Monitor: the next generation ROMARIN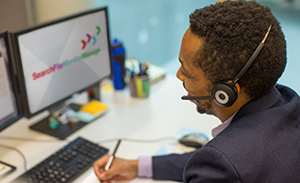 Over the past year, we have gathered your feedback and used it to design the next generation of trademark monitoring software – Madrid Monitor.
As your gateway to the Madrid System, Madrid Monitor offers a simpler, more powerful and streamlined way to stay up-to-date on your trademark portfolio.
Easily track the progress of your international registration, keep an eye on competitors' marks, and save and share your searches with this powerful new tool.
Download the Madrid Monitor Quick Start Guide to get started today
.
Starting late 2017, ROMARIN, Madrid E-Alert and Madrid Real-Time Status will no longer be available on the WIPO website.
Madrid Monitor integrates the functions and content of these tools, which will be discontinued later this year.
Over the next several months, we will provide you with training and resources as we transition together towards the next era in Madrid e-services.
Subscribe now for access to our upcoming series of Madrid Monitor tutorials!
Member Profiles Database
The much-anticipated Member Profiles Database is your portal to the trademark laws and examination procedures of Madrid System members. Access a wealth of essential information in just a few short steps.
Use the new tool to help you to uncover the rules and procedures for filing your international application through your 'home' Office of origin. Learn about the time limits for examination, cancellation, refusals, oppositions, third party observations and more with the new Member Profiles Database.
Download the Member Profiles Quick Start Guide to get started today
.
Visit us at the INTA Annual Meeting
- If you're a trademark attorney, search professional or trademark holder, be sure to
visit the WIPO booth
(No. B21) at the annual meeting of the International Trademark Association (INTA) to see the new tools in action, and stop by the Madrid System Users' Meeting on Sunday, May 21 for all the latest news.
Quick access to new e-services
Access the e-services you need most through the new Madrid System homepage. Launch the tools directly from the homepage, or learn more about Madrid tools and e-services by browsing the Search, File, Monitor and Manage pages.
If you're new to the Madrid System, our e-services video Video and brochure
can get you started by providing an overview of the stages of international trademark registration and the e-services available to support you at each stage.
The future of Madrid e-services
The deployment of these tools and web pages marks the next step in a broader Madrid Registry initiative focused on delivering a simplified, customer-driven online experience for our users throughout the lifecycle of their mark. Over the coming months, we will introduce new and improved e-services and resources that will enable you to access information and manage your trademark portfolio faster and more effectively.
More information