Receive email notifications on the status of your application
To receive email notifications on the status of your application, simply provide an email address when you are requested to provide applicant's general information in the Madrid Application Assistant or in section 2 of your international application form (MM2).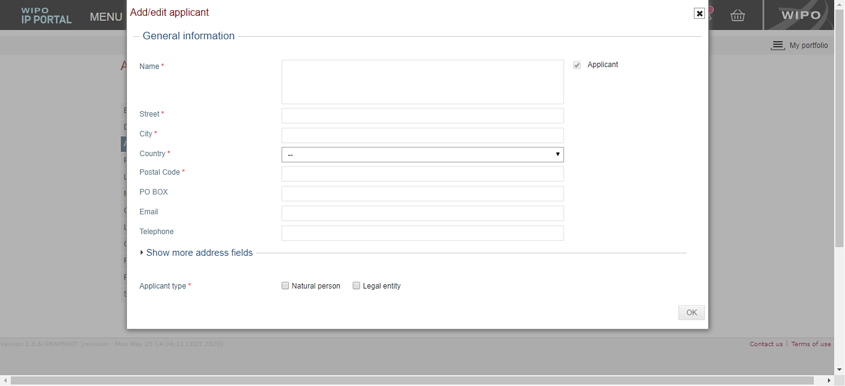 By providing your email address, you will be automatically signed-up for electronic notifications. All notifications concerning your application (including irregularity notices) will be sent electronically to the email address provided. You will no longer receive paper correspondence from WIPO.
Tip! – If you are a company or representative for multiple international registrations, it is best to use a generic email address as the account associated with all marks you are managing. *Please make sure to add emails from WIPO to your safe sender list, and regularly check your spam folder(s), to ensure timely delivery of your notifications.
Track the status of your application online using Madrid Monitor
Madrid Monitor provides the status of documents being processed by WIPO. Simply select "realtime search" in the left-hand column, then indicate your basic application or registration number.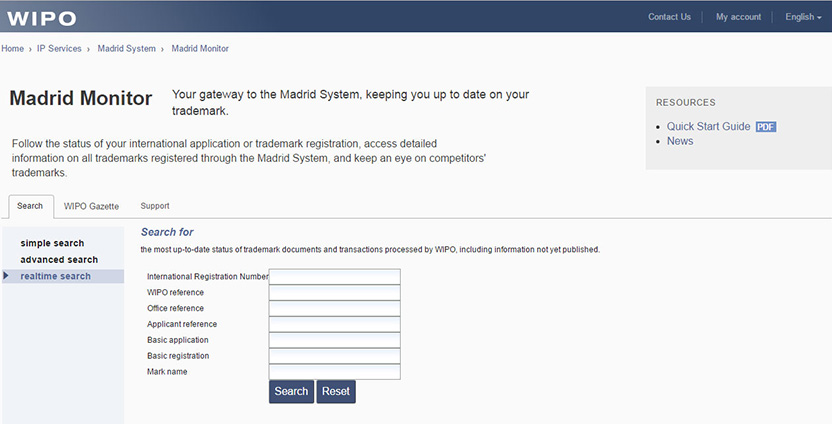 To learn more about the examination process, refer to our set of pages guiding you on how to monitor an international application.