World Intellectual Property Day – April 26, 2016
Digital Creativity: Culture Reimagined
Every April 26, we celebrate World Intellectual Property Day to learn about the role that intellectual property rights (patents, trademarks, industrial designs, copyright) play in encouraging innovation and creativity.
This year, we are exploring the future of culture in the digital age: how we create it, how we access it, how we finance it. We will look into how a balanced and flexible intellectual property system helps ensure that those working in the creative sector and artists themselves are properly paid for their work, so they can keep creating.
Sunrise in Caracas, a writer awakens, inspired, and reaches for her tablet. Her idea lands with her collaborator in London, rehearsing in a West End theatre. Words, images, plot-lines and dialogue flash back and forth. A treatment for a new series – a global pandemic, drug cartels, high level corruption – hits the inbox of a Hollywood showrunner, who calls contacts in Dubai, Mumbai, Beijing and Berlin. Deals are cut, funds secured, distribution channels agreed.
Shooting begins: Outside scenes in Ouarzazate, interiors in Brooklyn, special effects from Bangkok. A soundtrack is added: a sizzy gumbo of rhythms from Rio and horns from Lagos, with a topping of Prague strings. The theme tune goes viral as fans stream the show on screens of every size, in every corner of the globe...
Films, TV, music, books, art, video-games –cultural works, in short– have long crossed borders. But the WiFi era is transforming how consumable culture is created, distributed and enjoyed in markets that are expanding far beyond national boundaries. Ever more accessible digital technologies have swept away physical constraints, placing a world of cross-cultural collaboration at the fingertips of every artist and creator, feeding the imagination in new ways. And with this blooming of digital creativity comes the boon to the digital consumer. We read, watch and listen to the works of countless creators across the world wherever, whenever and however we want.
Reimagining culture – how we create it, how we access it, and how we finance it – is not without challenges. And the challenge of a flexible, adaptive intellectual property system is to help ensure that the artists and creative industries in our digital universe can be properly paid for their work, so they can keep creating. So for World IP Day this year, we're exploring some of the issues surrounding our cultural future. We'll be talking to experts on creativity in the digital market, and to creators themselves, to find out where they think we're heading. Join us on Facebook as the story unfolds. Season One is just starting.
Events
Wondering what to do for World IP Day? Find out what's happening in your country.
At this unique international conference, participants explore the future evolution of the digital content market.
Get involved!
Organize an event: Suggested activities
Join the conversation on social media using hashtag #worldipday
Mactar Silla, Founder of Senegal's Label TV & Radio, on digital technology, African creators, and culture reimagined.
French artist, composer and president of CISAC, Jean-Michel Jarre, talks about the need to reimagine our future as artists and music consumers.
Indonesian music director and conductor of the Twilite Orchestra, Addie MS, talks about how social media has helped him raise symphonic music awareness in Indonesia and promote his concerts.
Answers to 11 frequently asked questions on how to handle copyright issues in the digital world.
Practical guides on how to manage intellectual property in the creative industries.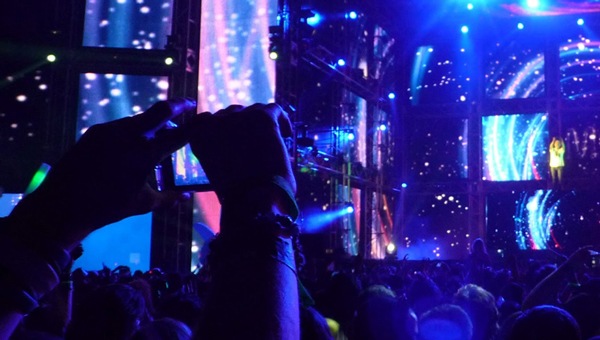 An interview with Fred von Lohmann, Copyright Director at Google.
In depth: The role of IP rights
Publicity materials download
All PDF files are print-ready.
More about World IP Day
In 2000, WIPO's member states designated April 26 – the day on which the WIPO Convention came into force in 1970 – as World IP Day with the aim of increasing general understanding of IP.
Since then, World IP Day has offered a unique opportunity each year to join with others around the globe to consider how IP contributes to the flourishing of music and the arts and to driving the technological innovation that helps shape our world.
Related links
Intellectual property
Raising awareness
Information resources