Hyper[IN]: Learning from the Past to Build a Sustainable Future. What is Hyper[IN]?
Spanish Patents and Trademarks Office
Hyper[IN] Grupo Empresarial S.L. is a Spanish company in the construction sector that was created in 2019 by founding partners Ana Blasco and Javier de Juan Roncero, to promote an innovative, high performance, ecological, insulating, fire resistant material for refurbishing architectural spaces.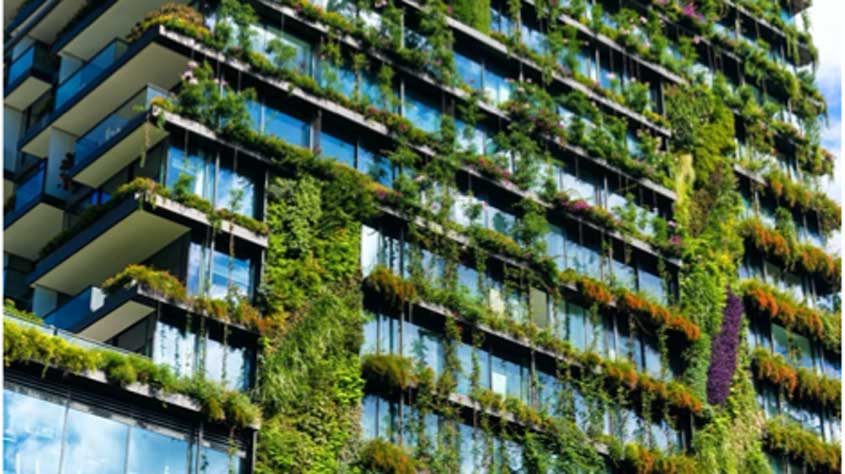 Its mission is to work with materials that have a low environmental impact or are ecological and recycled, recyclable or able to be extracted using simple, low‑cost processes; for example, materials of plant origin and biocompatible materials, which are not toxic to people and the environment. These natural, breathable materials are used to provide interior spaces that renew themselves naturally; they have always existed in the environment and, in the event of demolition, can be used in other sites without leaving a footprint on the area.
A very Valencian origin: how the Fallas festival and rice inspired a very innovative material
They say that the best inventions happen by accident, and the origin of the material on which Hyper[IN] is based can be included in this category. Researcher Ana Blasco (founding partner) was searching for a material to replace the expanded polystyrene used in the monuments of the Fallas festival. Wanting to make use of the waste from a product that is very popular in Valencia, such as rice, she ended with a product that was revolutionary for construction because of its low cost and excellent fire‑resistant and insulating properties.
Hyper[IN]: the material
An innovative material that uses everyday resources and materials to build a sustainable and assured present and future.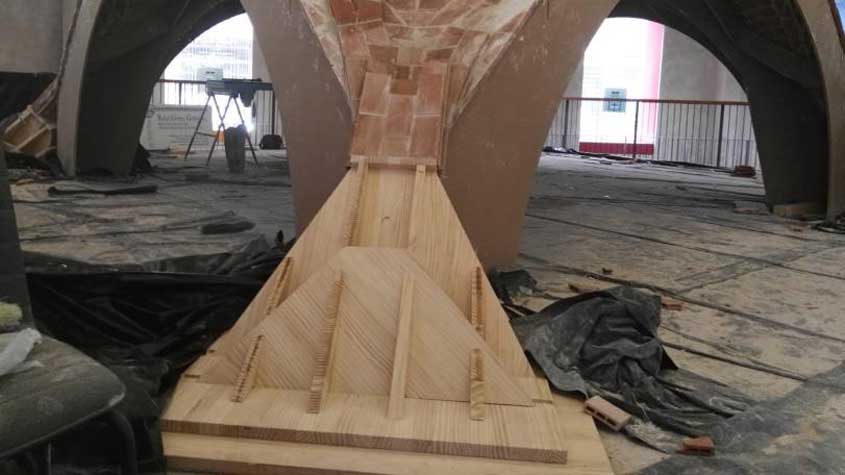 Hyper[IN] is a biodegradable compound with insulating (thermal and acoustic) and fire‑resistant properties that is produced from organic materials of natural origin, mainly from recycled products such as rice straw. It can be used to make plates, panels, bricks and blocks used in construction, and can also be applied in the automotive or home appliances sectors. In addition, the suitably wetted material can be used as biocement.
The compound is produced by a special molding and drying process using renewable energy, for application in any sector of the industry.
Hyper[IN] as a sustainable technological solution
The materials normally used in construction can contain toxic elements. For example, rockwool, despite being a natural material, has the carcinogen formaldehyde added to it. Other materials emit large volumes of gases into the atmosphere during their production or processing and many materials are derived from petroleum.
Currently, cement and brick production involves processes that consume large amounts of energy for raw material extraction, transport and fuel sources for heating ovens. Cement is the source of approximately 8% of the world's carbon dioxide (CO2) emissions. Owing to growing public health concerns, international measures have been taken to regulate and eliminate these emissions.
Hyper[IN] replaces these products, which are highly polluting to produce, and improves the following performance features: thermal and acoustic insulation in buildings, mechanical resistance and fire resistance. It also reduces CO2 emissions (100% during the production process, 100% during the construction process and 100% from construction waste) and economically benefits building users, who will see their energy use decrease by up to 60%. Moreover, housing prices will fall because of the saving on traditional insulation and the usable area of the housing will increase because the plates, panels, bricks or blocks used in the construction process are thinner.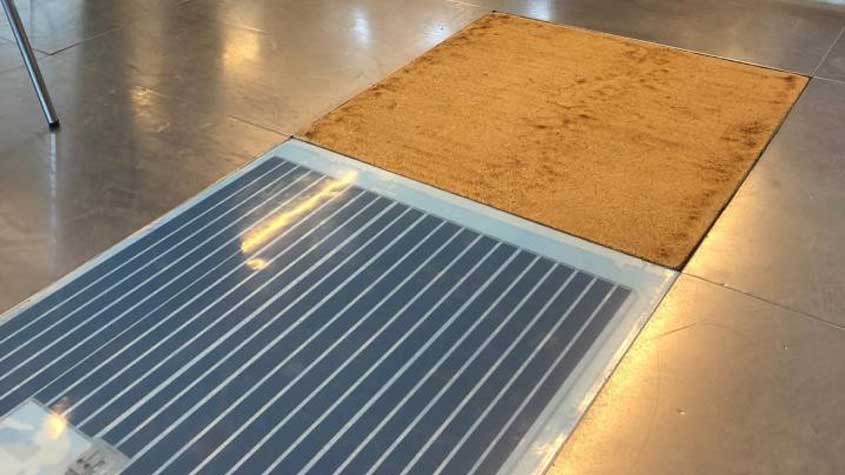 Hyper[IN] minimizes or eliminates the indiscriminate and highly polluting burning of surplus materials in certain sectors and reduces the need to manufacture elements requiring high energy use. Applying the principles of the circular economy, the company has identified particular inefficiencies generated in certain productive processes, aiming to recycle specific scrap materials or benefit from the end of the useful commercial life of certain components to form a compound composed of commonly used materials, preferably from recycling.
Investing in industrial property
Hyper[IN] Grupo Empresarial S.L. can reap benefits from industrial property rights as part of its intangible value assets.
It holds a national trademark registration M4015807 and has also sought protection for all its technology in the form of patents and utility models.
At the moment, it has two pending patent applications (currently unpublished) and two granted utility models: ES1219339U, which protects a "composition of a material for ecological combustion", and ES1226764U, which protects a "sustainable material for ecological combustion".
These are intended to protect the innovative compound developed and its features: insulation, fire resistance, permanent thermal stability, avoiding the use of materials derived from petroleum and without needing additional insulating materials.
Company contact details
Name: Hyper[IN] Grupo Empresarial, S.L.
Sector: Construction
Address: Paseo de la Castellana 40, 8ª planta, Madrid, Spain
Contact person: Ana Blasco
: +34 636657797
Web: hyperin.net