Francis Gurry led WIPO as Director General from October 1, 2008 to September 30, 2020.
What WIPO is Doing to Support Gender Equality
Imagine a world where gender equality is a reality. A world with no gender pay gap, where women and men are respected in equal measure and each holds decision-making positions in equal number. While that reality is some way off, at WIPO we are working to level the playing field by encouraging and supporting more women to engage in innovation, creativity and use of the intellectual property (IP) system.
We recognize the important contribution that women can make in supporting human progress. Only by encouraging and enabling young women to realize their talents in science, technology, engineering and mathematics, (the STEM subjects) and the arts will we achieve optimal outcomes to meet the needs of an expanding and highly diverse global population.
Action on gender at WIPO
As the lead agency within the United Nations on issues of IP, technology and innovation, and in line with the United Nations Sustainable Development Goals, WIPO is committed to promoting gender equality in innovation and creativity.
WIPO is therefore spearheading a range of initiatives for women in the areas of awareness-raising, capacity building and leadership.
Leadership
Today, the network includes more than 200 heads of international organizations, diplomatic missions and non-governmental organizations. As an International Gender Champion, the Director General actively engages in meeting identifiable gender targets and monitoring progress in this area.
Raising gender awareness
Beyond leadership, raising awareness on the importance of gender equality is central to changing perspectives on gender around the world. WIPO is undertaking an expanding range of activities in this area. These include:
Celebrating the achievements of women
This year's World Intellectual Property Day campaign – Powering change: Women in innovation and creativity – celebrates the brilliance, ingenuity and courage of the women who are driving change in our world and shaping our common future.
Strengthening data gathering on the use of the IP system by women
For example, the annual publication of flagship reports such as the World Intellectual Property Indicators and the Patent Cooperation Treaty Yearly Review provide an up-to-date and reliable source of data on the gender dimension of international patenting activity.
Empowering women through IP knowledge
Since 1998, the WIPO Academy has been empowering women through its range of IP training and capacity-building programs, in particular those in developing and least developed countries and transition economies. Of the estimated 50,000 students enrolled in the WIPO Academy's distance learning program every year, half are women.

Supporting the economic empowerment of rural women
WIPO supported more than 400 rural women in Taita Taveta County, Kenya, in securing a collective mark for their baskets and in developing a regional brand for their crafts. This has enabled them to negotiate better deals with brokers, scale up production, command higher prices for their wares and generally strengthen their livelihood opportunities.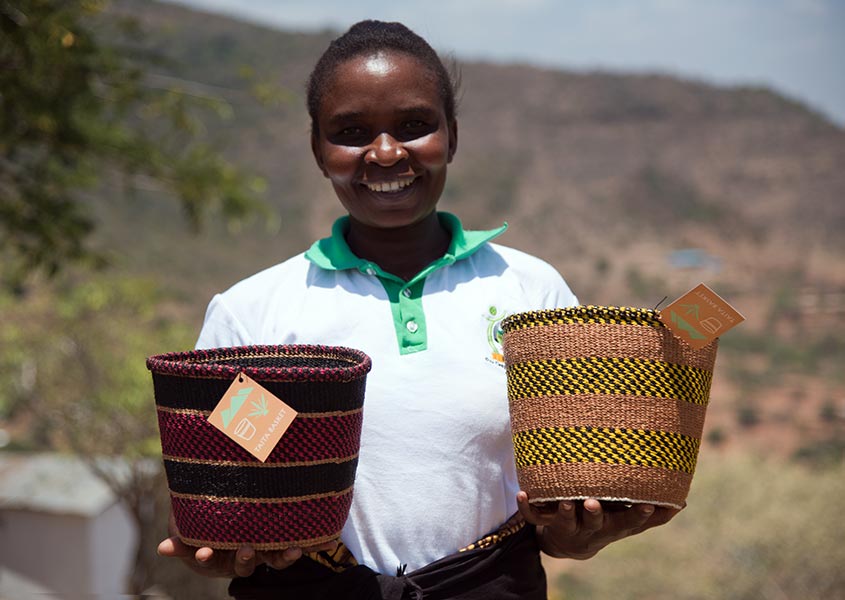 Highlighting role models and good practices
WIPO's webpage "Gender Equality and Intellectual Property" highlights role models in innovation and creativity as well as good practices around the world.
Supporting women inventors and entrepreneurs
WIPO and its partners organize a forum and workshop annually in Seoul, Republic of Korea, as part of the Korea International Women's Invention Exposition, where women inventors from more than 20 countries are invited to showcase their inventions.
Empowering women in IP management
Since 2013, WIPO has been working with the Government of the Republic of Korea and the World Women Inventors & Entrepreneurs Association (WWIEA) to provide training in IP management. Women from across the Arab region, Asia and Eastern Europe have been able to hone their IP management skills through this initiative.
Supporting creativity and innovation in Poland
Since 2008, as a co-organizer of the annual International Conference of Innovation and Creativity, WIPO has been working with the Patent Office of Poland, which leads in promoting women's creativity and innovation in that country.
Empowering women in agri-business across Africa
WIPO and its partners are also working to promote better understanding among female agricultural scientists in Africa of how the IP system can support the future development of agriculture across the continent. To this end, in late 2017 WIPO and its partners organized a regional conference in Casablanca, Morocco, on Innovation and Intellectual Property as Engines for Competitive Agribusiness: Empowering Women Researchers and Entrepreneurs in Africa. Some 200 women agricultural researchers and entrepreneurs from more than 50 African countries took part in the event.
Campaigning for the equal representation of women
It has taken more than 36 years for the number of women participating as delegates at the annual meetings of the WIPO Assemblies to reach 36 percent. At this rate, gender parity among delegates will only be achieved in 2035. WIPO is raising awareness among its member states and encouraging them to take action to "bend the trend" and make gender parity a reality as soon as possible.
Raising awareness about women, innovation and IP
Every year WIPO organizes a panel discussion on a gender-related topic on the side lines of the WIPO Assemblies meetings. This provides an opportunity to explore what can be done to foster greater diversity and inclusion in the development of innovation ecosystems.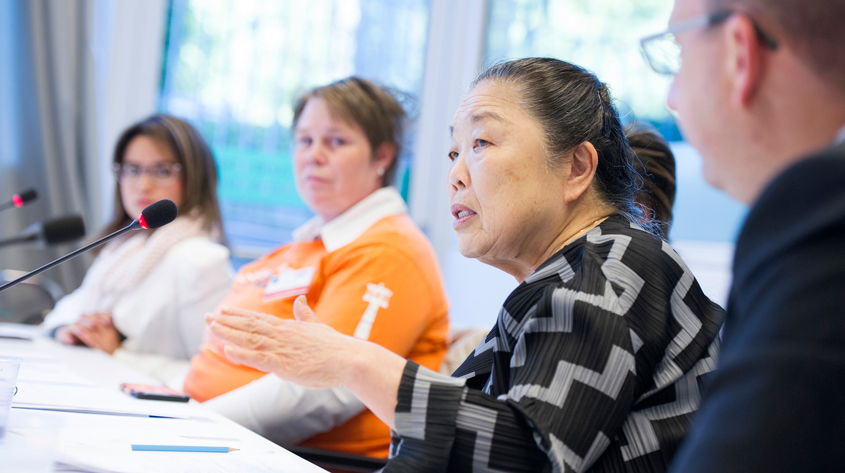 Empowering women leaders in IP
WIPO organizes a leadership workshop for female delegates attending the WIPO Assemblies. The workshop supports the development of participants' personal leadership skills and serves to strengthen the community of female delegates taking part in the WIPO Assemblies.
Promoting equal representation in arbitration
In 2016, the WIPO Arbitration and Mediation Center launched its Equal Representation in Arbitration Pledge. So far, more than 1,000 signatories, including WIPO, have signed up to that Pledge, which seeks to promote equal representation of women and men in cases involving arbitration. The Pledge is designed to raise awareness among leading actors within international arbitration circles of the need for more gender diversity, in particular on arbitral tribunals.
WIPO sharpens its gender focus
Within the walls of WIPO, steps are also being taken to create a culture of gender awareness and accountability. In 2014, the Director General launched the Organization's first Policy on Gender Equality
. This was an important step in embedding gender into the fabric of the Organization, its programs, activities and operating policies. It also provided for the establishment of gender focal points across the Organization. WIPO now has 25 gender focal points, covering key areas of IP including patents, copyright, trademarks, traditional knowledge and more.
As of this year, gender has become an integral part of WIPO's strategic outlook. Gender perspectives have become ingrained in the Organization's day-to-day operations and in a highly transparent manner, with progress tracked on the Organization's website.
WIPO's strong commitment to gender equality is evident. And while much has been achieved, there is still a great deal to do – not just within WIPO, but in collaboration with its 191 member states. Leaders of these countries have committed to the full implementation of the 2030 Agenda for Sustainable Development, which includes gender equality. Together, we can and will achieve gender equality in the fields of IP, innovation and creativity around the world. But if we are to benefit from the many advantages of gender equality, we need to act now.