IAP Focal Points and Steering Committee meet in Geneva
May 9, 2019
On April 30, 2019, supporters of the Inventor Assistance Program (IAP) rolled up their sleeves to explore how best to support under-resourced inventors in the program's participating developing countries.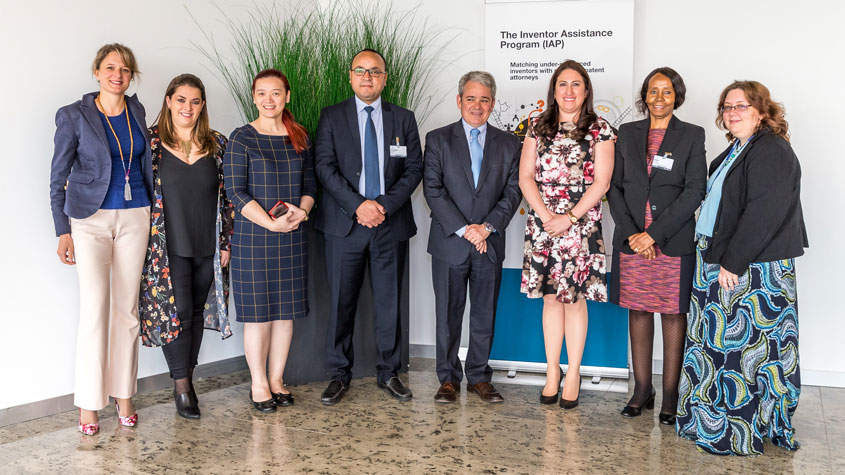 In the morning, representatives of IAP participating countries discussed common challenges and best practices in the program. Reflecting on their experiences, they provided insights on how to integrate the IAP with other national initiatives to support local innovators.
The program's focal points also highlighted key challenges faced to grow the program. This included helping under-resourced inventors afford the cost of filing abroad and further developing their local patent professionals.
The IAP is the only program on the planet that brings great ideas together with legal resources to protect them and enable them to produce new products and services for the benefit if mankind.

David Kappos, Chair of the Steering Committee
The IAP Steering Committee, which met in the afternoon of the same day, provided guidance and explored ways with its members and sponsors to overcome these issues. Over the coming months, WIPO, together with the program's sponsors and supporters, will be investigating ways to tackle these challenges.
About the IAP
The IAP helps under-resourced inventors get professional support, to file and prosecute a patent application in participating countries and select jurisdictions. Services are provided by patent professionals at no cost to selected inventors. Today the program operates in Colombia, Ecuador, Morocco, the Philippines, and South Africa.