Hague System: Renewing International Registrations Online – A New Interface and New Functions
February 7, 2023
We have just launched a new version of eHague Renewal – the Hague System's online service for renewing international registrations – providing you with new functionality and a fresh, lighter look and feel.
What's changed?
Authentication
You will now need to log in – using your WIPO Account – in order to renew your international registration(s) online. This means that you can now access all our eHague online services using one secure login.
Design
We have applied WIPO's common look and feel to our Renewal service, ensuring that your online experience is coherent and streamlined across all our online services.
New functionality
We have added clear warning messages and information boxes to assist and guide you throughout the renewal process, making it even quicker for you to complete your request.


We have also enhanced the display of the reproductions of your designs, letting you easily scroll through them, view them at full size, and more.


And, we've added your renewal requests into your eHague workbench, so that you can easily locate, view and download documents – including your renewal certificates – in one central place, and see the real-time status of your requests.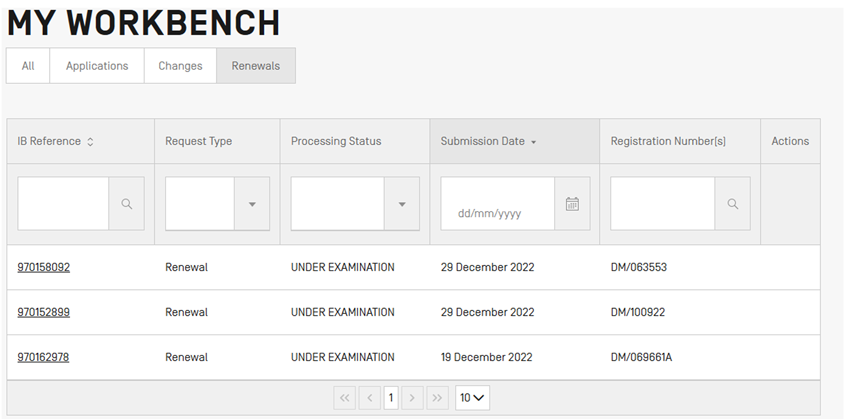 Reminder! Benefits of using eHague services
Reduced irregularities;
faster processing of requests;
automatic confirmations;
real-time status updates;
central and secure access to all your transactions;
and more.
Coming later this year
We will be adding even more self-service functions to eHague in 2023, including holder management. Check back soon!
Questions or queries?
WIPO Hague System – The International Design System
WIPO's Hague System provides a unique international mechanism for securing and managing design rights simultaneously in more than 90 countries through one application, in one language with one set of fees.