Hague System: Milestones of 2022 and Things to Watch Out For in 2023
December 22, 2022
It's been another busy year for the Hague System, with new accessions, procedures and online tools and services coming into play. And, in terms of filings, 2022 has also been another bumper year, with nearly 8,000 new applications received – a filing record for two consecutive years now.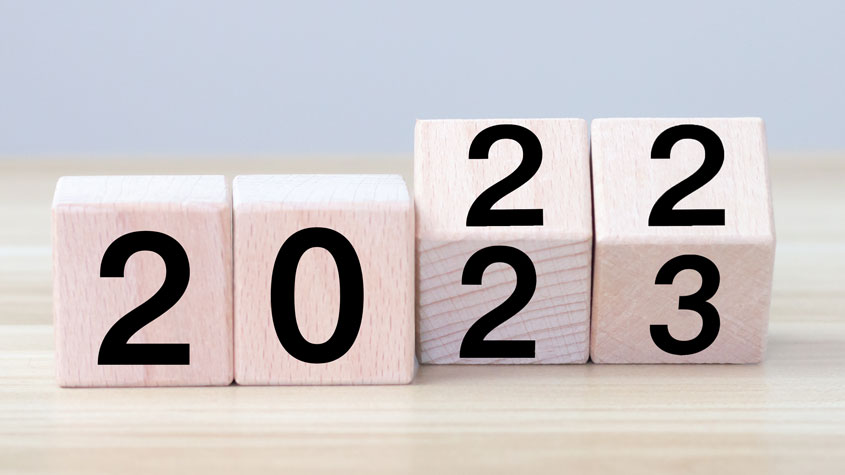 Let's take a look at some of our 2022 milestones, in case you missed out…
New options for timing the publication of your international registrations
On January 1, we launched new publication options under the Hague System, providing you with greater flexibility and control in timing the publication of your international registrations and designs to suit your business needs and marketing strategies. Find out more about new publication options.
Hague System accessions
Another big milestone: In July, Morocco – the only remaining Hague System contracting party outside of the European Union and the African Intellectual Property Organization (OAPI), bound solely by the 1960 Hague Act – acceded to the 1999 Geneva Act of the Hague Agreement.
Hague System Digital Information Kit
New eHague services and tools
The number of applications filed online through eHague continued to grow in 2022.
We also made it possible for you to view the processing status of your requests – including those relating to international applications – in real-time.
And, in June, we introduced the eHague workbench, giving you access to documents from WIPO, such as acknowledgements of receipt for your applications and self-service requests, observations, irregularity notices from WIPO, and certificates of registration.
We'll be releasing more new eHague services and features in the new year; keep reading!
Services for IP offices
In May 2022, we launched new bi-directional, machine-to-machine secure data exchange with Hague System IP Offices in order to:
streamline and automate procedures;
make the processing of Office decisions ever more efficient; and
provide Offices with real-time status updates.
Designs in Action
Over the year, we've added more stories to our "Designs in Action" collection, featuring companies – and their designs – from China, Greece, Sweden and Switzerland.
Webinars – bringing the Hague System closer to you
We were pleased to welcome more than 1,700 of you to our 2022 Hague System webinars – a valuable opportunity for us to interact with you directly and for you to get answers to all your questions! Many thanks to all of you who took part.
For the first time this year, we offered webinars in French; in 2023, we plan to extend language coverage of our webinars to include Spanish. Check back soon!
If you missed out, you can access recordings of all public webinars via our Webinars Archive page.
Coming up in 2023
Some sneak peeks at what we have lined up for you in 2023!
Expanding eHague
New eHague services and features are in the pipeline, making it even easier for you to manage your international design portfolio:
Holder Management – make changes to the name and/or address of one or more holders directly through eHague, following an intuitive process. You will no longer need to download, complete and send us Hague System Form DM/6!


Irregularity notices – we will be adding responses to irregularity notices to your eHague workbench, so that you can access the full history of exchanges with WIPO regarding irregularities.


Renew – we will add more information about renewals into your eHague workbench. And, our registration renewal service will have a face-lift in the New Year, taking the WIPO IP Portal look and feel. This is to make user experience across our suite of services as coherent and streamlined as possible.


Later in the year, we will be rolling out portfolio management, giving you real-time, secure and direct digital access to your complete international design portfolio.
New accessions
We are looking forward to welcoming more new Hague System Members in 2023, providing you with greater geographical scope for the protection of your designs. Stay tuned!
Webinars
Check back soon and sign up to get valuable tips on and practical insights into using the Hague System!
Stay in touch!
To keep up-to-date with all the latest Hague System news, sign up to receive our free email updates.
See you in 2023!
Questions or queries?
WIPO Hague System – The International Design System
WIPO's Hague System provides a unique international mechanism for securing and managing design rights simultaneously in more than 90 countries through one application, in one language with one set of fees.