India and the GII: An Innovation Success Story
July 24, 2019
Over the years, innovation has become central to the Indian Government's economic policy. This focus is paying off. The country's rising performance in the Global Innovation Index (GII) 2019 is a showcase for how policy efforts can boost innovation capacity and outputs.
India jumped 24 notches [from 81st to 57th place] in 4 years.

Prime Minister of India, Narendra Modi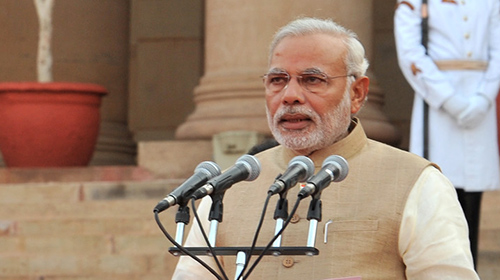 At a glance
India has been ranked the most innovative country in the Central and Southern Asia region every year since 2011.
India has consistently outperformed on innovation relative to its Gross Domestic Product (GDP) per capita for eight years in a row, a record only matched by three other countries.
India's rank improved from 81st in 2015 to 57th in 2018.
On the quality of its innovation – namely, the quality of scientific publications, of universities and of patent families – India ranks as the 2nd middle-income economy worldwide.
India is consistently among the top in the world on innovation parameters such as information and communication technology (ICT) services exports, graduates in science and engineering, the quality of universities and scientific publications, economy-wide investments, and creative goods exports.
India also stands out in the GII ranking of the world's top science and technology clusters, with Bangalore, Mumbai and New Delhi featuring among global top 100 clusters.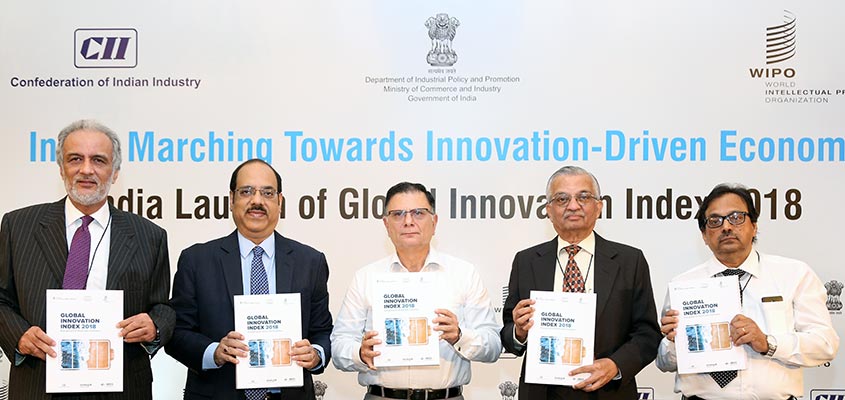 The partnership between WIPO and the Government of India to refine Indian innovation metrics and sustain India's innovation agenda has been vital. In particular, the Indian Department for Promotion of Industry and Internal Trade, the Ministry of Commerce and Industry and the National Institution for Transforming India (NITI Aayog) have lent their support to the GII. The Confederation of Indian Industry (CII), in turn, has been GII Knowledge Partner since 2009, the longest standing such partner institution.
At the policy level, India's "Make in India," "Start-up India," "Innovate India" and "Digital India" initiatives were rolled out under the leadership of Prime Minister Narendra Modi to further leverage India's innovation performance.
Based on strong fundamentals and new innovation policies, the emergence of innovative India and better innovation networks in the region are among the most encouraging developments for worldwide innovation for the next few decades.
Key milestones
In 2016, the Minister of State of Commerce and Industry of India created a high-level Task Force on Innovation to improve India's innovation system based on the GII metrics.
In 2017, the first international consultative exercise was organized in 2017 to address India-specific data gaps in the GII, and to improve India's innovation performance.
In collaboration with WIPO, the first India Innovation Index – focusing on ranking Indian states – was conceptualized in 2017 and released a year later.
What is the Global Innovation Index?
The Global Innovation Index (GII) is a leading reference for measuring an economy's innovation performance. Moving into its 12th edition in 2019, the GII has evolved into a valuable benchmarking tool that can facilitate public-private dialogue and where policy-makers, business leaders, and other stakeholders can evaluate innovation progress on an annual basis.