Japan FIT/IP – Africa & LDCs supports technical assistance and capacity building in the field of industrial property in Africa and least developed countries (LDCs). The fund was established in 2008, following the adoption of recommendations under the WIPO Development Agenda.
Since 2008, the government of Japan annually contributed 1.1 million CHF to the fund, which is administered by the Regional Bureau for Africa at WIPO. In 2015 this amount increased to 1.6 million CHF. Projects under Japan FIT/IP – Africa & LDCs are developed and implemented in coordination with the Japan Patent Office.
Japan FIT/IP – Africa & LDCs has three main objectives:
To increase awareness of the importance of the industrial property system for economic and technological development and to increase awareness of the benefits of effectively using the system.
To assist developing countries in establishing or strengthening their industrial property laws and institutions.
To foster the development of capacities in the administration and use of the industrial property system. This takes place in close cooperation with the African Regional Intellectual Property Organization (ARIPO) and the African Intellectual Property Organization (OAPI).
Useful documents/links
The First Five Years of WIPO Japan FIT/IP – Africa & LDCs
Featured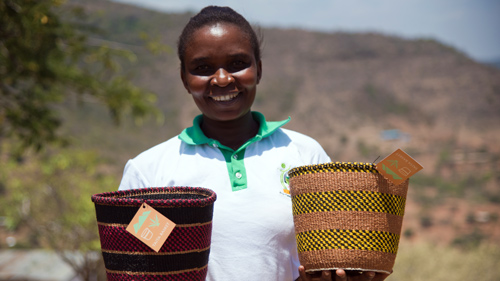 Browse our in-depth, visual-led feature telling the story of how a community of female basket weavers in Kenya came together to brand their products and develop their livelihoods.