Standard Essential Patents (SEP) / FRAND Disputes: How SMEs can utilize Mediation
May 4, 2023, from 16:30 to 18:00 CET
organized by
United States Patent and Trademark Office (USPTO)
WIPO Arbitration and Mediation Center (WIPO Center)
This webinar is jointly organized with the United States Patent and Trademark Office (USPTO) and will discuss how SMEs can utilize Mediation in the context of SEP-related negotiations or disputes. The USPTO will moderate a panel discussion between two SMEs about the standardization process and how mediation can facilitate SEP licensing. The WIPO Arbitration and Mediation Center will share its case experience in FRAND and SEP disputes and moderate a panel discussion in which WIPO Neutrals will go into detail on what is involved in the mediation process.
Program
16:30 – 16:40 CET
I. Opening
Kathi Vidal, Director, United States Patent and Trademark Office
Marco Alemán, Assistant Director General, IP Innovation and Ecosystems Sector, WIPO
16:40 – 17:00 CET
II. SMEs and Standardization
Moderator: Christian A. Hannon, USPTO
Esmael Dinan is founder and CEO of Ofinno, a research lab in Northern VA focused on 5G, 6G, next-generation Wi-Fi, and video compression technologies. He is an inventor in over two thousand granted or pending patent applications. Esmael received his PhD in Electrical Engineering from George Mason University, Fairfax, Virginia in 2001.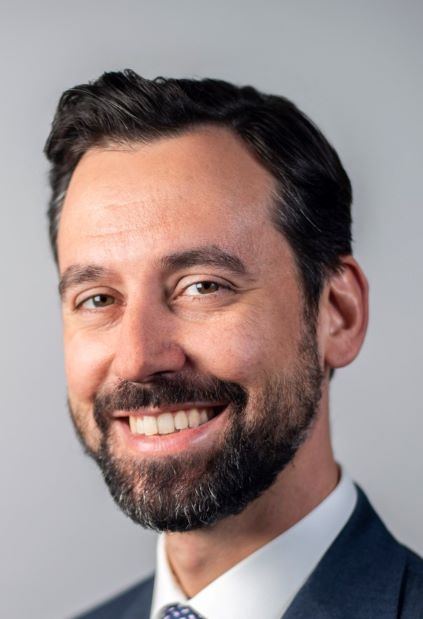 Mattia Fogliacco is President of Sisvel International S.A., the parent company of the Sisvel Group. He has been leading the Group since 2017 but has been part of its executive management team as Chief New Business Officer since 2014. Under his leadership, Sisvel became a point of reference for licensing SEPs in consumer electronics for Wi-Fi, mobile communication, and digital video broadcasting technologies. Mr. Fogliacco championed the formation of principled licensing programs defending the interests of innovators around proprietary technologies like VP9 and AV1 patent pools. Keenly focused on creating transactional efficiencies in the markets for technologies, he steered Sisvel to aggregate patents, both by creating patent pools and by acquiring patent portfolios that later contributed to such pools.
Founded in 1982, Sisvel is the only licensing administrator that has been operating for more than 40 years, becoming a world leader in fostering innovation and managing IP. Sisvel creates forms of intermediation in IP transactions that reduce complexity and remove friction between willing licensees and licensors, whilst fostering the creation of a level playing field in the markets for technology.
Mr. Fogliacco has a background in business and innovation management. He holds an MSc from Bocconi University and a CEMS master's in international management. He is an inventor with several patent applications under his name and has published articles on innovation and licensing. Before joining Sisvel, Mr. Fogliacco was Managing Director of iiinnovation S.A., a company focused on licensing and IP transactions. He also served as Senior International Manager at IP Bewertungs AG, a service provider of Deutsche Bank, managing three IP and innovation investment funds.
Role of SMEs in the standardization process
The use of mediation to facilitate SEP licensing
17:00 - 17:15 CET
III. WIPO ADR for SEP/FRAND Disputes
Margarita Kato, Legal Case Manager, WIPO Center
Overview of WIPO FRAND ADR services
WIPO ADR FRAND case experience
17:15 – 17:50 CET
IV. Demystifying the Mediation Process for SEP/FRAND Disputes
Moderator: Heike Wollgast, Head, IP Disputes Section, WIPO Center
Russell is a Partner at Kirkland & Ellis LLP where he has spent his entire 36+ year career. He focuses his trial, appellate and alternative dispute resolution practice on patent infringement matters and disputes involving and related to technology transfer and patent license agreements. His trial practice includes jury trials, arbitrations and Section 337 proceedings before the U.S. International Trade Commission. His appellate practice concentrates on appeals in the Court of Appeals for the Federal Circuit. His technology transfer and licensing practice includes structuring and negotiating both licensing-in and licensing-out transactions.
Russell has received numerous accolades for his IP practice. The 2020 edition of IAM Patent 1000 included the following: "One of the longest-serving anchors of the firm's top litigation practice is Russell E. Levine; over the course of his nearly 34-year tenure, he has masterminded many of the set's greatest high-tech successes. 'Russell builds strong teams and mentors the associates on them very effectively. He's a deeply strategic thinker with exceptional commercial awareness - for in-house counsel, the value he brings is easy to show to the business. He is also very amenable to creative alternative fee arrangements.' Levine also flexes deep licensing and transactional expertise and contributes much on the deal side."
Russell is active in bar associations, industry organizations and his community. He is a Past-President of LES (USA and Canada); a past-chair of the By-Laws Committee of the USTA's Midwest Section; and a past-chair of the President's Council at Chicago's Museum of Science and Industry. He is an author and frequent speaker on IP issues. He is co-editor of International Licensing and Technology Transfer: Practice and the Law. His "Top 10 Court Decisions of the Year" workshop at the LES Annual Meeting is consistently standing room only.
Russell holds a B.S. in Engineering and a B.S. in Economics, both degrees from the University of Michigan, and his J.D. from the University of Chicago. He is on WIPO's List of Mediators and Arbitrators, and he is registered to practice before the USPTO. He also is a Certified Licensing Professional.
Steps in mediation
Confidentiality
17:50 – 18:00 Questions and Answers
We look forward to meeting you online in May.