WIPO ADR Stories: Supporting the Creative Industries in Resolving Copyright and Content Disputes
What do disputes related to the international co-production of a film, the development of a mobile application, the rights to the design of a video game scenario, or the payment of royalties for the use of a song, all have in common? They have a negative impact on creators as well as the commercial exploitation of their IP rights. To reduce such impact, parties can refer their copyright and content disputes to mediation and arbitration. The WIPO Arbitration and Mediation Center actively collaborates with the Ministry of Culture, Sports and Tourism of the Republic of Korea (MCST) to raise awareness of and provide dispute resolution services to the creative industries in the Republic of Korea and beyond.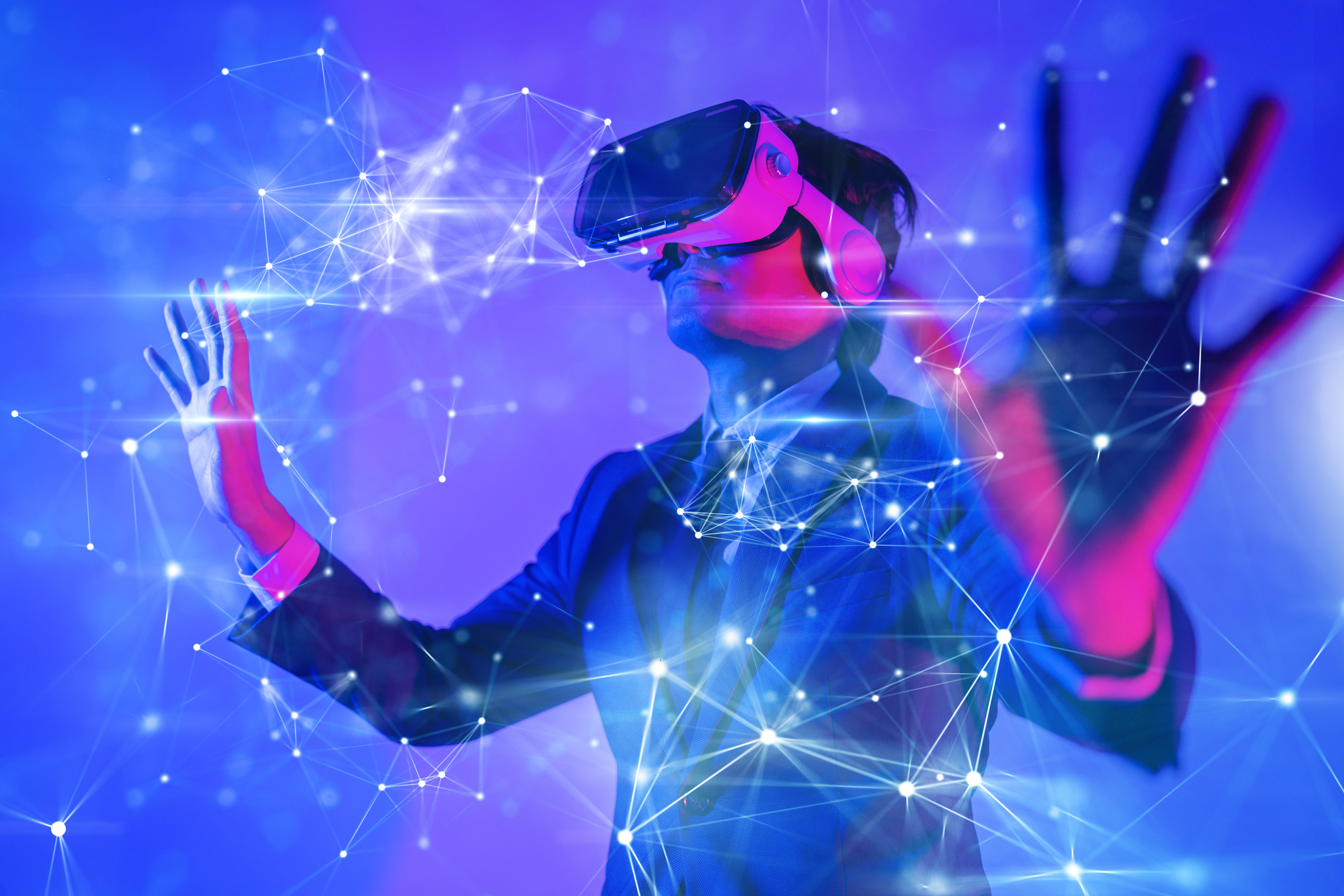 The Increasing Value of the Creative Industries in the Republic of Korea


The Republic of Korea is a major source of popular culture and the Korean wave (K-wave). In particular, TV dramas and music (K-pop), has become an important part of the country's economy and the total size of the copyright industry in the Republic of Korea is estimated to be around USD 250 billion.1 The rapid development of social media and online audiovisual platforms allowed the creative industries to reach out to global audiences, and several Korean music groups and TV dramas have become very popular throughout the world.
MCST is the competent authority for the formulation and enforcement of copyright policies in the Republic of Korea. With the increase in the creation, distribution and use of copyright in the digital environment, there is also higher potential for disputes to arise.
The outbreak of Covid-19 and advances in technologies have led to a surge in online content and consumption around the world. This provides great opportunities for growth, but it can also pose challenges to the content and copyright industry.

Dongeun KIM, Director of Cultural Trade and Cooperation Division, Copyright Bureau, MCST
When parties to digital copyright and content transactions become involved in disputes, they must find the most efficient mechanisms to settle their differences in a time- and cost-effective manner, with the assistance of specialized intermediaries. ADR procedures allow parties to choose a mediator, arbitrator, or expert with legal and technical expertise in copyright and content. They provide a neutral forum and can be set-up in a way that allows for efficient enforcement of the outcome, especially when involving parties from different jurisdictions.
MCST and WIPO Collaboration


In recent years, the WIPO Center has seen a marked increase in copyright and content mediation and arbitration cases (41% of the WIPO Center's ADR cases in 2021), including in the digital environment. In addition, the WIPO Center has a longstanding collaboration with the Korea Copyright Commission (KCC) and the Korea Creative Content Agency (KOCCA) – both agencies under MCST – to promote ADR for copyright- and content-related disputes in the Republic of Korea.
MCST actively undertakes activities to facilitate the protection of copyright and content, as well as rightsholders, users, and the copyright industry in the Republic of Korea. Since 2018 the WIPO Center and MCST have worked together to enhance collaboration through a Memorandum of Understanding to further lower barriers to access specialized, time- and cost-effective ADR options for copyright- and content-related disputes. Activities organized in the context of this collaboration to promote the use of ADR, include:
Supporting the Resolution of Copyright and Content Disputes in the Republic of Korea and Beyond
MCST-WIPO Mediation Promotion Scheme
In addition to the various awareness-raising activities, MCST and the WIPO Center established a joint Mediation Promotion Scheme, which can fund part of the costs of the mediation procedure, to facilitate the resolution of international copyright- and content-related disputes in the Republic of Korea. MCST and the WIPO Center maintain an indicative Panel of Mediators with expertise in copyright- and content-related rights, who can be appointed in WIPO mediations by the parties.
In order to expedite the administration of WIPO mediations under the Mediation Promotion Scheme, MCST and WIPO developed an online gateway that guides parties to file their mediation requests from their computer or mobile phone.
A WIPO Mediation Example of a Musical Work Dispute
A Korean composer entered into a music consignment agreement with an Asian company to use their musical work in a televisions series. The contract stipulated that the music copyright belonged to the composer. Some time after signing the contract, the Asian company claimed that the copyright belonged to them. The composer, with the assistance of a Korean collective management organization, invited the other party to refer the dispute to WIPO Mediation under the MCST-WIPO Mediation Promotion Scheme.
International Survey on ADR Mechanisms for Digital Copyright and Content-Related Disputes
In 2021, the WIPO Center collaborated with MCST to publish the Report on the Results of the WIPO-MCST Survey on ADR Mechanisms for Business-to-Business (B2B) Digital Copyright and Content-Related Disputes. The Report, drawing from more than 1,000 responses, analyses the results of the Survey on the current use of ADR mechanisms to resolve disputes related to digital copyright and digital content. A wide range of stakeholders from 129 countries partook in the Report, providing a unique source of information on which to base the development of tailored ADR mechanisms for the creative industries.
Recent regulatory developments point to the need for effective mechanisms that provide an alternative to the courts for resolving B2B digital copyright- and content-related disputes. Most notably, the European Digital Single Market Directive includes several provisions referring to ADR. Building on the Survey Report, the WIPO Center, in collaboration with copyright stakeholders, developed model mediation and arbitration submission agreements and adapted the WIPO Expert Determination Rules as a global procedure to reflect best international practices for the resolution of user-uploaded content disputes by online content sharing service providers.
Development of Videoconferencing and Online Case Tracking Tools
In addition to the development of the MCST-WIPO online gateway previously mentioned, MCST and WIPO have collaborated to provide online case administration tools to help overcome the restrictions on in-person meetings and travel resulting from the COVID-19 pandemic that disrupted the regular operations of some national IP authorities. To accommodate such restrictions, in early 2021, the WIPO Center with the support of MCST, assisted the National Institute of Copyright of Mexico (INDAUTOR) and the National Directorate of Copyright of Colombia (DNDA) to make available online conciliation meetings to resolve copyright disputes in their respective countries. To date, the WIPO Center has co-administered some 270 online conciliations. A number of Copyright Offices in various regions have expressed interest in implementing similar co-administration schemes. Online conciliation meetings have become a popular option to build back better post-pandemic.
Examples of copyright- and content-related disputes referred to the WIPO Center
Two European companies specialized in digital effects and a Latin American producer concerning agreement for co-production of animated film.
TV distribution company and international sports federation concerning agreement for exclusive broadcasting of sports competitions in Asia-Pacific region.
Two Asian producers and a European producer concerning agreement for development of pilot for TV reality show.
Author of an audiovisual production and a number of Asian streaming companies regarding amount of royalties to be paid for his work.
Association of film producers and website operator regarding copyright infringement by making films and TV shows available on website.
Creator and event organizer regarding alleged copyright infringement of digital effects to be used in live broadcasting of sports competitions.
Two Latin American producers and two European companies in entertainment industry regarding alleged copy of TV show developed by Latin American producers in their home jurisdiction.
Startup companies based in the Middle East and in the United States regarding licensing agreement for mobile apps.
Unauthorized use and distribution of copyright protected icons for mobile apps.
Group of music publishing associations and CMO regarding distribution of royalties for public communication on TV of musical works.
Unpaid royalties to author of musical work included in TV series produced by multinational entertainment company and broadcast through over-the-top (OTT) platform.
Author and online platform regarding removal of his musical work due to copyright infringement.
Copyright infringement for unauthorized use of website content on social media platform.
Copyright infringement for copying cartoon character from social media account.
Asian company and European software developer regarding scope of software licensing agreement to provide mobile payment services in Asian countries.
Software developer based in the United States and European company related to online license agreement of security software.
Video game company and developer regarding copyright infringement, payment of royalties and blocking of streaming of e-sports competitions on online platform.
Alleged violation of copyrights regarding scenario for computer game.
Creator of character for online game and another party, regarding unauthorized use of character in online audiovisual works.
---
Contact
WIPO Arbitration and Mediation Center
Follow us on KakaoTalk
virtual orientation session
.