Now Available: WIPO Academy Annual Report 2018
May 14, 2019
The WIPO Academy has just published its year in review report for 2018 entitled "Sharing Knowledge, Building Capacity". This edition of the report presents the Academy's achievements in 2018 and highlights the latest developments across programs, including new partnerships and course offerings.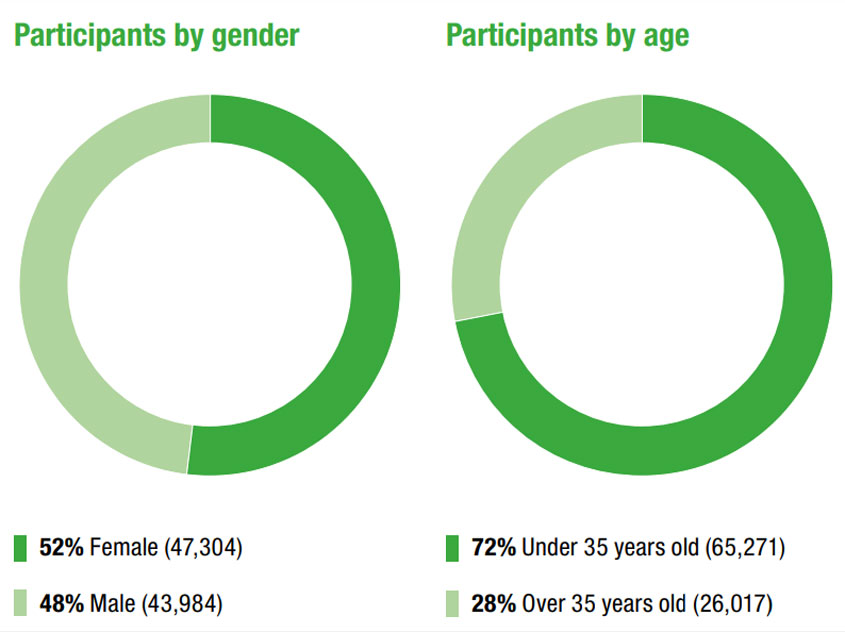 Course participation
The Academy's participation rates show a continuing increase. In 2018, 91,288 individuals from over 190 countries took part in training courses. The Academy is also proud of its consistent record on gender parity.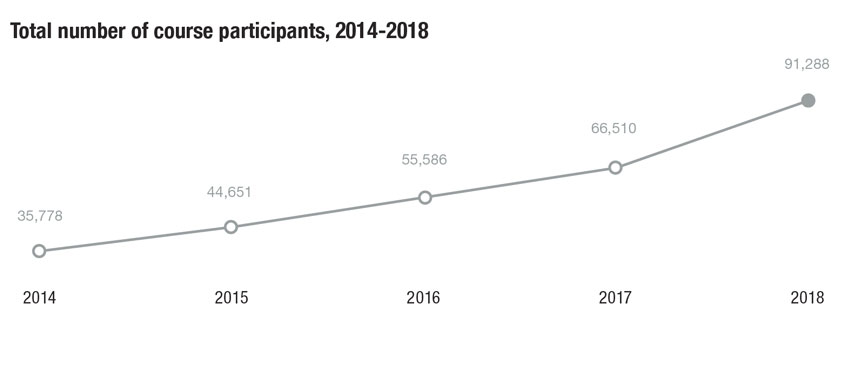 Find out more
For further information on the Academy's key milestones from 2018, please consult the report.
Related links