Welcome to the First Class of WIPO-University of San Andrés-INPI Joint Master's Degree
April 12, 2018
On April 10, 2018, the WIPO Academy, together with the University of San Andrés and the National Institute of Intellectual Property of Argentina (INPI), launched the first edition of the Master's Degree Program on Intellectual Property and Innovation (MIPI).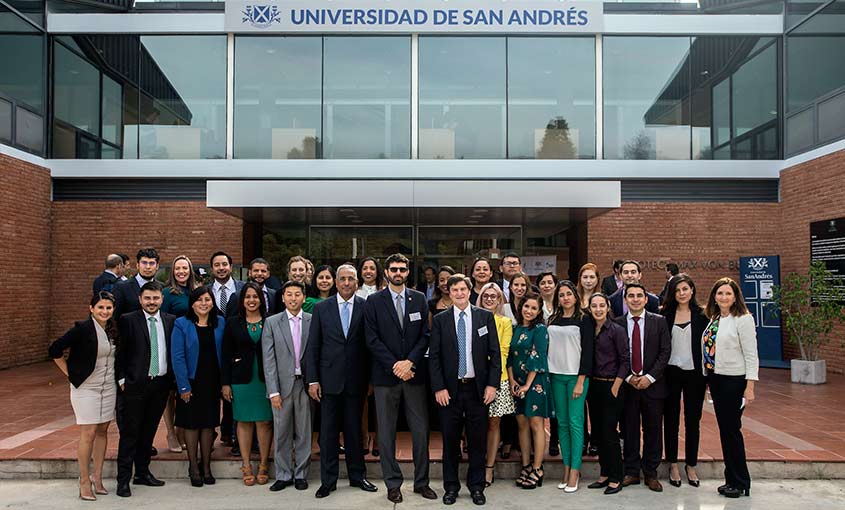 Twenty seven participants from Latin America have signed up to the first class of this one year Master's Degree Program, which consists of a distance learning phase, a residential phase and a thesis-writing phase.
The opening ceremony of the new MIPI was presided over by the Executive Director of the WIPO Academy, Mr. Sherif Saadallah, the President of INPI-Argentina, Mr. Dámaso Pardo, the Rector of the University of San Andrés, Dr. Lucas Grosman, and the Director of the MIPI, Ms. María L. Vázquez.
What topics will be covered?
The MIPI curriculum covers core topics such as copyright, patents and trademarks alongside cross-cutting areas relevant to innovation, entrepreneurship and intellectual property (IP) such as:
Technology transfer
IP management
IP valuation
Legal aspects of the media
Internet policy and governance
The post-graduate program is offered in Spanish. Using the knowledge gained from the program, participants should be well-equipped to contribute to sustainable economic development through entrepreneurship and IP-focused public policy in their home countries.
Find out more