WIPO At 2022 China International Import Expo
November 8, 2022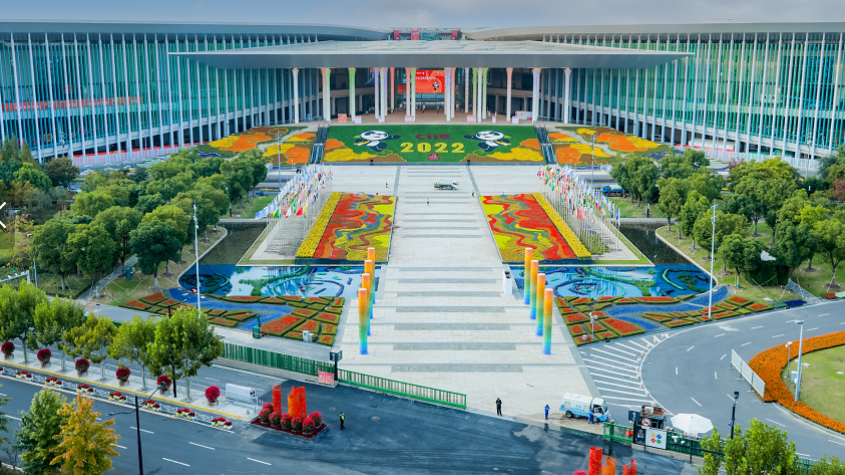 On November 4, Ms. Liu Hua, Director of World Intellectual Property Organization (WIPO) Office in China attended the Opening Ceremony of the 5th China International Import Expo (CIIE) held in Shanghai.
On November 5, the Forum on International Cooperation in Protecting IPR and Fighting Against Infringement and Counterfeiting was jointly organized by WIPO with the Ministry of Commerce of China (MOFCOM), the State Administration for Market Regulation of China (SAMR) and the Office of the National Leading Group on Fighting against IPR Infringement and Counterfeiting (NLGO) in Shanghai, under the 5th Hongqiao International Economic Forum of the 5th CIIE. Ms. Wang Binying, Deputy Director General of WIPO, sent a congratulatory letter to the forum.
Chinese President Xi Jinping delivered a video speech at the Opening Ceremony of the 5th CIIE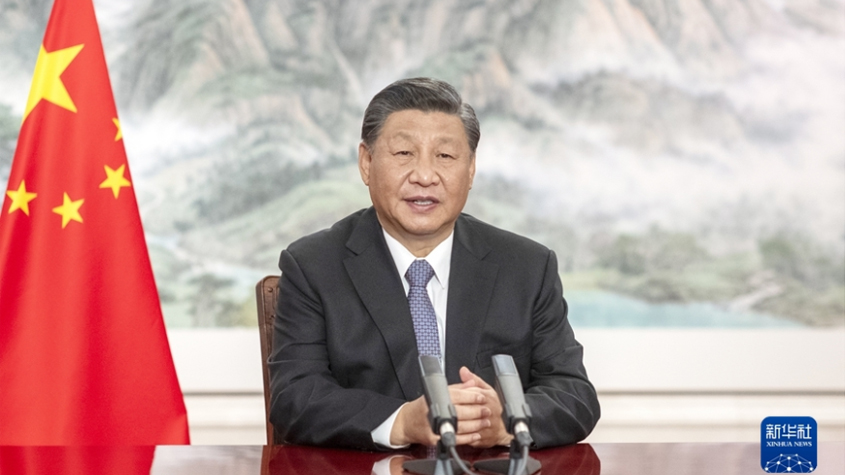 In his speech, President Xi mentioned that the CIIE has become a showcase of China's new development paradigm, a platform for high-standard opening-up, and a public good for the whole world. Openness is a key driving force behind the progress of human civilizations and an intrinsic path toward global prosperity and development.
President Xi said that as the 20th National Congress of the Communist Party of China has underscored, China remains committed to the fundamental national policy of opening up to the outside world, pursues a mutually beneficial strategy of opening-up, and adheres to the right course of economic globalization. China will amplify the interplay between domestic and international markets and resources, strive to create new opportunities for the world with our own development, and contribute our share to building an open global economy. China will work with all countries and all parties to share the opportunities in its vast market, from its institutional opening-up and from deepened international cooperation.
The Forum on International Cooperation in Protecting IPR and Fighting Against Infringement and Counterfeiting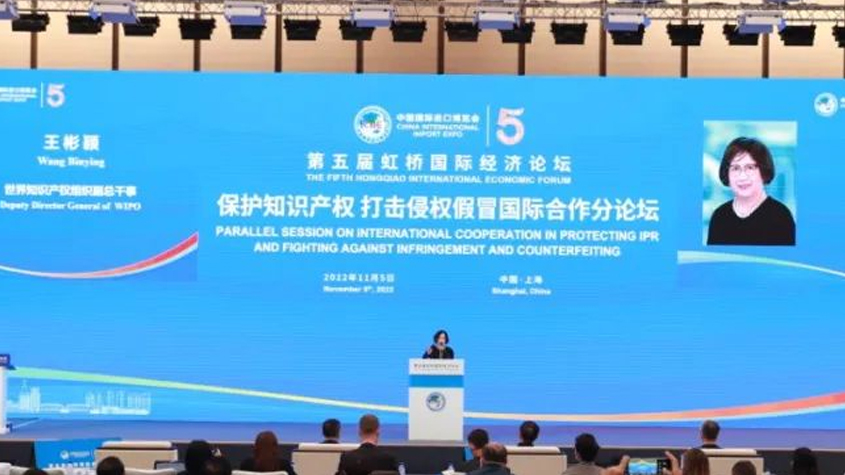 Ms. Wang, in her congratulatory letter, mentioned that this Forum , in its fifth consecutive years, has become one of the most important supporting events under the CIIE. On September 1 of this year, the Summit on Fighting Against IPR Infringement and Counterfeiting was held jointly by WIPO and its partners in China under the 2022 China International Fair for Trade in Services. These two forums not only serve as a window to showcase the latest developments and important achievements in China's intellectual property (IP) enforcement field as well as the efforts of the Chinese Government to improve business environment, but also as a demonstration of the long-term and fruitful cooperation between WIPO and China in the area of building respect for IP.
Ms. Wang stated that in today's digitalizing world, innovation and creation are the primary force for growth and sustainable development. As it was evidenced by the key findings of the 2022 WIPO Global Innovation Index (GII), the digital transformation and waves of deep science will lead to breakthroughs in productivity along with the growth that the 4.0 industrial revolution may bring. However, the problem of IP infringement and counterfeiting can never be underestimated. China's efforts and achievements in IP protection, especially in combating IP infringement and piracy, have been well recognized by stakeholders in various countries as well as by the international IP community.
WIPO appreciated China's achievements in the field of IP and is pleased to see that IP has been given a prominent place in China's recently promulgated Outline for Building a Powerful Country with Intellectual Property Rights (2021-2035) and the 14th Five-Year National Plan for Intellectual Property Protection and Application, as well as the report of the 20th National Congress of the Communist Party of China, which has just been released a few days ago. WIPO as UN specialized agency responsible for IP, is committed to building a balanced, inclusive, vibrant and forward-looking IP ecosystem. We look forward to working with China and all Member States to build a world where innovation and creativity anywhere are supported by IP for the benefit of all.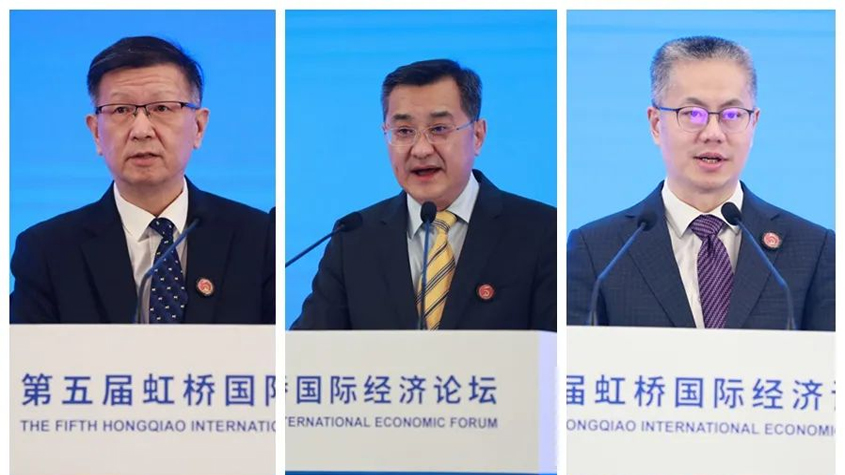 Under the theme of "International Cooperation in Protecting IPR and Fighting Against Infringement and Counterfeiting", Mr. Pu Chun, Vice Minister of the SAMR delivered a keynote speech. Mr. Li Fei, Assistant Minister of MOFCOM, and Mr. Zhang Wei, Vice Mayor of Shanghai Municipal People's Government addressed the forum. Mr. Pu Chun emphasized that China will vigorously promote the building of a strong IP country, actively participate in global IP governance, strengthen collaboration with other countries around the world, and achieve new successes in combating infringement and counterfeiting. Mr. Li Fei said that the MOFCOM will collaborate with relevant departments to create an IP protection system that supports a world-class business environment in the upcoming stage. Mr. Zhang Wei expressed that Shanghai will continue to actively participate in international collaboration to combate infringement and counterfeiting, deepen innovation and reform in the field of IP, and improve the quality and efficiency of IP development to boost high-quality economic and social development.
In this Forum, representatives from Global Anti-Counterfeiting Institutions and Tongji University presented speeches, representatives from the Publicity Department of the CPC Central Committee, the General Administration of Customs and the Supreme People's Procuratorate shared their experiences, and representatives from relevant industry associations, Chinese and foreign enterprises and local governments exchanged their views via dialogues. Members of the NLGO, local market regulatory authorities, as well as representatives from embassies in China, industry organizations and enterprises attended the Forum.
About the China International Import Expo (CIIE)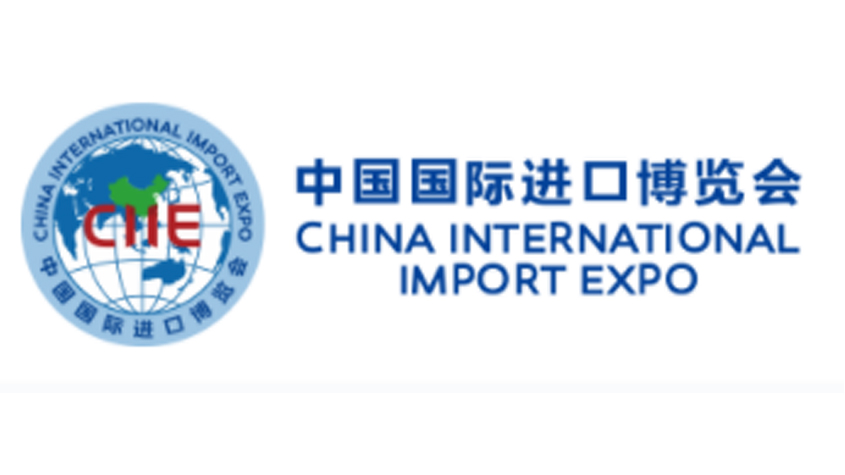 The China International Import Expo (CIIE) is hosted by the Ministry of Commerce and the Shanghai Municipal People's Government, and organized by the China International Import Expo Bureau and the National Exhibition and Convention Center (Shanghai). Since 2018, the CIIE has been successfully held for four consecutive years, with the quality of the exhibition continuing to improve and its international influence becoming more widespread. The four major platforms of international sourcing, investment promotion, cultural exchange and open cooperation have become prominent, promoting the interconnection of markets, industry integration, innovation and rules between China and the world. The 5th CIIE will continue to follow the theme of "New Era, Shared Future", showcasing the investment environment, advantageous industries, tourism and culture of each participating country and the fruitful economic and trade cooperation with China through the National Comprehensive Exhibition, Hongqiao International Economic Forum and Enterprise Business Exhibition. A total of 145 countries, regions and international organisations participated in the 5th CIIE, with 284 of the world's top 500 companies and industry leaders.