PCT Business Development Division
The PCT Business Development Division, in close cooperation with member states and all other stakeholders in the PCT system, is responsible for the development of policies and strategic directions as well as detailed proposals for improvements to PCT procedures and processes, the PCT legal framework and related standards, and specifications of IT systems.
These activities are carried out with a view to further strengthening the role of the PCT as the central node in the international patent system.
Our activities include:
Engage and maintain close relations with all key PCT stakeholders (PCT member states, industrial property Offices, PCT international authorities and intergovernmental and non-governmental organizations) with a view to ensuring that the PCT system and proposals for improvements meet the needs of all member states and applicants, offices and third parties in those states.
Develop policies and strategic directions concerning the future development of the PCT system.
Develop proposals for improvements to PCT procedures and processes and to the PCT legal framework, involving the preparation of draft amendments to the regulations, administrative instructions and guidelines under the PCT and to related standards.
Prepare the business requirements and evaluate the implementation of PCT IT systems, especially those which are to be used by applicants, third parties and offices other than the International Bureau.
Management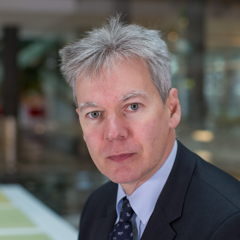 Director: RICHARDSON Michael