Language Division
The Language Division is responsible for providing efficient and effective translation, interpretation, and handling technological projects to streamline and improve the functioning of these areas.
Our activities include:
Delivering comprehensive and high quality language services with regard to the translation of treaties and other international instruments administered by WIPO and UPOV; national legislative texts; documents for the Assemblies of Member States, Committees, Main Bodies and Working Groups; publications, reports of meetings and conferences; and working documents for committees and other expert bodies;
Provision of interpretation services for all meetings organized by WIPO; and
Assistance to colleagues in drafting material, with advice on grammar, style and usage; and drafting glossaries of terms used in the different areas of the Organization.
Further details available in the latest Program and Budget Report.
Management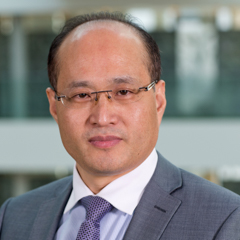 Director: FAN Lijun