Division of Artificial Intelligence Policy
The Division of Artificial Intelligence (AI) Policy is responsible for AI-related intellectual property policy issues. The Division will coordinate and undertake research on AI policy developments, keep abreast of the interaction between Al technologies and policies to govern the use of Al and liaise with member states, relevant industry and other external stakeholders in relation to AI policy formulation.
The Division will also develop and steer the consultation process in relation to AI policy led by WIPO, in the context of WIPO's mandate of promotion of innovation and efficient use of the intellectual property system, in close cooperation with other units of the Organization.
Further details available in the latest Program and Budget Report.
Management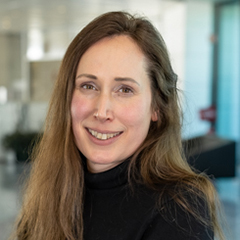 Director: TILL Ulrike