Lisbon Registry
The Lisbon Registry is responsible for the processing of international applications and other requests for recording in the International Register. The Register is maintained by WIPO under the Lisbon Agreement for the Protection of Appellations of Origin and their International Registration ("Lisbon Agreement"). The Lisbon Registry is also engaged with maximizing efficiency under the procedures of the Lisbon system with the help of electronic tools.
Our activities include:
Receipt, examination and registration of incoming international applications as well as declarations of refusal or invalidation issued by member states in respect of international registrations and modifications of registered data requested by the country of origin of the appellation of origin;
Notification of new registrations and other recordings in the International Register to the member states concerned as well as publication of these data in the official Bulletin of the Lisbon system and in the Lisbon Express database on the WIPO website;
Servicing the Working Group on the Development of the Lisbon System, which meets twice a year and is preparing a revision of the Lisbon Agreement, with a view to making the Lisbon system more attractive for governments to accede and for right holders to use, while preserving the principles and objectives of the Lisbon Agreement. The main objectives of the Working Group are to specify that the Lisbon system is also applicable in respect of geographical indications, to introduce the possibility for accession by intergovernmental organizations to accede and to refine its legal framework; and
Engaging in information and promotion activities concerning the Lisbon system and its planned revision, and providing technical assistance for the benefit of interested developing countries and least-developed countries.
Further details available in the latest Program and Budget Report.
Management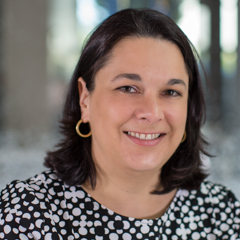 Director: GRAZIOLI Alexandra