Department for Transition and Developed Countries (TDC)
The Department for Transition and Developed Countries is responsible for providing support to improve the participation of Central European and Baltic States, Central Asian, Eastern European and Caucasian countries, as well as some Mediterranean countries, in the international intellectual property system. The Department also works to ensure these states share in the economic and social benefits of innovation and creativity. This is achieved in many ways, including by improving opportunities to make the most of creative and innovative potential, and by enhancing foreign investment and technology transfer activities.
In terms of developed countries, the Department is focused on strengthening institutional relations with these countries. It also works on improving the coordination, promotion and delivery of WIPO services and programs in developed countries. The Department also covers non-governmental organizations (NGOs) and industry relations work with emphasis placed on cross-sectoral cooperation. It aims to leverage relationships with NGO and private sector groups in order to raise awareness of IP services such as the PCT, Madrid, including multi-stakeholder platforms in the field of global health.
Our activities include:
Providing support to countries in transition in order to assist them in creating and adjusting national intellectual property (IP) strategies, and providing advice on how to tailor such strategies to each government's economic and cultural strategy with respect to creativity and innovation;
Developing and implementing capacity building and technical assistance cooperation plans with, and for, countries in transition;
Developing WIPO studies for countries in transition
Organizing roving seminars in developed countries that give a quick and comprehensive overview of WIPO services and initiatives; and
Organizing and coordinating the organization of WIPO events in transition and developed countries.
Responsible for:
Further details available in the latest Program and Budget Report.
Management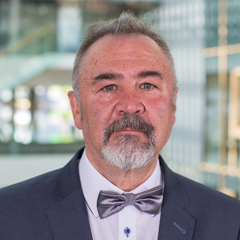 Director: SVANTNER Michal